HOW TO CHOOSE THE RIGHT MARBLE, GRANITE AND BUILDING STONE FOR YOUR HOME, VILLA HOTEL AND PROJECT? A DETAILED GUIDE TO CHOOSING THE RIGHT MARBLE, GRANITE AND BUILDING STONE SLABS, TILES, MONUMENTS BY THE BHANDARI MARBLE WORLD INDIA CURATORS.
Natural stone is one of those unrivalled building materials that has stayed in trend for thousands of years. Even today, it matches contemporary architecture producing a lasting impression of grandeur and good fortune.
Besides, other elements of the interior design of a particular space also play an instrumental role when you make a purchase decision. Therefore, it is important that you choose a natural stone that best suits your way of life. It is essential that you keep your lifestyle and needs in mind. Naturally, the first thing you see in natural stone is its appearance. The colour, texture and pattern are of primary importance to enhance the overall appeal of a given space. Hence, your inquiry for natural stone starts from the unique look and feel offered by a stone.
HOW TO CHOOSE THE RIGHT MARBLE, GRANITE AND BUILDING STONE FOR YOUR HOME, VILLA HOTEL AND PROJECT?
Colour – Natural stones come in a full range of vibrant colours from classic white to subtle green and deep black.  Typically, the black granite stones like Black Galaxy Granite tend to be harder and less vulnerable to staining or discolouration. This means they will not require frequent sealing. But they tend to show watermarks, dust, fingerprints and make small spaces look even smaller. Black Galaxy Granite Tile, in specific, offers high-end sophistication and is best suited for large spaces.
On the other side, lighter colour variants, such as Imperial White Granite, make small rooms appear larger. And dust and fingerprints are not so easily visible. However, such stones may need regular sealing and maintenance. They are mostly used in commercial spaces.
Among the light and dark colour stones, there lie variants with both the features. One such excellent example is Crystal Blue Exotic Stone. The stone boasts a deep blue base speckled with sky blue, grey and white spots. Among them lies a hint of silver lustre. It is a complex pattern with soothing colours. The speciality of this stone is that its colour scheme creates a dazzling effect when sunlight falls on it. Hence, depending on such factors the stone is popularly used in exterior wall cladding.
Besides all, the effect of your decor is another important factor to note. The stone and its appearance should complement the existing interior design in your resident or commercial projects.
UNDERSTANDING NATURAL STONE AS A BUILDING MATERIAL
Stone is an essential and more permanent building material in construction than other natural building materials. Based on the type, stones can be used in buildings for flooring, roofing, masonry, paving roads and also as aggregates for concrete.
Marble has been revered as one of the most beautiful and luxurious natural stones, for centuries and rightly so. The most coveted of them all being natural Italian marble. After all, marble is one of nature's most amazing creations that take millions of years to form. It is loved by master sculptors, artisans, designers and architects equally, making it a favoured choice for their finest works, be it cathedrals, galleries, elaborate pillars, public buildings or a luxury marble home.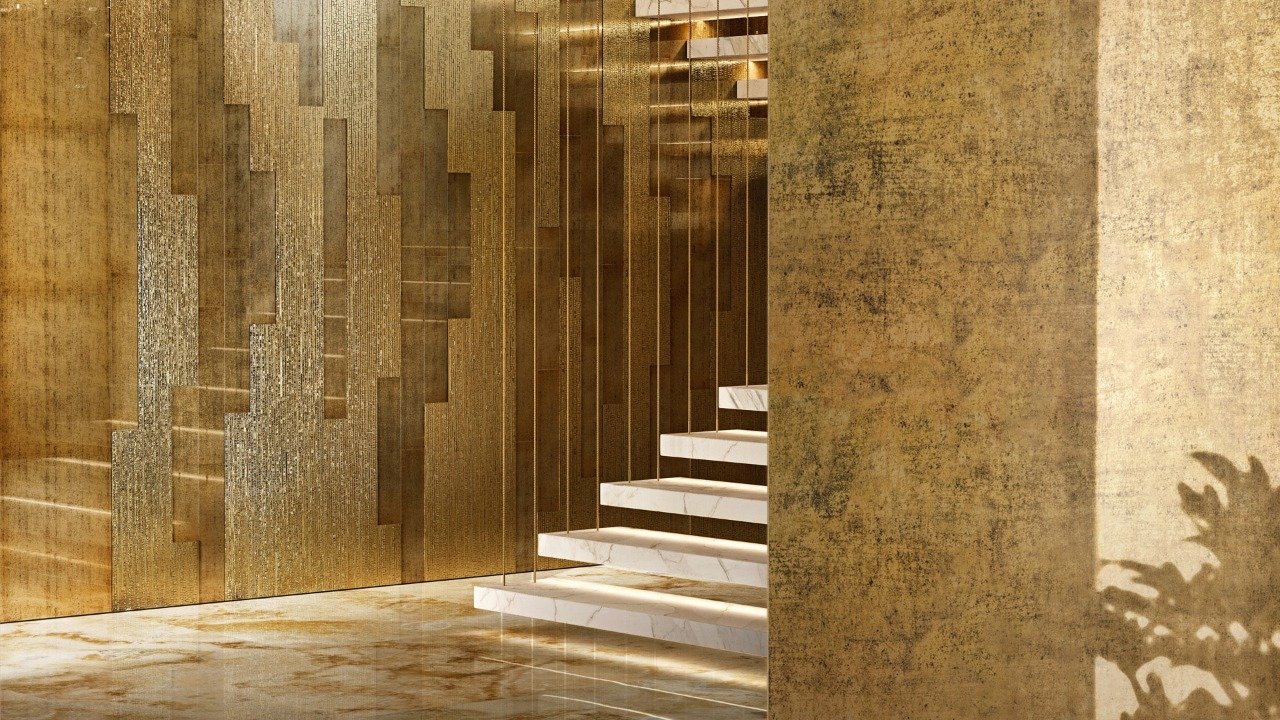 BRAND
Bhandari Marble World
COLOUR
This is seemingly the best part of the marble selection process. Natural marble comes in many different shades, tints and tones. This spans across the purest white marble to the brightest reds and pinks, calming blues to the deep blacks and browns. Light colours can create the illusion of more space, whereas darker colours can make your room feel more intimate and cosier. You can also go for a combination of both light & dark in the form a classic black and white marble design. Be sure to think about this factor while selecting the correct marble.
VEINS
The veins and swirls present in many marble pieces occur when various mineral impurities mix with the original limestone. From discrete cream veins in white Carrara marble to violet, red or blue veins in yellow Sienna marble, natural marble will show its impurities through long sinewy streaks. Granite often has similar colour variegation, but the secondary colouration in granite will look more like clouds than streaks, or it will have a "salt-and-pepper" look to it.
FINISHES
The finish you choose for your marble slab plays an important role in its upkeep. While a polished marble slab may be more likely to show timely corrosion and etching, a honed finish will age a lot more gracefully. The same can be said for the way the corners are finished, narrow-cut corners may be more likely to chip than a rounded-off one
SIZE
Some of the popular marble sizes are 600×600 mm, 1200×1200 mm and 600×1200 mm. Since the average granite or marble slab is less than 10-feet long and fewer than 6-feet wide, if you want an island larger than this, you're going to have a seam.
COST
While the cost of marble varies from city to city and vendor to vendor, Indian marble starts from as low as ₹50 per sq. ft for some varieties of Indian green marble and goes up to ₹250 per sq ft for other varieties.
STYLE AND AESTHETICS
Timeless, enduring, and stately, marble has been used since ancient Greece and Rome for the most important buildings of civilized society, from temples to bath houses to markets. The expense of quarrying and transporting the stone often constituted the bulk of construction costs, along with the workmanship of shaping and securing the heavy blocks
PLACE OF ORIGN
Place of origin will be INDIA.
TEXTURE
Marble is a metamorphic rock that comes from metamorphosed limestone or dolomite. Limestone is mostly calcite or calcium carbonate, CaCO3. Dolomite Ca Mg (CO3)2 is related to limestone but is rich in magnesium.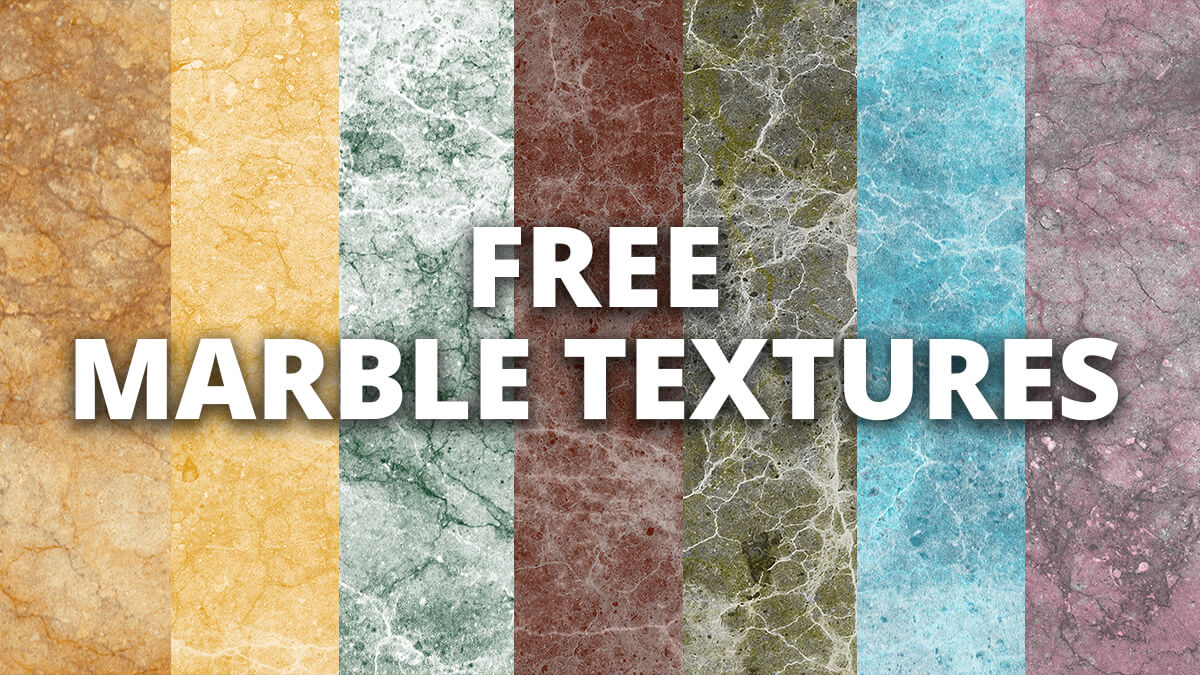 Marble goes great with neutral colors like white, Gray, black or beige. To make you texture seem even more luxurious, pairing it with lots of gold is the way to go.
RUSTIC STONE
Any rough, broken stone suitable for rustic masonry, most commonly limestone or sandstone; usually set with the elongate dimension exposed horizontally. Rustic stone is a traditional building material. Stone that has a natural building face, rather than being sawn is commonly referred to as rustic stone. The quarry has been in existence for over 100 years and operated by the current owners since 1964. Rustic interiors are defined by ruggedness and letting natural beauty shine. The focus is to create a relaxing atmosphere by highlighting the use of wood, stone, leaves, and other organic elements.
POLISH STONE
The main way a polished stone is protected is it is less porous than other finish types. Polishing a stone reduces the stone's ability to absorb liquids in one way or another. There are a number of methods used to polish a stone surface. Polished natural stone is a thing of beauty. The glossy mirror-like finish accentuates the natural colour and crystal of the stone. The high gloss polished finish seals off more of the pores in the stone and repels moisture. The texture is smooth, and not very porous.
MATT FINISH
The leathered finish, also called the brushed finish, is a relatively new finishing style. It is created by taking a honed surface and running diamond-tipped brushes over it to add texture with subtle dimples. Leathered finishes tend to look more sophisticated. Leathered countertops often keep the color of the natural stone, unlike with a honed finish.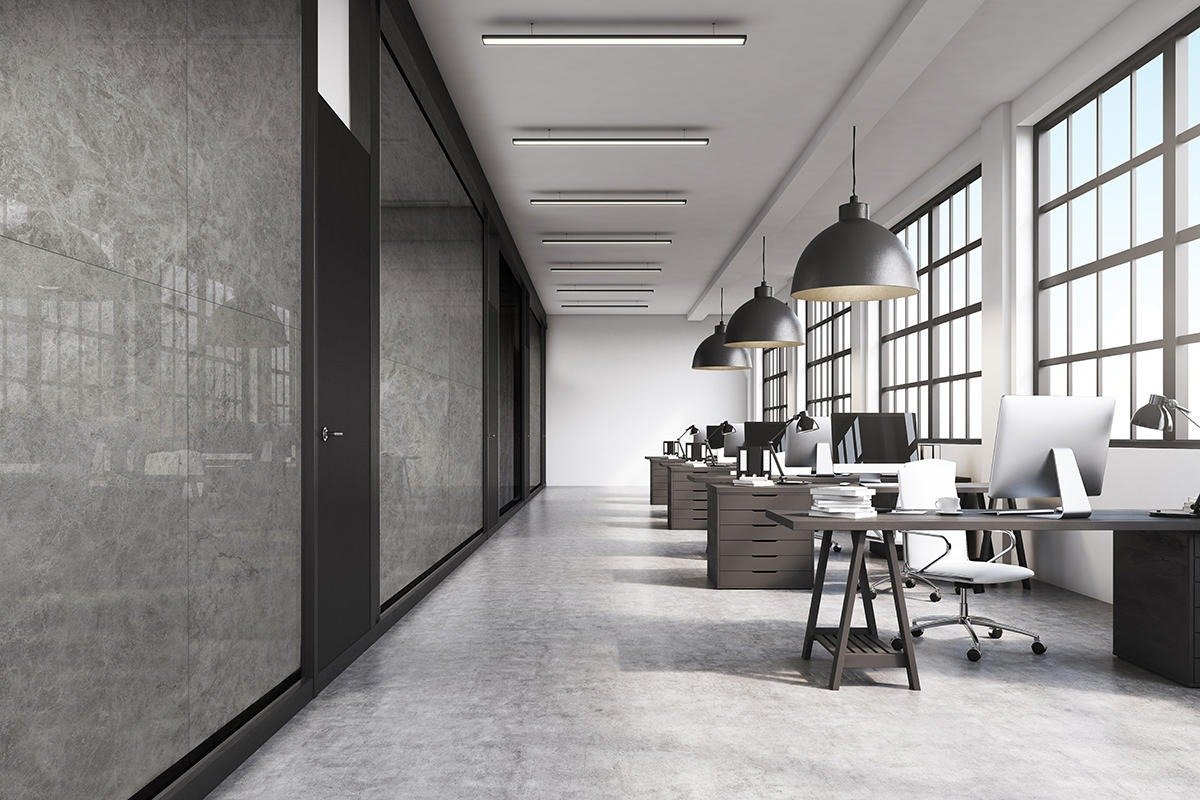 When compared to honed granite, leathered granite will be more stain-resistant. This surface finish hides water spots, fingerprints, and smudges.
FLAMED
Granite is the only natural stone that can have a flamed finish due to the high heat applied to the surface of the stone. This makes the flamed finish pretty rare; in fact, it is most popular for outdoor kitchens, but it isn't often used on indoor countertops. To create a flamed finish, granite is heated under extreme temperatures that cause the grains in the stone to burst and change color. The final product has a rougher surface with a natural and faded appearance. Countertops with flamed finishes are usually muted in color.
CARESSED
The caressed finish is created by taking the leathered finish and adding some shine to it. To do this, the raised areas of the stone are polished, which creates a sheen on those surfaces. This look is considered both elegant and rugged. Additionally, this process seals the pores of the stone to keep it protected from moisture.
BUSH HAMMERED
While this isn't a common finish for granite countertops, it is one that you should consider. The finish is created using a tool that looks like a meat tenderizing hammer with triangular points on it. This tool is struck against the surface to provide a naturally weathered look with a slightly textured surface. This technique also tends to lighten the color of the stone.
There are additional finish options, but most of them are just used for decorative purposes, because they are too porous and hard to clean to be used on countertops.
HARDNESS
Granite is a natural stone. It is a very hard igneous rock containing quartz, mica and feldspar as its main mineral makeup. Hardness Scale and Durability: Marble rates a 3 on the Mohs hardness scale, and is considered a "soft" stone – hence its common use in sculpture
YOUR OPTIONS OPEN, WITH SAMPLE SLABS
At Bhandari Marble World after receiving an order from client we provide them samples of the selected material so, that they can check what quality we will deliver to them.
VALUE ADDING TO YOUR BUILDING
When it comes to the housing market, first impressions count. If you're selling your home, or even just wondering which updates and upgrades offer the biggest return on your investment, here is some information you need to know.  Few other building materials offer the elegance and longevity of natural stone. Strength, durability, originality, quality, and heat retention are just a few attributes that make natural stone a desirable building material. If you incorporate natural stone into your space, it will last the lifetime of your home. Odds are your tastes will change long before the stone "needs" replacing.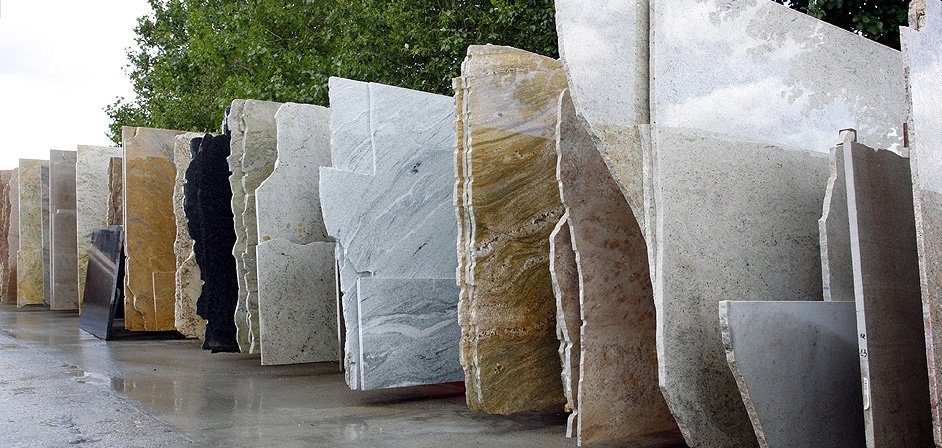 WHERE WILL THE CHOSEN SLABS USED?
Marble is a strong material, but it can break. Too much pressure can break a piece of marble, and a heavy object dropped onto the surface can crack or chip the surface of the marble. If your marble object breaks, you don't have to throw the stone away. If you're baking in the middle of a heat wave, you can rely on marble countertops to stay as icy as central air. The stone is also heat-resistant, making it a good option if your kitchen sees a lot of bake-offs.
STYLE AND AESTHETICS
Every natural marble slab is like a one-of-a-kind work of art, with no two slabs being the same. Where some may have very noticeable veins or patterns that easily stand out, the others might be more subdued with less graining. This is why the type of natural marble you choose must essentially depend on your taste, style and the decor and fittings you already have in place.
Pattern – The distinctive veining pattern contributes to the unique character of different natural stones. For example, marble is better known for its apparent veining. Whereas granite is more popular for a flecked appearance with pebbles or spots in a variety of colours.
The naturally appearing pattern on each stone reflects enthralling effects including rustic, earthy, casual, sophisticated and warm among many others. Depending on what kind of effect you are seeking for your space, you can choose the most appropriate stone.
Take the different shades and patterns of green marble. Rain Forest Marble tiles offer an earthy feel whereas Forest Marble stands high on the sophistication end. Here it's also worth noting that Emerald Green, Fantasy Green and Forest Green reflect similar shades of green. However, the natural pattern of each one decides its distinctiveness.
Finish – The surface finish of a stone is also a great contributor to its appearance and even practicality. The finish given to a particular stone determines its unique feel. For example, a highly polished finish is ideal for kitchen countertops but not for bathroom flooring where it can become.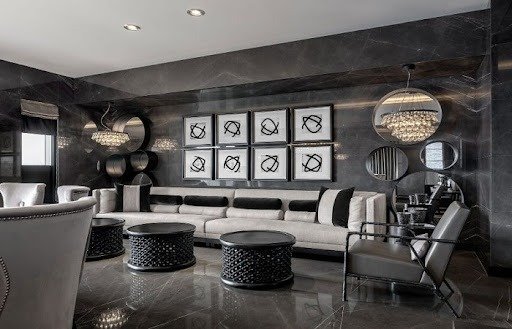 ADDED BY EXPERT TEAM OF BHANDARI MARBLE WORLD…9784593721