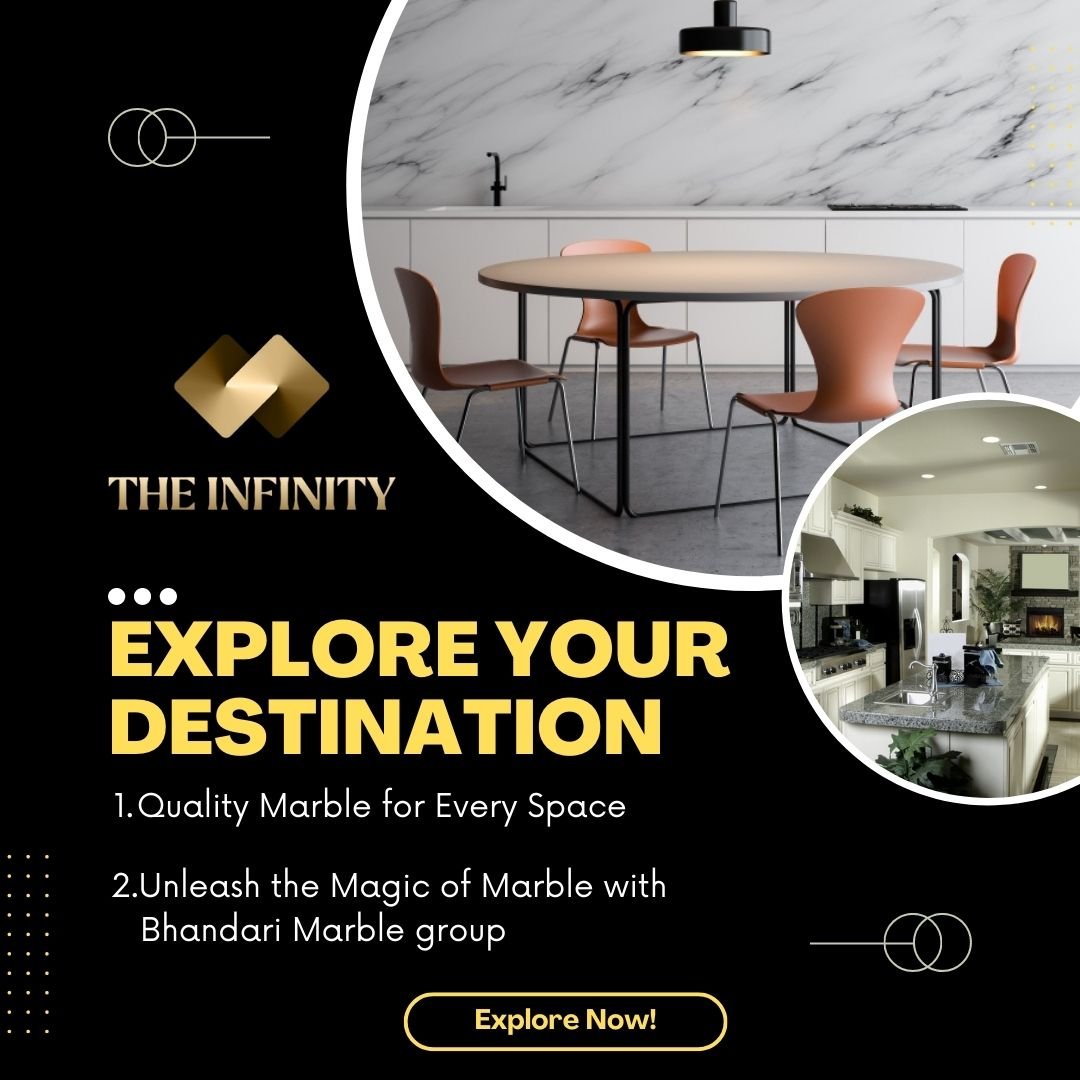 About Us  –
Bhandari

Marble

Group

Since its establishment in 1969, Bhandari Marble Group has been dedicated to the production and distribution of superior Marble and Granite. With over 50 years of experience, we have had the privilege of collaborating with esteemed clients, including India's leading Architects, Interior Designers, Industrialists, Conglomerates, and Hotels. This invaluable partnership has motivated us to meticulously curate a collection of stones that align with the unique tastes and practical requirements of our customers.

By consistently offering a wide range of premium varieties to choose from, we have earned the esteemed status of an industry pioneer. Our unwavering commitment to excellence has not only bolstered our reputation but also reinforced our position as a reliable and trustworthy supplier in the market.

Throughout our journey, we have recognized the significance of delivering the finest products to our valued clientele. This dedication to providing the best materials is a testament to our reliability and remains a driving force behind our continued success.
Our
Expertise
Bhandari Marble Group stands out as a premier Exporter, Importer, Manufacturer, and Dealer of both Indian and imported Marble and Granite in India. Our dedication to excellence has led us to cater to the requirements of high-end luxury projects, which we accomplish through our distinguished collection known as 'THE INFINITY' – a selection of Luxury Marble and Stone. To ensure a comprehensive shopping experience, our team of skilled and experienced executives, supervisors, and engineers work tirelessly.
Beyond serving as a one-stop destination for all varieties of marble and stone, we specialize in exclusive Statuario Marble and imported White Marble. Our expertise extends to encompass Onyx Marble, Italian Marble, Indian Marble, Kishangarh Marble, Granite, Sandstone, and a wide range of other natural stone options.
Our
Specialization
At Bhandari Marble Group, we take pride in offering an extensive selection of Indian and imported marble, granite, and stone. With our vast experience in cutting and finishing marble stones, we ensure unparalleled quality in our products. Our dedicated team of workers, supervisors, and engineers brings immense expertise to deliver valuable products that meet the highest standards.
What sets the Bhandari brand apart is our forward-thinking approach, constantly anticipating future market trends and fashion. This enables us to stay ahead and provide unique offerings to our customers. We have envisioned and planned for a diverse range of projects, whether it's individual houses, complete townships, large hotels, airports, shopping malls, IT centers, or showrooms. We are equipped to cater to various needs and requirements.
To truly appreciate the quality and craftsmanship we offer, we extend an invitation to visit Bhandari Marble World in Kishangarh. Experience firsthand the exceptional skills and the wide range of products we have to offer