THE COMPLETE GUIDE ON MARBLE: ALL YOU NEED TO KNOW ABOUT MARBLE
A marble is a metamorphic rock that derives from the transformation of limestone and other sedimentary carbonate rocks. The interlocking of calcite crystals along with other minerals such as clay, mica, quartz, pyrite, iron oxides, and graphite is what comprises marble.
Out of all the natural stones, it is the most durable rock and examples like the Taj Mahal, and the Washington Monument prove its ability to stand the test of time. Furthermore, it is extremely resistant to climate, weather, and erosion. Its ability to withstand high temperatures and its fire-resilient property made it a popular material in the tropical region. It almost acts as a natural air conditioner by remaining cool at higher temperatures.
Marble in Interiors
Marble is an elegant material that can add a certain pristine quality to space. With the latest technology, it is not only used in its traditional modular form but is popularly used in the form of tiles for cladding purposes. This helps achieve the aesthetic qualities of marble while not having to deal with the high construction cost, masonry skill required, and the heaviness of the material. Moreover, it makes maintenance easier.
Cladding with Multiple Colours
This approach allows for more experimentation through an assortment of different coloured marbles, patterns, and finishes to create a wall mural of sorts.
Exterior Wall Cladding 
While expensive, exterior wall cladding gives the building a clean finish that isn't achievable through any other material. Often used in commercial buildings like hotels and resorts, it creates a posh and classy characteristic of the building.
Marble in Furniture
Marble's durability, low maintenance, as well as water and fire resilient properties, make it a popular material for bathroom slabs, kitchen countertops, flooring, and furniture. Smaller pieces are also used for crown moulding and door casing details.
Marble is not for everyone
Some people simply cannot imagine their dream home without marble. Some others decry that choice, quoting marble's imperfections and fragility. Many are caught somewhere in between: in love with marble's magnificent appeal, but uncertain if it's the right choice for their needs. Yet, only a handful of these people, in reality, indulge and luxuriate in marble homes.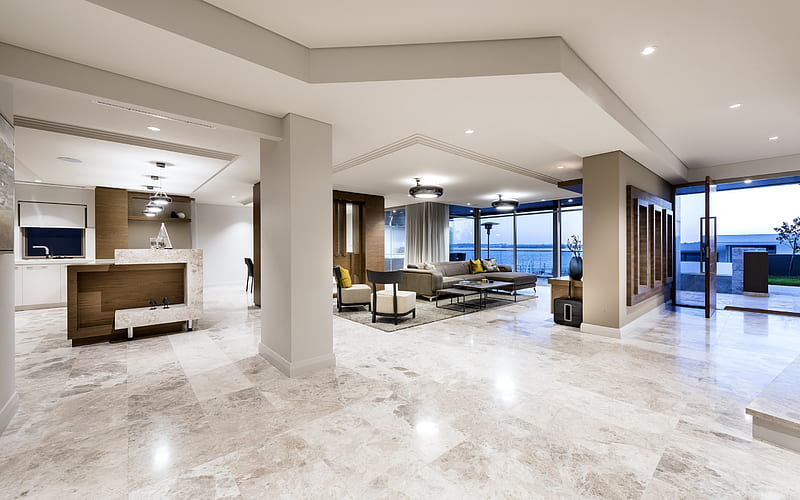 Marble for making your home perfect
Marble is extracted from quarries in mountains. For efficient sourcing and carriage operations, experts deploy highly sophisticated equipment. Blocks of marble are cut in these quarries and then transported to processing plants.
Properties of marble
Marble Appearance: Marble comes in a spectrum of hues and finishes, opening up numerous avenues for innovation in interior design. While marble is available in white, beige, brown and black varieties among other rarer colors, each marble has distinct veins and patterns.
Durability: While many claim that it easily discolors, scratches and stains, this may be due to a lack of careful processing and maintenance.
Chemical Reactive: Marble is known to easily react with acids such as vinegar, wine and harsh cleaning agents, often leading to stains or discoloration. Marble's density and low porosity also make the natural stone hypoallergenic in homes and commercial buildings. Materials like wood may mould and bow when wet, and carpets may collect dust and dander.
Finishes on marble: You can opt for the ragged honed, stallic soft, and rock face finishes that draw attention to a particular wall. Or choose flower silken, hydro soft and wave soft finish for a nuanced appearance. For anti-skid flooring, you may choose a matte finish over the conventional diamond polish.
How to use marble in today era
Flooring: Prized for its beauty, style, and elegance, this material has graced the palaces of kings and queens for centuries, making it an upscale, luxurious option for interiors. But as a flooring material, it requires more maintenance and is more susceptible to damage than ceramic tile and other forms of natural stone.
Wall Cladding: Marble is without a doubt one of the most widely used and sought-after natural stones in the world. Its use in sculptures, historic monuments, homes of royalties or even for adorning commercial spaces, Italian marble has been a popular choice
Bathroom Exclusive: Classic and elegant, marble is always a good choice when it comes to bathroom decor. However, marble comes with its downsides: mostly, maintenance. Marble has to be sealed yearly and cleaned regularly to avoid stains, scratches, and moisture damage.
Exclusive Decoration: Metals are marble's best friend and anything with warm tones goes: think gold, copper or brass. To keep the look refined don't overpower the room with too many lux metals, instead look to marble furniture with gold gilded edging, decorative trays and elegant vases that beautifully marry the two materials.
How to care for your marble
Marble is easy to clean and maintain. Gentle soap and warm water are enough to get the job done. Cleaning a marble counter-top is as simple as washing it down with a solution of water and soap, wiping with a wet, hot dish towel, and then drying the counter-top with an absorbent towel. You can mix a little soap into warm water in a spray bottle or simply put a few drops onto a wet cloth. Wipe the marble surface down with this sudsy cloth and follow immediately with a rinse and a dry. Be careful not to use too much soap, which may leave a film behind.
Some of the FAQ'S
Q.What is a good substitute for marble?
A. Although there are other products that can replicate the look of marble, such as cultured marble, three of the best alternatives you can find to marble are quartz, quartzite and granite.
Q. How do you inspect marble?
A. If you see scratches or signs of wear on the surface of your stone, you are looking at real marble. If you scratch a knife across an inconspicuous area or on the underside of the slab and it shows little or no damage, you are looking at the more durable granite or manufactured stone.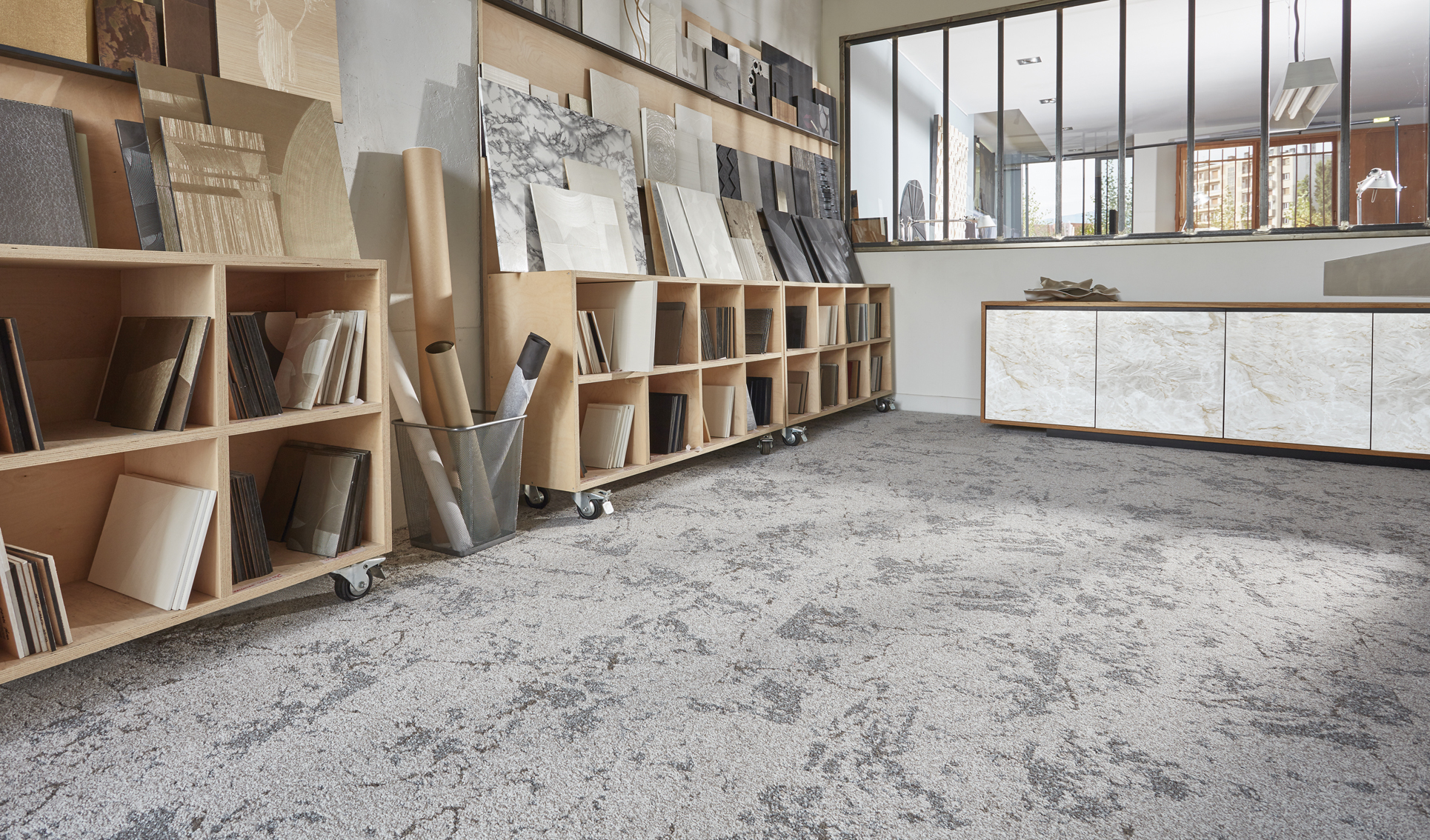 Q. Does marble require maintenance?
A. Although marble is a beautiful and durable stone surface for countertops, it takes extra care for cleaning and maintenance. Marble is softer and more porous than granite and as a result, you may see more scratches, pitting, cracks, stains, and even dulling of the shine.
Q.Which is cheaper marble or granite?
A. Granite is less expensive than marble, starting at roughly 75/square foot installed and 100 more than that for higher-end stone. Installed marble countertops start at around 100/square foot and can go over 200
Q. Does marble crack easily?
A. Marble tiles are mostly durable and can withstand normal wear and tear. However, if you are supplied with poor quality marble, your marble floors will most likely crack and break with heavy traffic in no time.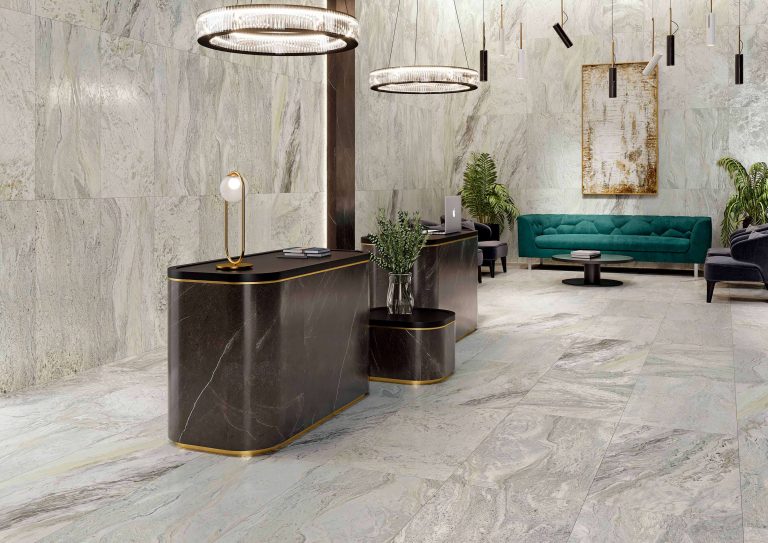 "MARBLE IS FOR EVERYONE, EVERY TYPE, EVERY BUDGET, EVERY COLOUR, EVERY FINISH, EVERY SIZE, EVERY THICKNESS, EVERY COUNTRIES MARBLE ONLY AT BHANDARI MARBLE GROUP INDIA"
By D.C. BHANDARI PUBLISHED ON FEBRUARY 8, 2022
WORLD'S BEST & INDIA'S TOP MARBLE GRANITE & NATURAL STONE COMPANY
For More: +91-98290-40013/97845-93721