Best Imported Marble In Kishangarh
Italian Marble In Kishangarh
Whether used in living rooms, kitchen or bathrooms, or any other space marble has a timeless and luxurious appeal.
Italian marble has always been among the most preferred natural stones for home décor and we
Would like to take you through the benefits of italian marble. Italian marble from italy is highly-sought after. With a crystal-like appearance, italian marble flooring can add a dreamy touch to your home. Carrara, bianco lasa, statuario are much more lustrous, naturally pearly and luminescent when compared to any other marble from across the world.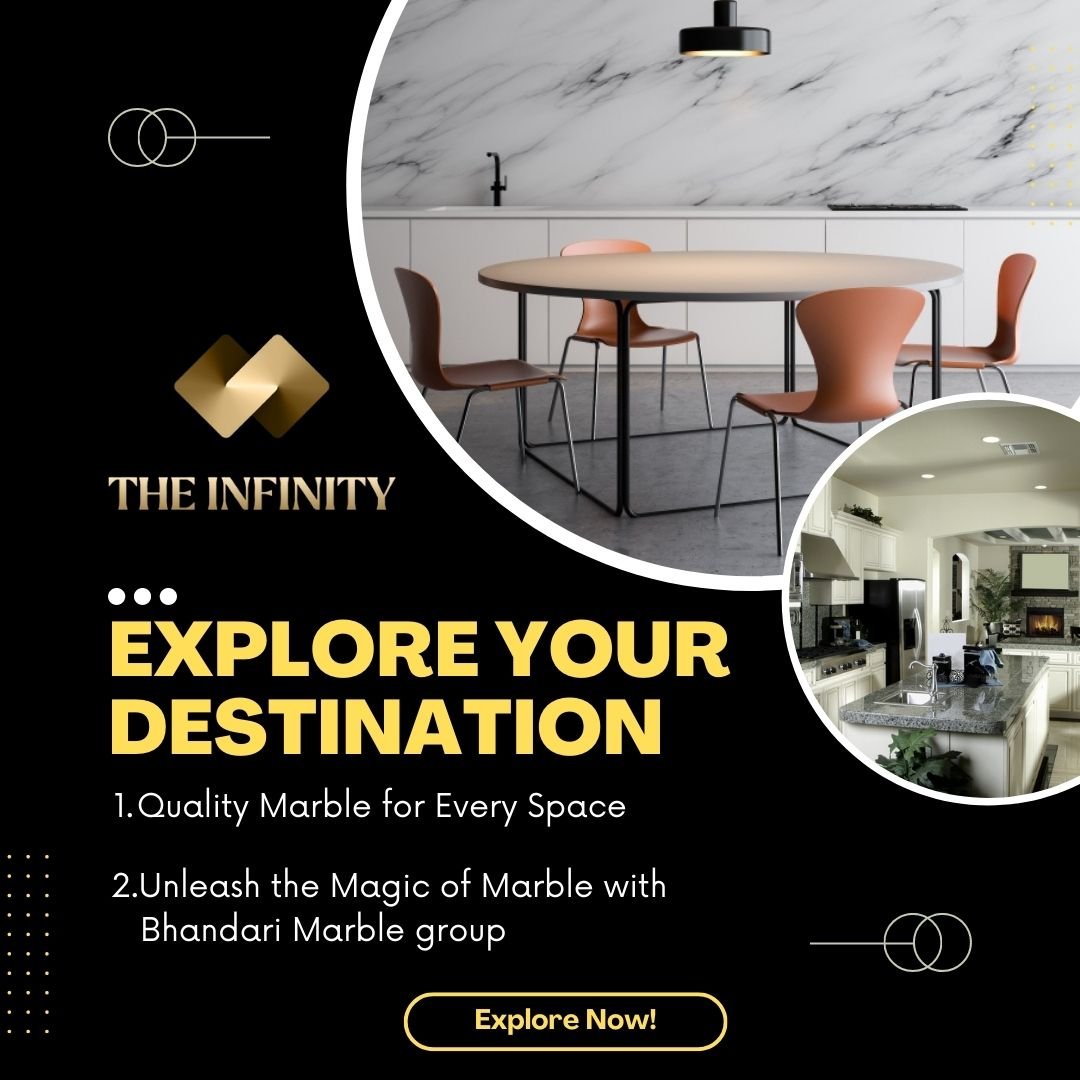 Imported Marble In Kishangarh
The imported marble is the most sought after by renowned architects and interior designers, as well as aesthete homeowners with fine taste in fashion and contemporary design, when it comes to adding a touch of luxury and elegance. Utilised in the creation of some of the world's most famous monuments, and to make phenomenal commercial spaces and extraordinary residential homes, imported marble has been the most treasured stone for all obvious reasons. Everything a imported marble offers: impeccable durability, out-of-the-world charm, and value to the functionality and aesthetics of the space. With a myriad of imported marble variations available on the market, you are bound to get confused about whether to pick an imported marble or go for an imported marble to design your home with us.
The Infinity Luxurious Imported Marble In Kishangarh
The infinity luxurious imported marble in kishangarh by bhandari marble group. Luxury italian marble is quarried in the regions of northern italy. You can create different focal points in your luxurious residence by installing luxurious marble by bhandari marble group.
I selected the marble for my project from the Bhandari Marble Group and was impressed by the quality offered by them. I traveled all the way from London to Kishangarh, Rajasthan in only to get the marble from them and I must say I was not disappointed by the marble that I was offered by them.
I traveled with my team of architects and interior designers from Africa to India where I visited Bhandari Marble's stone studio in the marble city- Kishangarh, Rajasthan. I was in awe of the marvelous marble and natural stone collection and hope for a long-term association with the Bhandari Marble Group.
I and my team of fellow architects and interior designers specifically traveled to India from the United States of America and the UK to explore their amazing collection of marble and granite. We had heard a lot about the best quality collection of Bhandari Marble Group and when we got there, I must say that their collection is even better than what we had imagined and all of us were very happy.