ITALIAN MARBLE IN KISHANGARH
What Is Italian Marble? What Makes It Special?
Italy is world-famous for the marble it extracts and produces, and it has deep associations with works of greats like Michelangelo and Donatello. Italy is the first nation to have perfectly decoded the quarrying and refining process that comes into play. Their skilled artisans produce marble as no other place does, and this makes Italian marble special.
Why Should You Pick Italian Marble For Your Home?
Italian marble is considered to be of superior quality due to the value of production put behind it. The marble is beautiful, pure, and highly durable, and many heritage structures in Italy are a testament to this fact.
Italian marble stones, whether you use them for flooring, wall cladding, or surface tops, are durable and add a touch of luxury to your home. Plus, each marble slab is unique since it carries elements of geographical aspects in its design.
Italian Marble derives its name from a town of the same name where the marble is quarried. This beautiful beige marble with natural brown veins is a classic choice for flooring or even wall cladding. The name itself speaks of luxury. We like the sheer premium feel of the Royal Diana among different types of Italian marble. It is most suited for flooring applications.
The versatile type of Italian marble is perfect for bathroom flooring and wall design. The marble slabs have really fun patterns, which adds another dimension to any interior space where the marble goes in. Italian Marble is made for modern spaces that are subtle in their sophistication. The grey-colored variety of Italian marble is perfect for use in the living room or foyer floors and walls.
Don't you love the sophistication that black-colored marble brings to interior design? The Silver Portoro reminds us of a galaxy far away. It has a significant effect when applied as wall cladding, and the silver veins add a beautiful touch to your space.
The Statuario Marble
A beautiful white type of Italian marble with grey veins, the Statuario is one of the most expensive and sought-after varieties. This luxurious bathroom with Statuario walls makes us want to indulge in a relaxing bath right away. If you are going for marble elements in your house, you better get the real deal! Choose from the different types of Italian marble available in India for your home.
About the Author
About the Author Hi, I am D.C. Bhandari, chairman of Bhandari Marble Group living in India, Rajasthan, Kishangarh. I love seeing the new and creative ways people use our Marble, Granite, and Natural Stone. Our customers are so creative. My favorite design style is a preppy traditional mix with modern especially pieces that can be found in a vintage or antique stone. I like to invent travel, search, and experiment with natural stone products. For more posts visit our website.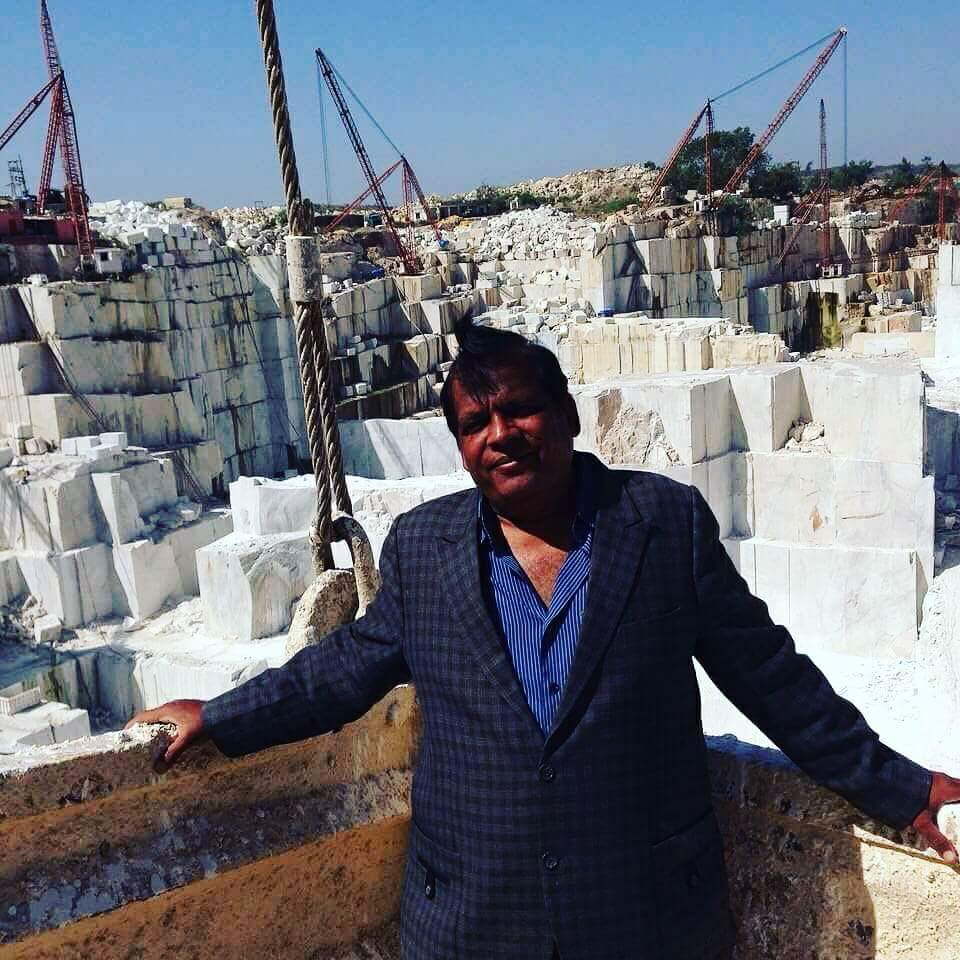 WORLD'S TOP AND INDIA'S BEST MARBLE, GRANITE, AND STONE COMPANY
ADD BY EXPERT AND EXPORT TEAM OF BHANDARI MARBLE GROUP. CONTACT US AT: +919829040013