FIND OUT THE DIFFERENT USES OF MARBLE, GRANITE, AND QUARTZITE AND CHECK OUT TIPS ON HOW TO USE THEM BY WORLD'S TOP AND INDIA'S BEST NATURAL STONE MARBLE GRANITE AND QUARTZITE COMPANY IN INDIA
DIFFERENT USES OF MARBLE, GRANITE, AND QUARTZITE
Marble has many unique properties that make it a valuable rock in many different industries. The photographs and captions below illustrate just a few of its varied uses. Marble is a kind of metamorphic rock made of recrystallized Calcite or Dolomite. Metamorphic rocks mean the rocks that are transformed over the years from the existing rocks. The process is known as Metamorphism, which means a gradual change in the form. Foliation is the repetitive layering process in the metamorphic rocks.
The Taj Mahal is one of the most beautiful and famous buildings in the world. It was built between 1632 and 1653 as a mausoleum for Mumtaz Mahal, the third wife of Mughal emperor Shah Jahan. Marble was used extensively throughout the building, including the marble domes and towers.
The Supreme Court building was constructed between 1932 and 1935 using several different types of marble. Vermont marble was used extensively in the exterior. The inner courtyards were made using bright white marble from Georgia, and the interior corridors and entrance halls are made from creamy white marble from Alabama.
Marble occurs in a very wide range of colors. Marble formed from the purest limestone's is white in color. Iron oxide impurities in the limestone will produce a yellow, orange, pink or red color. Marble is a material used in prestige architecture and interior design. This photo shows stair treads and risers made from brecciated marble and floor tiles made from marble in a variety of colors.
GOOD THINGS FOR USING MARBLE
Crushed Marble is used for acid neutralization in rivers, lakes, soils and ponds.
It is used as an inert filler in pills.
Marble powder is used in the pharmaceutical industry. Antacid medicines contain CaCo₃ of powdered Marble used to reduce acid reflex in patients.
Marble is used in making sculptures and ornaments.
Powdered Marble is also used in calcium addictive feeds to dairy animals like chickens and cows.
Marble is used in floor tiles, stair treads, window sills and panels used for decoration.
Marble is more affordable since it is available in abundance.
USES OF GRANITE
Granite is one of the world's toughest materials and has been used in buildings for thousands of years. A natural stone, it is formed by extreme heat and pressure deep underground. Find out more about the origins of granite and what granite is used for.
Monuments: From gravestones to temples, monuments that are intended to last down the generations are often made of Granite. Before power tools existed, carving granite was laborious and time-consuming, so the stone was often reserved for important projects.
Floorings: Whilst Marble often has very striking veining, Granite typically has a more subtle patterning making the two stones perfect complements.
Path Ways: Granite paving slabs are ideal for use outdoors as they are very tough and weather-resistant. Many people are surprised at the number of shades of Granite that are available – paving slabs come in a wide range of hues, from red to green, as well as the well-known grey and blacks.
External Uses: Rough-hewn Granite looks very different from the high gloss finished stone you'll often see indoors. Many cultural groups use rough-hewn granite as building blocks or cladding for important buildings such as town halls and religious buildings.
Mosaic & Tile Patterns: As natural Granite is available in many colors, it's entirely possible to create a mosaic or tile pattern using only this stone. Using a single type of tough stone is a good way to ensure that no part of the patterned floor wears out.
Backsplashes & Bathroom Tile: Modern technologies allow us to cut granite into thinner tiles than ever before, making it an ideal choice for a back splash or tiled bathroom. As a result, Granite is waterproof and stain-resistant. This makes it easy to handle the damp and dirt.
Granite Kitchen Worktops: Granite is used for kitchen and bathroom worktops. It's an extremely popular choice as it is waterproof, stain resistant, heat resistant, easy to clean and hard to damage so it's a very practical material as well as very beautiful.
FIND THE USES OF QUARTZITE
Pure quartzites are a source of silica for metallurgical purposes and for the manufacture of silica brick. Quartzite is also quarried for paving blocks, rip rap, road metal (crushed stone), railroad ballast, and roofing granules. These situations recrystallize the sand grains and the silica cement that binds them collectively.
The result is a network of interlocking quartz grains of incredible power. When sandstone is cemented to quartzite, the character quartz grains recrystallize along with the former cementing cloth to form an interlocking mosaic of quartz crystals. Most of all of the unique texture and sedimentary structures of the sandstone are erased through the metamorphism.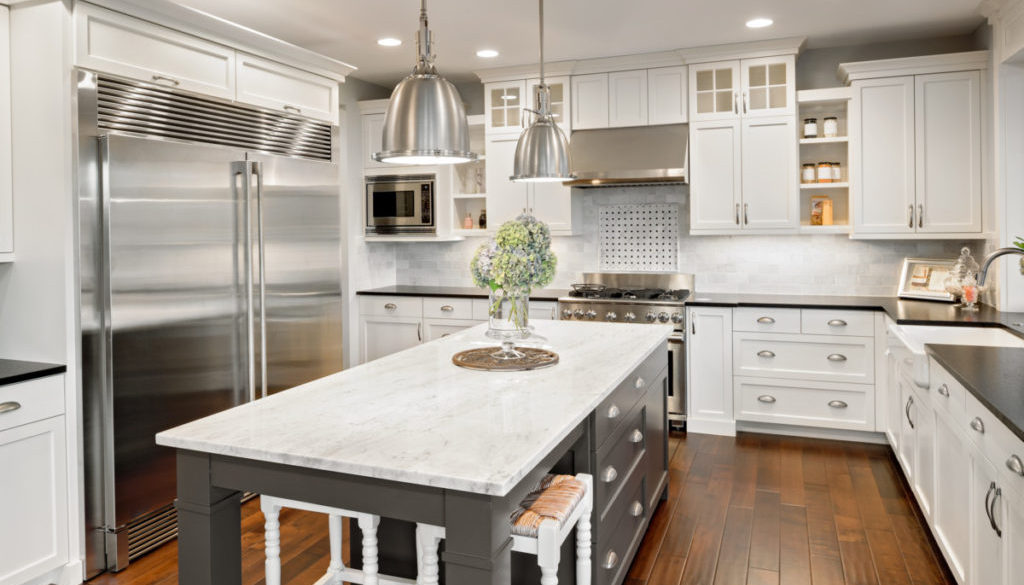 Quartzite is use for making bricks and other strong building materials. It is also growing in popularity as a decorative stone, and has a limited use as crushed stone. As it is so hard, quartzite is not quarried as much as softer stone, and tends to be taken from the surface rather than underground. Quartzite is also quite dense and extremely hard. Crushed quartzite can be use as railroad track ballast because is so hard and durable.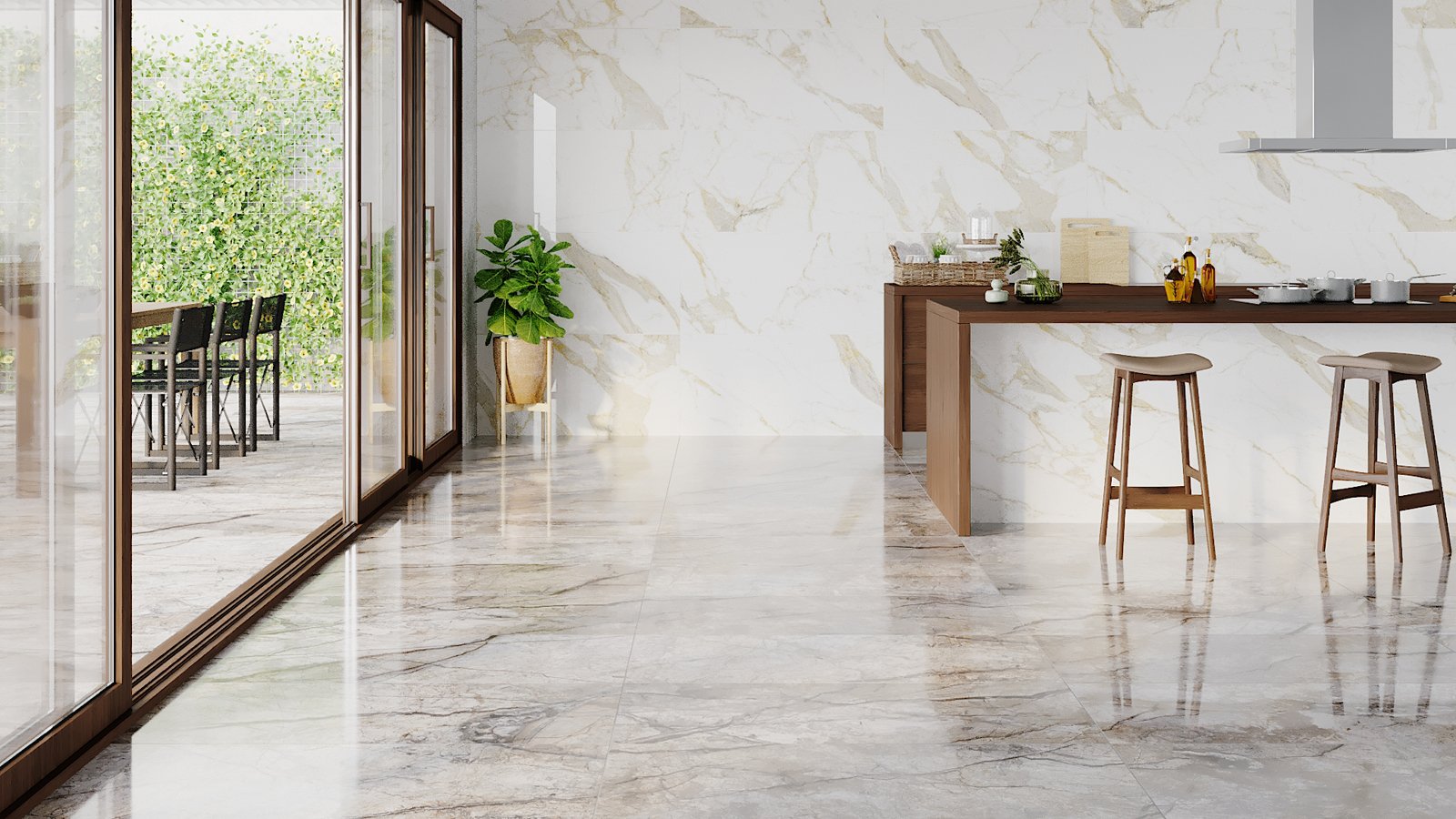 TIPS ON HOW TO USE THEM
Marble, granite, and quartzite each have their own unique selling points, as well as their own cleaning and maintenance needs. While they are all natural stone, their individualistic properties lend themselves to varying best practices as far as cleaning, disinfecting, and general upkeep tasks.
Marble is among the more porous stones, and sealant is needed for whatever finish is on the counter-top to preserve its beauty. It's recommended you wait at least 24 hours after sealing before polishing. Water-based sealers may be optimal for polished marble, whereas solvent-based formulas may better protect honed-finish marble. Under regular use, a sealant should last about a year before it needs reapplication.
Granite is naturally antibacterial, and armed with the proper sealant, relatively easy to care for. Using a specially formulated natural stone cleaner is recommended to keep your countertops in the best condition while protecting the sealer, but hot water will suffice for quick clean-ups. Dish soap will not permanently damage your granite, but repeated use of soapy water can lead to build-up and dull its shine.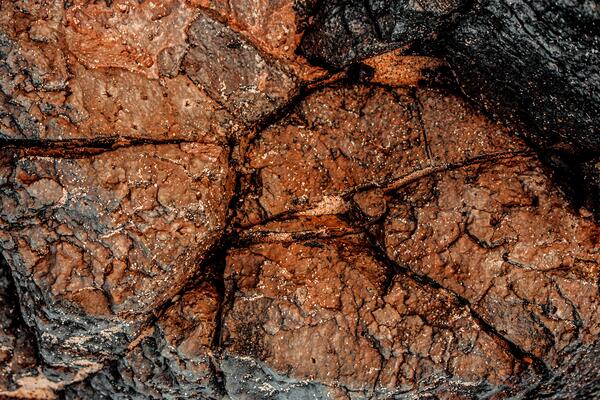 Quartzite is a decorative stone which is used for kitchen countertops, to cover walls, as roofing tiles, in flooring, and for stair steps. Quartzite is extremely popular due to its marble-like appearance and granite-like properties, which make it an ideal choice to be used in kitchens. Quartzite is often compared to granite in terms of hardness and durability, but it's important to know that these two types of natural stone are not the same. Since quartzite comes in colors that are trending right now, such as light gray and white.
WRITTEN BY MR DC BHANDARI
BHANDARI MARBLE WORLD WORLD'S TOP & INDIA'S BEST GRANITE COMPANY
FOR MORE CAN CALL US AT: ++91-98290-40013/97845-93721