We Turn Stone in to Art Cosy and Charming ✨
Much like diamonds, marble is one of nature's most remarkably beautiful creations. With its grand applications ranging from the Parthenon in Athens to the opulent palace of the Taj Mahal, marble has been the most sought-after material for prestige architecture and luxury interior design. From ancient civilizations to today's homes and commercial spaces, this stone has long been associated with elegance and luxury.
While larger white marble tiles have long been a dominant material in design, marble tiles actually come in a range of diverse color variations and size formats for every design sensibility and application. Not only do they come in different colors due to the minerals that are present during its formation, but they also come in different patterns – gone are the days when all marble designs looked like ancient Greek sculptures!
THE APPEARANCE
In terms of appearance, the variety and veining of marble is considered its best trait, often ornate and intricate, whereupon people can get lost in tracing it for hours! Thankfully, you can find a variety of colors and veining, for flooring or marble thresholds that are bound to take your breath away. Truly, marble is also one of the most durable natural stone materials, which is why you see it so often in fountains without lots of wear and tear.
Marble also creates an undeniable sense of luxury, elegance and sophistication, especially when in a bathroom or shower. It can add uniqueness and authenticity with all the various natural patterns, textures and designs. It's ideal for bathrooms, in particular, as marble is moisture resistance and strong, as well as a very easy-to-clean material. Any stains on marble can easily be cleaned with water, prolonging the life of your bathroom or shower—as well as your sanity in trying to maintain a clean and spotless home!
A DESIGNER'S DREAM
With home décor colors trending toward whites and gray, white marble has become a natural choice for designers. Coupled with a neutral color palette, white marble makes a small space appear larger and creates a quiet drama unlike any other countertop surface. All-white marble rooms inspire feels of lavishness and elegance.
PERFECT PAIRING
The casual vibes of wood – think wood planks or a butcher's block – plays off of marble's splendour to create a low-key glam that's not over-the-top. Incredibly versatile, white marble is the perfect foundation to design a stylish space that reflects your personality.
COLOR IS AN ART
As a leading natural stone importer, we've been able to bring in white marbles from across the globe that are soft and subtle, dramatic and bold, and a wide variety of hues," says Bhandari. "We now supply over 40 gorgeous and distinct white marbles to suit any design style." There are marbles are crisp and white with simple veining, some with dramatic lightning-like veining, and others that are full of swirl and movement.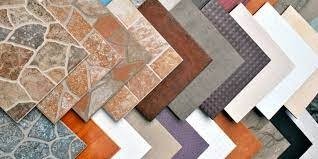 STONE SCULPTURE
Stone carving includes a number of techniques where pieces of rough natural stone are shaped by the controlled removal of stone. Owing to the permanence of the material, evidence can be found that even the earliest societies indulged in some form of stonework, though not all areas of the world have such abundance of good stone.
DIY IDEAS FOR STONE ART
Whether you like outdoor or indoor crafting during the autumn months, there is definitely something in this collection for you. We're going to be working with rocks and pebbles and creating all sorts of wonderful things for decorating your life.
These stone candle holders are gorgeous and would be so easy to create. Choose stones that are relatively smooth unless you want the joy of sanding them down.
You have a beautiful ocean themed bath mat that will instantly transform your bathroom. Use silicone to attach the stones and make them secure.
STONE CARVING
Stone carving is the art of telling a story in a block of natural stone. The artist discovers the image that has been covered for ages in the natural elements of the stone. With the help of many small carving tools, the artist starts his journey in this difficult and complicated adventure of days or months of hard work with a hammer and chisels, uncovering the mysterious images compressed by time in the middle of the calcium or sand that give the form of the natural rock.
The customer is unlikely to be interested in spending a high sum for a product that could be replaced by casting or with a simple, more economical one. The industry is developing new technologies and new ways to create amazing sculptures.
Added By Mr. DC Bhandari
CEO
Bhandari Marble Group
For More: +91-98290-40013