#RUSTIC-STONE
#STONE-WALL
#ELEVATION-STONE
#SANDSTONE
#LIMESTONE
#STONE-PANEL
#BOUNDARY-STONE
#STONE-FOR-TV-WALL
#STONE-FOR-WATERFALLS
#GARDEN-STONE
#COBBLES
#PAVERS-FOR PATHWAYS
#STONE-MANUFACTURERS
#STONE-SUPPLIERS
#STONE-EXPORTERS
#BEST-STONE-COMPANY-BHANDARI-MARBLE-GROUP-INDIA🇮🇳
BY D.C.BHANDARI
3 NOVEMBER 2022
WALL CLADDING STONE
Wall Cladding Stone in India, Rajasthan, Kishangarh. Get Best quality with quantities and competitive Price from Bhandari Marble Group India.
We are the leading Manufacturers, suppliers and exporters of Carved Stone wall panel , we ensure qualtiy product to our Architects, Interior Designers, Builders, Hoteliers, contractors, professionals, specialists and customers.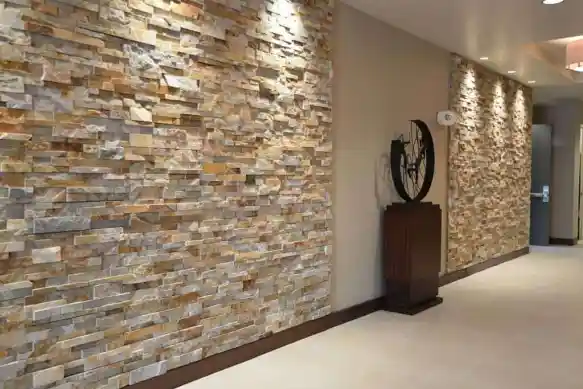 RUSTIC STONE
Rustic Stone makes Beautiful, Durable Stone Wall, Signs and Memorials, houses, buildings, commercial mall, residential tower, temples, mosques, palaces, showrooms etc.
At Bhandari Marble Group India we make unique house signs, wall cladding stone, Rustic Stone. We use a mixture of traditional.
STONE WALL
Statement walls are the newest trend in town. There is nothing like personalized wall tones to add character to your home. Stone-clad walls effortlessly add a rustic appeal to homes along with an element of sophistication. Using stones to accentuate your walls also comes with the advantage of choice.
ELEVATION STONE
Elevation Stone involves attaching an outer surface of either natural or artificial material to the concrete layer of a wall. Stone-cladding is now favored over other design works because of the durability, strength, and aesthetic appeal it brings. Slatestone, limestone, sandstone are among the most common types of stones used for wall cladding. Depending on the preferred look and style, different methods are used to apply stones to the wall.
SANDSTONE
Our quality sandstones and rocks are so light and vibrant. They will make your floor tiles look great in your living room and outdoor garden.
LIMESTONE
Limestone is widely used in construction, particularly in Europe and North America. It has been used in several landmarks around the world, notably the Great Pyramid and its related complex in Giza, Egypt. This stone was used to create several great structures in Kingston, Ontario, Canada, and it was ultimately given the nickname 'Limestone City.'
STONE PANEL
A natural stone floor provides a hard-wearing, easy to clean and durable floor covering. They are straightforward to care for and won't need replacing any time soon. In addition, it can withstand heavy footfall and usage for many years to come, so it's the perfect material for floors for families with children.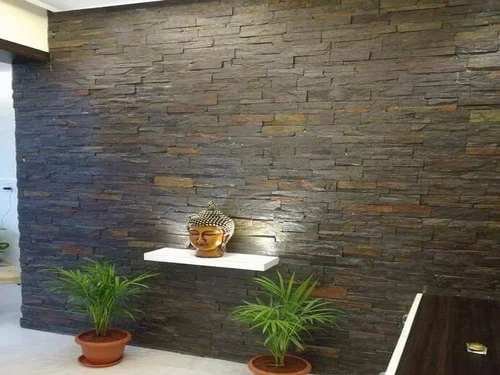 BOUNDARY STONE
Boundary stone tiles can help keep the climate cooler in your home, becoming a preferred choice for countries that are exposed to extensive sunlight in the summer months.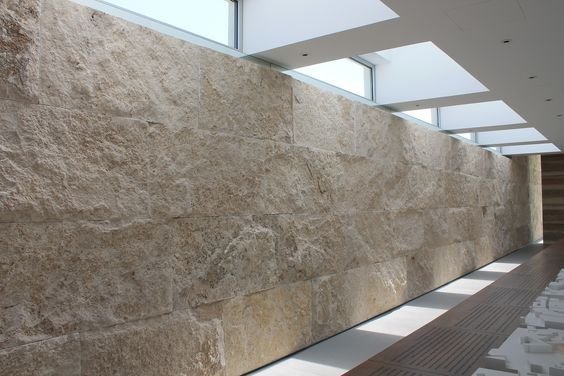 STONE FOR TV WALL
There is no denying that natural stone tiles are beautiful. They have been used for a long time, and they seamlessly add elegance to a property as they radiate a stylish and classy look.
STONE FOR WATERFALLS
Natural stone tiles also add a warm feeling to a room with their rich, natural colors and soft textures. So even in rooms with little natural light, natural stone tiles can help add a touch of warmth to the space that brightens up a waterfalls.
GARDEN STONE
Creating an ideal garden space or backyard is a dream of many, but only a few succeed in completing it. A perfect garden space incorporates every possible natural element to suit the owners' taste. However, many people only focus on the types of plants and furniture they can install. Apart from these two essential inclusions, types of pebbles and other stone elements also play an important part in making your garden truly magical.
COBBLES
A cobbles is a small round piece of stone that is often smooth in nature. Its appearance differs based on its origin. Cobbles are usually found near water bodies such as lakes, rivers, or beaches. However, they can also be manufactured by breaking rocks into small pieces and polishing them. Factory manufactured pebbles can also be modified in terms of color and texture with the help of chemical treatments.
PAVERS FOR PATHWAYS
Fill empty spots in your garden with small pebbles. You can also use them to fill areas around pathways or make a perimeter. Colourful polished pebbles elevate the look of pathways and make empty spots appear as focal points.
STONE MANUFACTURERS, STONE SUPPLIERS, STONE EXPORTERS
Bhandari Marble Group is the top leading Manufacturer, Supplier and Exporter of natural stones.
WORLD'S TOP AND INDIA'S BEST MARBLE, GRANITE AND STONE COMPANY
ADD BY EXPERT AND EXPORT TEAM OF BHANDARI MARBLE GROUP. CONTACT US ON: +919829040013.