Find the white marble that hits your sweet spot
Good enough to eat
Soft white, bright white, speckled white, veined, and so on—when it comes to choosing marble or stone, the selection of whites can be overwhelming. but each has distinct qualities that suit some tastes more than others. we liken white marble to ice cream: while they may all be equally rich, creamy, and decadent, it comes down to their unique features (some more subtle, others more intense)—and the flavor you choose says a lot about you. 
Our marvelous marble menu
dramatic and high contrast? minimalist and pure? whatever you're craving, we've got it, and in all to achieve the look you're going for (square, subway, hex, plank, field, herringbone, and penny rounds, just for starters!). below, get the scoop on each of our sumptuous white marbles, plus the key considerations you should keep in mind when making your selections.
Carrara
Streaked and sublime like stracciatella, Carrara is arguably the best-known of the bunch. its approachability in both presentation and price means it's also likely to please most palates, with a mixed fleuri and vein cut that creates the subtle pattern it's known for. once used in the pantheon and other legendary examples of great roman architecture, contemporary Carrara is ideal as an elegant surface material for bathrooms, kitchens, backsplashes, and floors.
Thassos 
Crystalline white with a crisp iciness—is the coconut sorbet for palate purists. this lesser-known marble has no veining in sight, with a minerality that sparkles like newly fallen snow. and at, our Thassos are honed for a softer, matte feel which modernizes this historic stone. the most reflective of the white marble, Thassos is also durable and endlessly versatile—perfect for floors and walls in most interior rooms.
Calacatta gold
Luscious and velvety with ribbons of gold, is an enduring classic, the gold standard, a timeless treat—much like tiramisu ice cream. it's the stone by which all other marble is gauged, coveted since ancient times. with deep veins of grey and gold streaking white stone, our calacatta gold—honed to a satiny finish—is high on drama without being over the top. Similar to its cousin calacatta viola, it's well-suited to be a deluxe surface in bathrooms, kitchens, and floors, but keep in mind it will patina.
Color: the unique coloring of each type of white marble gives them different personalities. grand and enduring, wild and bold, calm and quiet—make sure these qualities work with your vision, your space, and your taste. 
Variation: there is greater variation within some stones than others—more veining, less color, differences in tone—which you can learn about in the "product specifications" portion of their respective product pages (hint: scroll to the bottom). after all, one spoonful may have more chocolate than another. come to terms with how much variation you desire, and how much you can tolerate. 
Usage and Care: for all marble, we encourage you to understand how each type wears over time, the importance of proper blending for tiles with bold streaking, and general best practices for maintenance. these details are also in the "product specifications" portion of their product pages.
About the Author
About the Author Hi, I am D.C. Bhandari, chairman of Bhandari Marble Group living in India, Rajasthan, Kishangarh. I love seeing the new and creative ways people use our Marble, Granite, and Natural Stone. Our customers are so creative. My favorite design style is a preppy traditional mix with modern especially pieces that can be found in a vintage or antique stone. I like to invent travel, search, and experiment with natural stone products. For more posts visit our website.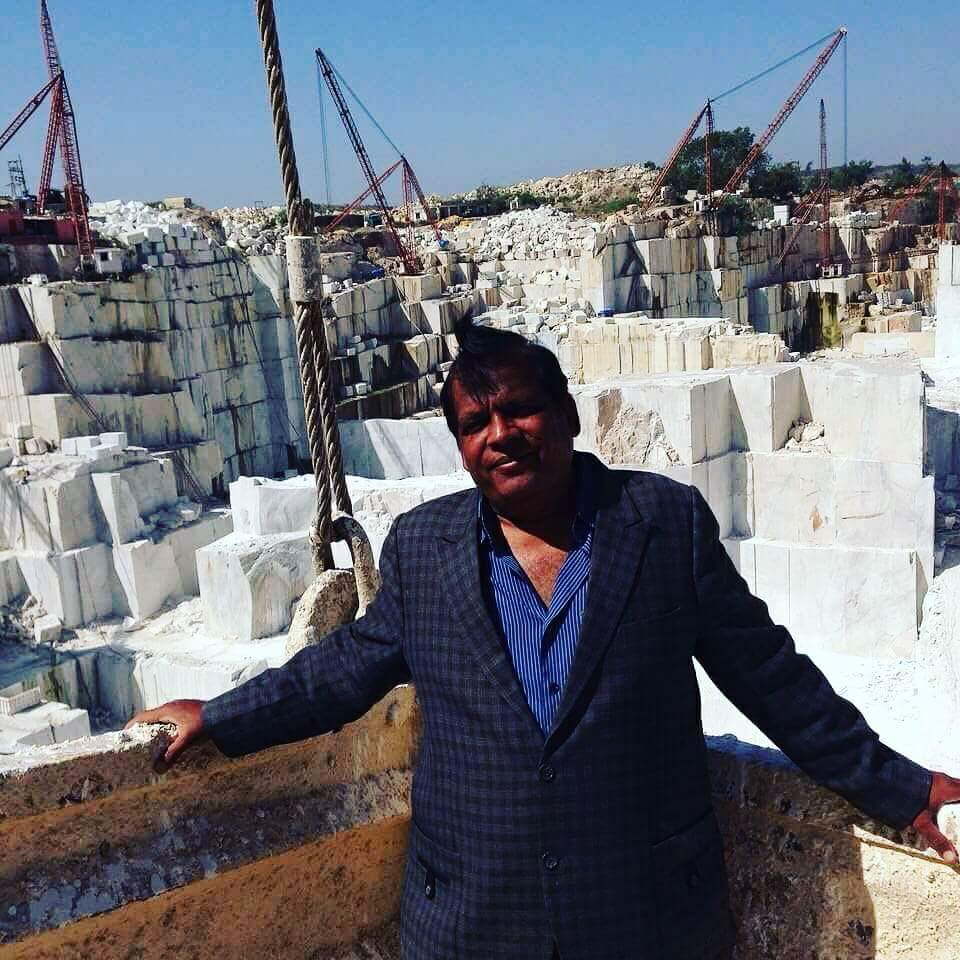 WORLD'S TOP AND INDIA'S BEST MARBLE, GRANITE AND STONE COMPANY
ADD BY EXPERT AND EXPORT TEAM OF BHANDARI MARBLE GROUP. CONTACT US AT: +919829040013