HOW TO CHOOSE THE BEST MARBLE FOR FLOORING?
Table of Contents: 
Tips for Buying the Best Marble for Your Home, villa, hotel, and Project
Marble comes in different qualities depending upon its price. If you want marble for your interior home design then better go with the best ones, as it's a one-time investment. Now the questions arise what is the size of your desired home, which all areas do you want to lay marble and what is your budget? In my experience, you should better consult good marble interior designers who will guide you better.
Consider Its Origin
Marble is a metamorphic rock, resulting from the metamorphism (transformation) of sedimentary carbonate rocks—either limestone (composed mainly of the [[mineral calcite) or dolomite rock (composed mainly of the mineral dolomite). The metamorphic process, which takes place at high temperatures and pressures, causes a complete recrystallization of the original rock into an interlocking mosaic of calcite or dolomite crystals. Calcite consists of calcium carbonate (CaCO3), and dolomite, of calcium magnesium carbonate (CaMg(CO3)2). The temperatures and pressures necessary to form marble usually destroy any fossils and sedimentary textures present in the original rock.
Check the Variety of Marble
Marble comes in a variety of colors and many have different qualities, such as the amount of veining, etc. This being said, 5 main kinds of marble are widely used or regarded in the world.
Consider Its Physical Features
Marble consists primarily of Calcium carbonite.
It is typically pink or white.
It comes from limestone and dolomite.
Marble is medium-grained.
Marble is a hard rock, scoring a 3 on Moh's scale of hardness.
The texture of marble is granoblastic or granular.
Be Careful When Choosing Color is always a priority to white with grains
Pick Its Finish.
If you're concerned about stains, stick with white marble
Take veining patterns into account
You can transform the look of marble with different finishes
Consider curving the edges of your marble countertop
Call the marble facility ahead of your visit
Know the difference between cracks and fissures in your marble
Maintain your marble countertops by getting a sealed finish
About the Author
About the Author Hi, I am D.C. Bhandari, chairman of Bhandari Marble Group living in India, Rajasthan, Kishangarh. I love seeing the new and creative ways people use our Marble, Granite, and Natural Stone. Our customers are so creative. My favorite design style is a preppy traditional mix with modern especially pieces that can be found in a vintage or antique stone. I like to invent travel, search, and experiment with natural stone products. For more posts visit our website.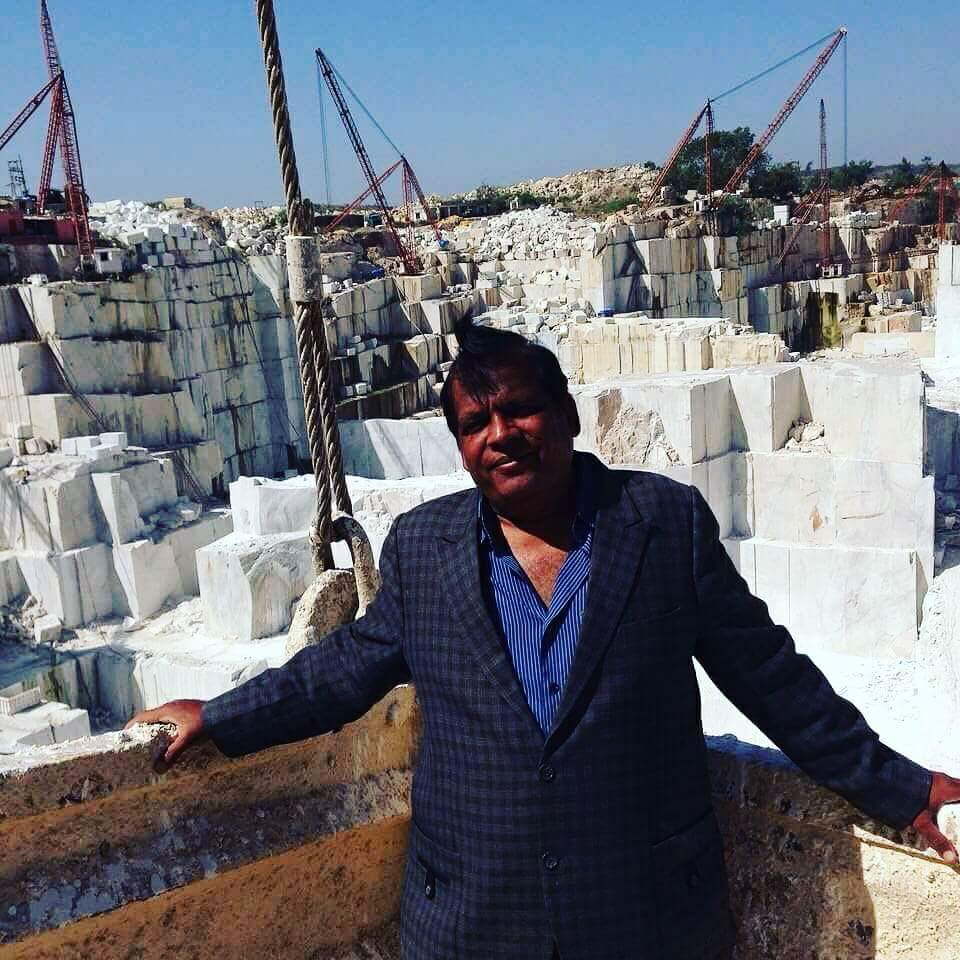 WORLD'S TOP AND INDIA'S BEST MARBLE, GRANITE, AND STONE COMPANY
ADD BY EXPERT AND EXPORT TEAM OF BHANDARI MARBLE GROUP. CONTACT US AT: +919829040013