Italian Marble Flooring-Types and Features
Italian Marble
Every one of us dreams of owning a house. Owning a house starts right from financial planning to designing the minute corner of the house. We always have an idea or a vision of how our house should look.
Apart from the structure of the house, there are so many other things that make the house look more beautiful. The flooring, interior design, paint colors, and so on.
The flooring gives the house a luxurious and rich finish if selected properly. When talking of flooring, how can we forget Italian marble? Nowadays, marbles are a bit left out. But do you remember a decade back these were the ones in trend? Probably, every designer and architect knows the glory of Italian Marble.
If you are someone confused about selecting marble for your dream house or commercial project, stay tuned in.
Italian Marbles get its name from Italy. They are quarried from the rocks of Italy. Italian Marble can instantly brighten up any room. They have high luster and elegance.
Have you, wondered which Italian Marble to use?
Black Marquina Marble
Black Marquina Marble is one of the top selected Italian Marble. It is called the black beauty. The white lines on the black Marble add charm to it. The color Black can never go out of style.
Black Marquina Marble adds a touch of spice to your house. It can be used for flooring or to add glamour to the house, it can be used on the walls.
It is expensive, but it does complete justice to the price. If you love black, it would be a great choice.
Statuario Marble
The classic Grey color of the Statuario Marble, with Grey and Gold, patterned veins, is so amicable. Almost everyone loves the colour Grey, due to its magnificent look. Statuario marbles from Italy are now available in India.
The Statuario Marbles are mainly used for flooring, kitchen cabinets, or bathrooms. This will be a complete eye-catcher in the interiors. It is better to avoid the Statuario Marble on the exterior. The pattern of the veins in the Statuario marble gives a polished look to the house or the unit.
This Statuario Marble is very limitedly available because of its huge demand.
Botticino Classic Italian Marble
The marble Botticino is a beige color Italian Marble with unique brown veins. The Beige color Marble gives a classy look, perfect for outdoor flooring and wall cladding. It can be used in Living rooms, Hotel Lobby, Lounges, countertops & Bathrooms The Botticino Classic Marble is very lustrous and adds shine to the place.
Botticino Marble is one of the finest Marble. If you want to give your house a rich look, then the Beige color Marble is perfect.
This Botticino Classic Marble can be used for both residential and commercial projects.
Calacatta
Calacatta is white colored marble with gorgeous, dramatic gold and grey veining. Calacatta is considered one of the pure marbles. Due to its white color, it gives a luxurious look to the house.
Calacatta marble is one finely polished marble it gives a glossy finish. This white-colored Italian marble changes the complete aura of the space.
Carrara
Carrara Marble is blueish Grey, with soft veins all over. Carrara marbles are very subtle yet elegant. The color is not so overpowering. The Marble has a Grey background, with very light small veins and flecks in blue color.
Carrara Italian Marble, including wall panels, flooring, stairways, and countertops. The unique color of this marble always stands out.
These are some of the Italian marble, which can be used for adding charm to your space. Italian Marbles are very lustrous and soft compared to Indian marble. Add these, value-added stones to your space and see the glory they bring in.
About the Author
About the Author Hi, I am D.C. Bhandari, chairman of Bhandari Marble Group living in India, Rajasthan, Kishangarh. I love seeing the new and creative ways people use our Marble, Granite, and Natural Stone. Our customers are so creative. My favorite design style is a preppy traditional mix with modern especially pieces that can be found in a vintage or antique stone. I like to invent travel, search, and experiment with natural stone products. For more posts visit our website.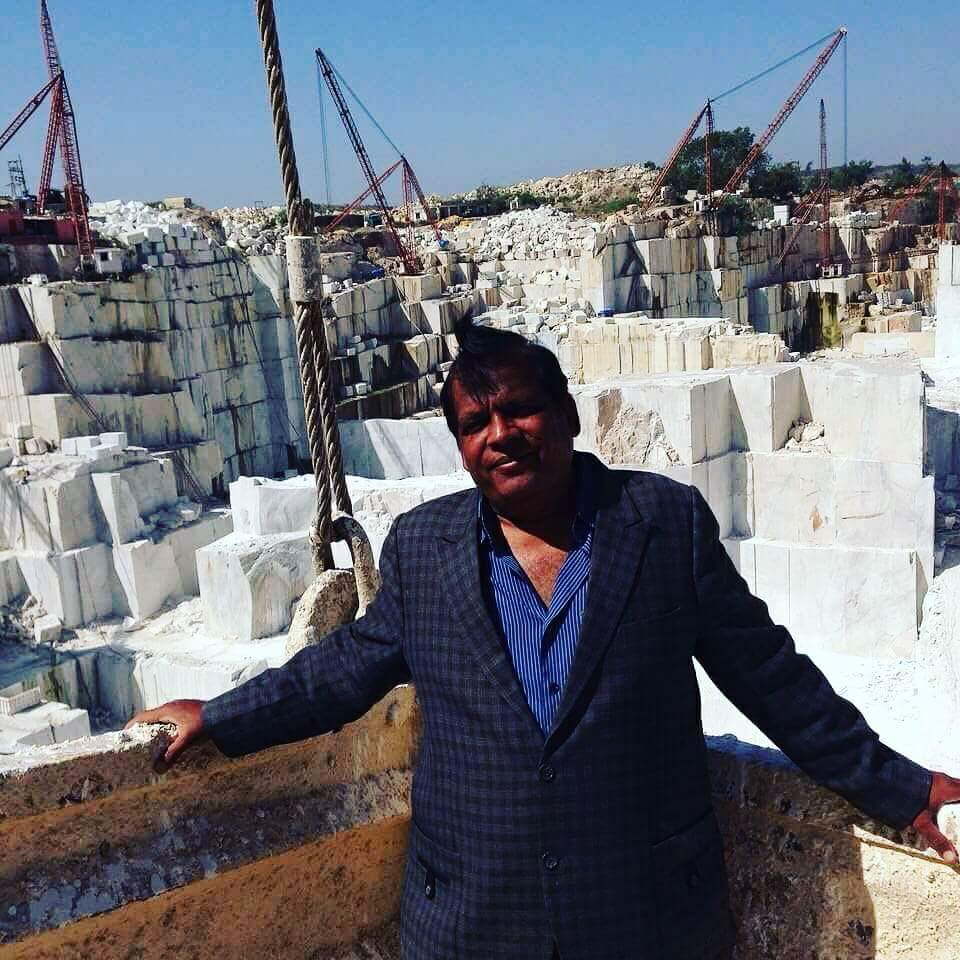 WORLD'S TOP AND INDIA'S BEST MARBLE, GRANITE, AND STONE COMPANY
ADD BY EXPERT AND EXPORT TEAM OF BHANDARI MARBLE GROUP. CONTACT US AT: +919829040013