IMPORTED MARBLE FOR FLOORING
Alluring, elegant, and captivatingly luxurious is how anyone who has experienced Imported marble will describe them. Known for adding the "extra" in extravagance, Imported marble interiors create an atmosphere and ambiance that radiate elegance and make heads turn in awe and adoration. But do you know how Imported marble made its way into some of the most lavish homes in the world?
From being heavily used by renowned Renaissance artists for their most-loved artwork to becoming a hot favorite interior element, Imported marble has come a long way! Moreover, even after having competitors from around the world, like India, Greece, Spain, Romania, and the USA, Imported marble is still a preferred choice for people who are determined to add the WOW factor to their homes.
Marble's extensive history lies in the lands of Italy, where it has been a part of Italian culture for almost 2,000 years. Italy is by far the most famous and the world's favorite country to quarry forms. Esteemed Renaissance artists like Donatello and Michelangelo used Calacatta and Statuario marble (types of IMPORTED marble) to create some of their most iconic works like Saint Mark and the Statue of David! But as time passed, people started experimenting with its use cases, and using it for interiors turned out to be the most obvious choice.
Imported marble is not only the top choice of homeowners, architects, interior designers, and decorators because of its high luster and great looks, but it is also one of the most durable elements used in architecture.
This timeless stone comes in various types with different colors and patterns. So, let's dive into the magnificent world of one of the most adored materials for architecture and interiors – IMPORTED MARBLE.
Imported Marble flooring surely brings a touch of unique outlook to your home with its distinctive shine and sophistication. They boost the overall appearance of your home further grabbing the attention of onlookers. In recent times, marble has been preferred by a lot of people from different classes owing to its durability, density, and rich glossy appeal.
About the Author
About the Author Hi, I am D.C. Bhandari, chairman of Bhandari Marble Group living in India, Rajasthan, Kishangarh. I love seeing the new and creative ways people use our Marble, Granite, and Natural Stone. Our customers are so creative. My favorite design style is a preppy traditional mix with modern especially pieces that can be found in a vintage or antique stone. I like to invent travel, search, and experiment with natural stone products. For more posts visit our website.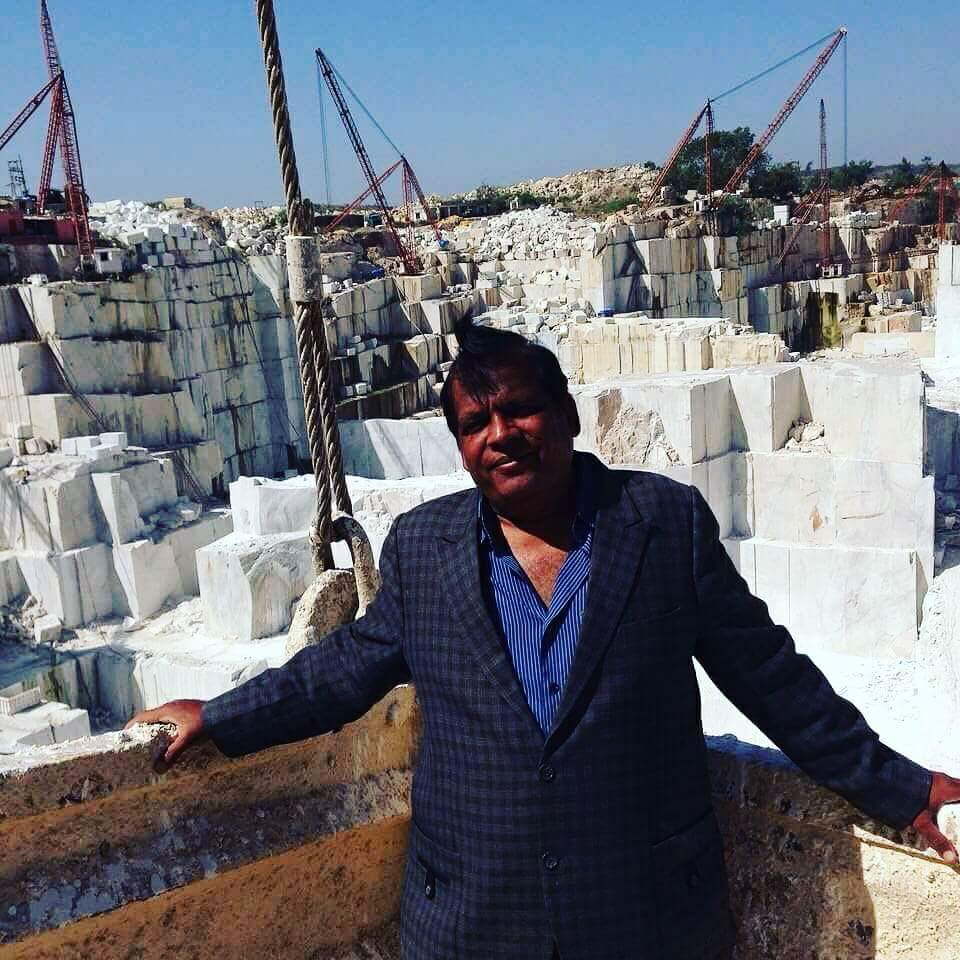 WORLD'S TOP AND INDIA'S BEST MARBLE, GRANITE, AND STONE COMPANY
ADD BY EXPERT AND EXPORT TEAM OF BHANDARI MARBLE GROUP. CONTACT US AT: +919829040013