CHOOSING THE BEST MARBLE, GRANITE, AND NATURAL STONE CURATORS WORLD BY THE BHANDARI MARBLE WORLD
Marble, Granite, and Natural Stone are one of the most beautiful and luxurious stones available at Bhandari Marble World. For so many centuries we are the topmost manufacturer and supplier of exclusive marble and granite all over the world. We have the top-most collection of Indian marble, Granite and now we are the leading supplier of Italian marble. Our exclusive product Statuario marble is the beauty of our store and now we are coming with our new store with the name of THE INFINITY BY BHANDARI MARBLE GROUP.
Marble and Granite these stones are nature's most amazing creation that attracts the millions of hearts, nowadays each and every architect suggest their clients that they should go with a natural stone instead of manmade of ceramics. It is loved by master sculptors, artisans, designers, and architects equally, making it a favored choice for their finest works, be it cathedrals, galleries, elaborate pillars, public buildings, or a luxury marble home.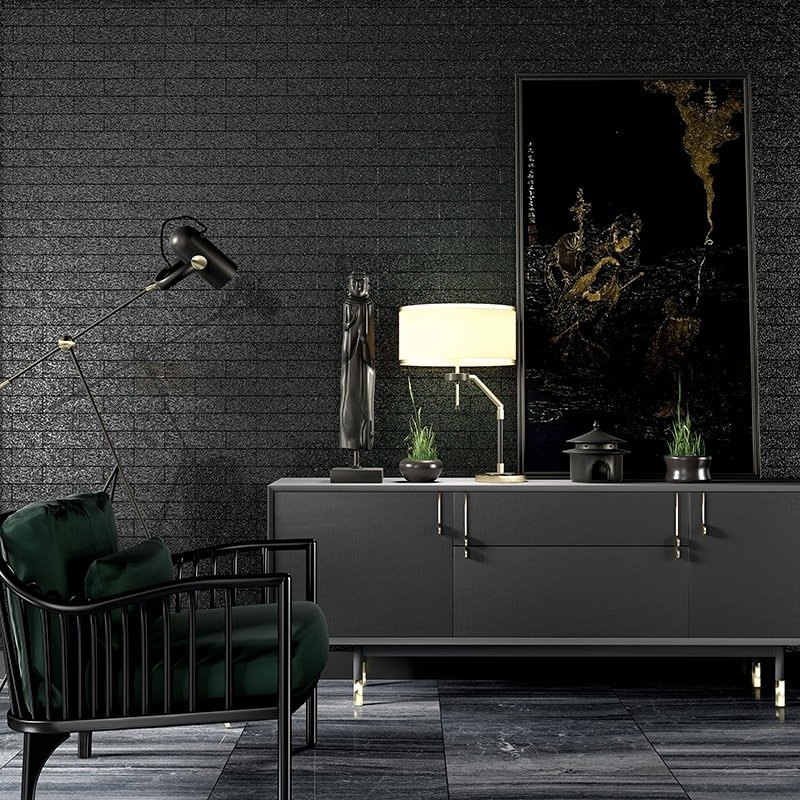 HOW TO CHOOSE THE PERFECT COMBINATION OF MARBLE & GRANITE
As we all know that we all develop our dream house once in a life and that means we invest our all savings for it, so at Bhandari Marble World we know the value of money and time and trust we suggest you choose the right marble with the right granite. You can contact us at 9784593721 for more info our executives are always ready to help. Every natural marble slab is formed through metamorphosis, but each marble piece is different from the other, making some stones highly sought after for marble interiors compared to the others. Marble & Granite have a unique color collection and each and every color is different. You can find the marble in white, black, grey, red, and brown where granite can come in multi-colors.
WHERE YOU CAN USE THE MARBLE & GRANITE
Marble & Granite has come a long way from being used only for luxurious marble flooring or Granite for kitchen countertop. Today we can envision and apply different types of marble across different areas from Marble & Granite bathrooms, kitchen countertops with Granite, highlighter walls to outdoor marble seating, fountains with white marble, wall claddings with granite, bathtubs, and more. It is home to a collective of over 10 different marble, granite, and onyx masterpieces designed to inspire, wow, and keep you talking about it forever.
NOW WE PROVIDE THE FINAL TOUCH TO OUR MARBLE & GRANITE
The finish you choose for your marble & granite plays an important role in its upkeep. While a polished marble slab may be more likely to show timely corrosion and etching, a honed finish on granite will age a lot more gracefully. The same can be said for the way the corners are finished, narrow-cut corners may be more likely to chip than a rounded-off one. We Bhandari Marble World offers different-different finishes as per your material which also suits your interior and gives an aesthetic look that.
MOST EXPRESSED MARBLE STONE AND GRANITE COMPANY IN INDIA
We Bhandari Marble World travel across land and sea to bring home rare and exotic luxury marble, granite and onyx. Personally, venturing over snow-capped peaks, through dense rainforests and endless riverbeds in a journey of immense adventure. Enduring sleepless nights and long hours to find, touch and fall hopelessly in love. That touch of color adds a whole new dimension to space, breaking up the black and white palette and tying in wood and woven accents throughout the room. It's details like this that have the power to transform a space.
CONSIDER HOW THE DIFFERENT MARBLE SLABS WILL COME TOGETHER
Every stone slab is slightly different, so it's ideal to select the exact pieces of stone that will be used for your countertops. At the same time, it's important to consider how different pieces come together. Every quarry is different, but it's possible to cut certain types of marble blocks in two different ways to achieve unique veining patterns. These days, white marble such as Calacatta and Statuario is currently in high demand. As such, some marble suppliers will call their white marble with veins Calacatta marble.
UNBEATABLE PRICING & QUALITY
Bhandari Marble World's impressive selection and affordability are great advantages when it comes to helping our customers. We import only premium quality natural stones from the most well-renowned quarries in the world. To keep our own costs low, we have cultivated positive working relationships with these quarries and consistently pass down the savings directly to our customers. Maintaining our own stone yards allows us to work faster and deliver products with a fast turnaround, further reducing labor costs.
QUALITY CONTROLLER
When it comes time to get the job done, our fabrication and installation teams have the equipment and expertise it takes to get your project cut and delivered the right way, every time. We at Bhandari Marble are known for our incredibly quick turnaround, as we understand having countertops and other mainstays installed quickly and properly is important to our customers. We value your time, and our goal is to create the best work possible and have you enjoying it as possible.
COLLECTION OF MARBLE GRANITE WITH US
Statuario White Marble
Statuario is a stone with maximum white color & grey veins. This is one of the most beautiful marble in white color. If you want to give a unique pattern on your floor then Statuario is the option. It adds brightness to your room. It is available in Random Slabs sizes of 4'0″x 9'0″, 3'6″ x 7'0″, 4'0″ x 8'0″. Statuario Marble is available in 15mm to 18 mm thickness. Where you can use: Living Room, Kitchen, Reception, Bedroom, Lobby Area. Price: Rs. 500/- to Rs. 3000/- per sqft. depends on the figure.
The marble Bottochino has a natural beige color with unique brown veins. perfect for outdoor flooring and wall cladding. This marble is quarried in Bottochino town so the name Bottochino comes from the place. Bottochino Marble is one of the finest and luxurious products. It is available in Random Slabs sizes of 3'6″ x 7'0″, 4'0″ x 8'0″, 3'0″ x 6'0″. Bottochino Marble is available in 15mm to 18 mm thickness. Where you can use: Living Room, Hotel Lobby, Lounges, Counter-tops, Bathrooms. Price: Rs. 380/- to Rs. 425/- per sqft.
Grey William Marble
Grey William is marble with full grey & whitish veins, which is imported from Italy and Turkey. It is available in Random Slabs sizes of 3'6″ x 7'0″, 4'0″ x 8'0″. Grey Williams Marble is available in 15mm to 18 mm thickness. Where you can use: The Grey Williams Marble slabs are looking cozy in Living Room, Lobby Area, Bathroom, Wall Cladding. Price: Italy Imported – Rs. 450/- per sqft. Turkey Imported –Rs. 325/- Per sqft.
Royal Diana is beige color marble with a thin & thick brown veins pattern. This is one of the most popular Italian marble floorings in India. This pattern is also available in tile form with a size of 800mm x 1200mm by Kajaria with the name of Royal Dyna. It is available in Random Slabs sizes of 3'6″ x 7'0″, 4'0″ x 8'0″, 3'0″ x 6'0″. Royal Diana Marble is available in 15mm to 18 mm thickness. Where you can use: Living room, Bathroom, Bedroom, Entrance area. Price: Rs. 275/- per sqft.
Rosso Verona Marble
The Rosso Verona marble is a red stone with unique brown veins. This rock is perfect for indoor flooring. Rosso Verona is an Italian Marble with red color, which is imported from Italy and also called Verona Red Marble. It is available in Random Slabs size of 3'6″ x 7'0″, 4'0″ x 8'0″. Rosso Verona Marble is available in 15mm to 18 mm thickness. Where you can use: The Rosso Verona marble slabs are looking elegant in the Bathroom, Lift Area, Reception Area, Wall Cladding.
COLLECTION OF GRANITE WITH US
White Granite
White granite kitchen countertops embody refinement and elegance. Color-wise they offer the most compatibility and look stylish on top of almost any kitchen cupboard color. While it's impossible to purchase "pure" white slabs, their flecks and irregular markings add to their unique character. They come in various shades, making it easy to find a stone that suits your design preferences.
Black Granite
Black provides a bold and dramatic touch to any kitchen. Granite countertops with flecks of gold or white veins are genuinely eye-catching in comparison to classic, all-white countertops. From dark Nordic Black granite to glittering Black Galaxy granite that mimics gazing up at the stars, here are our most popular granite countertops in black.
Blue Granite
Blue granite kitchen countertops provide a sense of calm in exterior spaces. Often compared to the ocean, their swirling patterns evoke dynamic movement on kitchen surfaces and add tranquility to bathrooms. Their color intensity and patterns range from deeply saturated blues and strong veins to lighter and more muted tones, depending on what look you're after.
Gold Granite
Statement gold home accessories and accents remain trendy this season. Gold granite colors complement both white and moodier kitchens, especially those kitchen cupboards of the black and dark green variety. Gold granite is a top choice for those who like warmer tones like cream, yellow and brown.
ADDED BY EXPERT TEAM OF BHANDARI MARBLE WORLD: 9784593721