MARBLE IN BANARAS
Banaras is a city in the northern Indian state of Uttar Pradesh dating to the 11th century B.C. Regarded as the spiritual capital of India, the city draws Hindu pilgrims who bathe in the Ganges River's sacred waters and perform funeral rites. Along the city's winding streets are some 2,000 temples, including Kashi Vishwanath, the "Golden Temple," dedicated to the Hindu god Shiva.
Marble is timeless and is one of the most popular options that come to mind when looking for home decor ideas. It is widely used in some of the world's most iconic monuments, and in offices and homes for that refined look. One of the most important benefits of marble is that it looks stunning while being highly durable at the same time. It's also extremely versatile and has many applications in every room in the house. From marble walls and marble floors to marble wall cladding, kitchen backsplashes, and accent wall panels, it makes for a chic addition to any space.
The right cut and quality of marble are essential. We at Bhandari Marble World marble that's handpicked from 31 countries and 167 quarries across the world. Each slab is cut and polished by generations of Italian craftsmen to the world standard of 20mm thickness.
As a bedroom highlight:
Get that stunning boutique hotel look with marble walls in your bedroom. A polished marble wall creates a soothing effect and transforms your bedroom into a cozy and chic space.
As a living room accent:
An accent wall creates a focal highlight point for your living room without having to make any significant changes to your decor. This is where you can add personality and depth to the space by choosing marble that complements or matches your overall color scheme. Different types of marble can give you luxe finishes, from veins, grooves, flutes, and more to further enhance the beauty of your selected marble walls.
In the bathroom:
Instead of artificial marble tiles, you can select a natural stone like exotic granite or quartzite to add a luxe look to your bathroom and also make it look bright and spacious. We recommend our stunning range of whites from the Italian marble collection that includes Carrara, Laas Authentico, and Statuario. Or you can also choose from 33 exotic colors. When it comes to applications, you may pick a marble accent like a marble sink, marble countertop, or marble bathtub.
In the kitchen:
Vertical applications like a marble backsplash are an excellent way to showcase the gorgeous veins and swirls of the marble. If you have a kitchen island, a marble countertop will add elegance to the kitchen overall. Regular care and maintenance will ensure that your kitchen marble surfaces stay protected and last long.
About the Author
About the Author Hi, I am D.C. Bhandari, chairman of Bhandari Marble Group living in India, Rajasthan, Kishangarh. I love seeing the new and creative ways people use our Marble, Granite, and Natural Stone. Our customers are so creative. My favorite design style is a preppy traditional mix with modern especially pieces that can be found in a vintage or antique stone. I like to invent travel, search, and experiment with natural stone products. For more posts visit our website.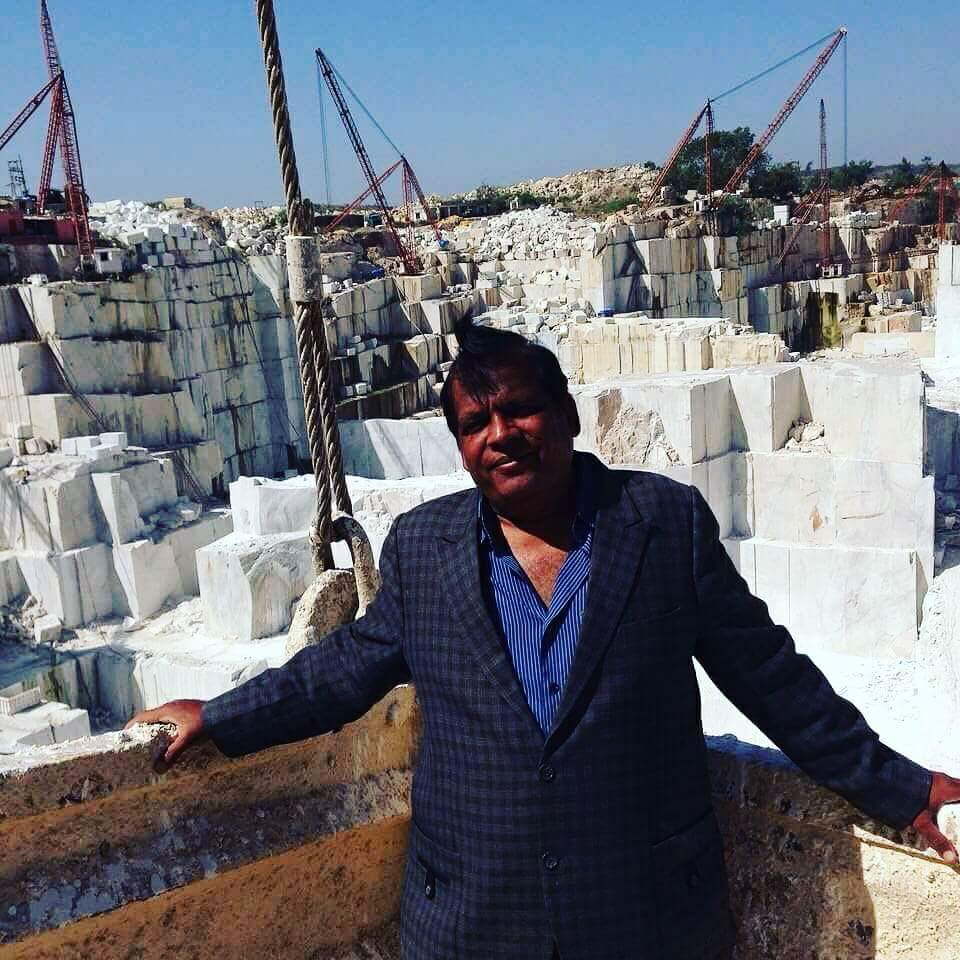 WORLD'S TOP AND INDIA'S BEST MARBLE, GRANITE, AND STONE COMPANY
ADD BY EXPERT AND EXPORT TEAM OF BHANDARI MARBLE GROUP. CONTACT US AT: +919829040013