Having a space to call home is something we all dream about. A lot goes into making that dream a reality but personalizing your home to make it truly yours is the real struggle. Dull and mellow color tones are no longer in fashion, nor are the scattered mix of bright shades on accent walls. If you want to spruce up your home, stone cladding might be the answer you are looking for.
Statement walls are the newest trend in town. There is nothing like personalized wall tones to add character to your home. Stone-clad walls effortlessly add a rustic appeal to homes along with an element of sophistication. Using stones to accentuate your walls also comes with the advantage of choice.
There are plenty of natural and artificial stones you can choose from, which can be fixed in different ways. So you are free to customize the appearance of your home and won't be stuck with a fad that may soon run out of style.
Stone Cladding in Interior Design
As the name suggests, stone cladding involves attaching an outer surface of either natural or artificial material to the concrete layer of a wall. Stone cladding is now favored over other design works because of the durability, strength, and aesthetic appeal it brings. Slatestone, limestone, sand, and stone are among the most common types of stones used for wall cladding. Depending on the preferred look and style, different methods are used to apply stones to the wall.
There are several benefits of stone cladding as opposed to using wallpapers and wall painting. Natural stones are more durable and offer added protection from heat and moisture. Stone fixtures last longer, are sustainable, and are easier to maintain.
Sophisticated White Look
A plain white stone wall is now the popular choice for adding elegance to homes. If you despise the dull and plain feel of white-painted walls, go for a white stone-clad wall. It will set a subtle and serene tone in the room without bringing down its vibrancy.
Stone Wall Cladding for Contrast
Gone are the days when we had to rely on colors alone to bring contrast. It is now possible to achieve the contrasting effect using different materials, including stones. You can use stones with different textures or shades to make the space pop without spending a fortune on it.
About the Author
About the Author Hi, I am D.C. Bhandari, chairman of Bhandari Marble Group living in India, Rajasthan, Kishangarh. I love seeing the new and creative ways people use our Marble, Granite, and Natural Stone. Our customers are so creative. My favorite design style is a preppy traditional mix with modern especially pieces that can be found in a vintage or antique stone. I like to invent travel, search, and experiment with natural stone products. For more posts visit our website.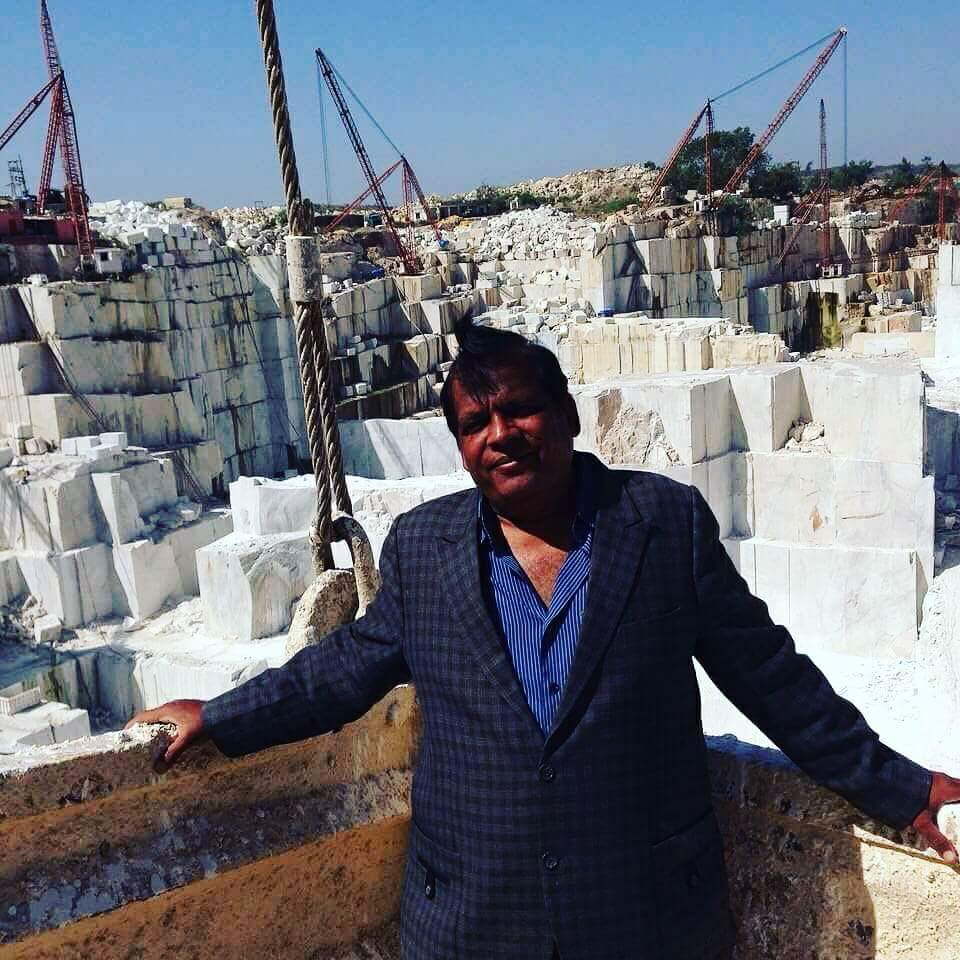 WORLD'S TOP AND INDIA'S BEST MARBLE, GRANITE, AND STONE COMPANY
ADD BY EXPERT AND EXPORT TEAM OF BHANDARI MARBLE GROUP. CONTACT US AT: +919829040013