Marble-Stone-Tiles-Luxury-Interiors-Exteriors-Classy-Features
This is why so many companies spend millions researching interior design and the psychology behind it. They want to nail down the feeling they want to give off and accurately give off that feeling with the stones they use and the colors they choose. That backsplash tile is not there for no reason!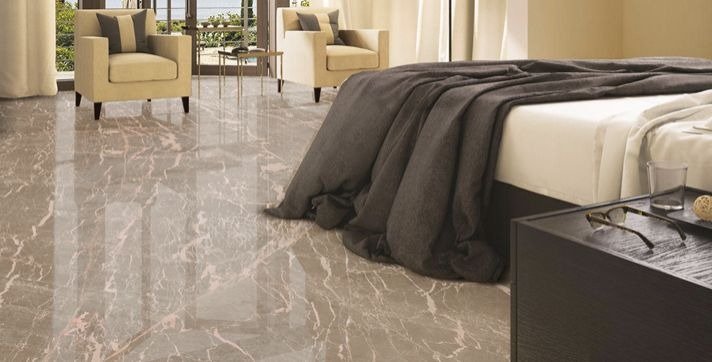 However, Natural Stone itself is beautiful for more domestic purposes, too. Natural Stone is tough but modest grain, consisting of varied colors and patterns, an aura of strength and eternal durability, ranging from shimmering luxe to rough-hewn rusticity. This makes it stand out among other flooring materials.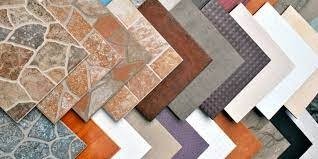 Not sure what kind of tile you should select for your project? Here are some things to consider…
TYPES OF STONE TILES
Marble
Marble is one of the more popular natural stone tile choices, mainly because it's beautiful and timeless. The whirling patterns and nuances of marble make it so distinctive. It requires some specific maintenance and must be sealed regularly, but the classic, luxurious look of marble makes it a natural choice.
Granite
Granite on the other hand, is a popular tile choice because it's exceptionally durable in addition to being attractive. Granite is actually the second hardest substance on earth, next to diamonds. It's very easy to clean, plus it can be used just about anywhere. Flamed or honed surfaces offer a distinctive look that also offers added resistance to stains, scratches, and other wear and tear.
Limestone
Limestone consists of calcium carbonate formed at the bottom of shallow lakes and seas that has been compacted over time. The primary source of calcite in limestones is marine organisms although other sources do occur. The presence of these organisms means that the stone often has fossil inclusions that form an attractive feature when the stone is polished or honed. It can be categorized as either soft or hard limestone. Various colours can be found as a result of the presence of different minerals in the limestone.
Slate
Slate is a fine-grained metamorphic rock that is formed when sedimentary rock such as shale is subject to high pressure. Slate is strong and has very good weather resistance as well as low water absorption, meaning that it withstands freezing temperatures well. It is easy to split into sheets and is a common roof covering. Internally its most frequent uses are as floor tiles, hearths and kitchen worktops.
Sandstone
Sandstone is composed of quartz particles that have eroded from other rocks, commonly granite, and cohered together with natural cement minerals in ground water before being compacted. The stone's colour depends on the colour of the sand but tends to warm reds, yellows and oranges. It is often used for building and paving materials and other outdoor uses.
Quartzite
Quartzite is known for how hard it is. I have always told people that if you wanted something that will probably last forever in an area that sees many usages- go for quartzite. This stone does not lose its color or shape and will hold up to most abuse. It also sparkles in the light since the heat activates its crystals.
ADVANTANGES OF USING NATURAL STONE TILES
One of the advantages of using natural stone tiles is their resistance to stains and moisture, but that doesn't happen automatically. And even the most durable tiles depend on the grout that holds them together, so the best way to keep your bathroom looking great is with a little care and maintenance.
First, it's important to have a good sealer. Any stone is somewhat porous, which can allow a variety of liquids to work their way in and leave unsightly stains. That can be fixed by applying a coat of protective sealer that fills in the pores and leaves your natural stone tiles ready for whatever you throw at them. Look at the stone in person. A reputable distributor should let the user pull a tile from each box, as we show in the photos above, to see the range of variation. This is especially important when selecting marble tiles. If the variation is not acceptable, the homeowner should look at another material.
Fall in love with magnificent marble
Another luxury tile material that never seems to go out of style is marble – and with exceptional versatility, it can be used in any room of the house. As we discussed above, marble-effect tiles offer the ideal solution for kitchen designs and can be used in isolation for both splash backs and floors. However, for a quintessentially lavish finish, why not go for an all-marble ensemble?
Whether you go for contrasts with dark floors and pale marble-look walls or use similar hues with different shapes to add interest, marble-effect tiles are incredibly versatile. They deliver a timeless elegance that will elevate your bathroom from bland to beautiful in no time.
One of the huge benefits of marble-look tiles is that they lend themselves to an assortment of luxury interior design styles, from classic to contemporary. For a traditional look in living rooms, hallways and even bedrooms, pair large format marble-effect tiles with dark wood and brass accents. On the other hand, opt for a modern twist by using funky hexagon marble tiles with contemporary furniture, clean lines and vibrant pops of colour to bring your space into the 21st century.
So let us today talk about the most popular stones used in offices and homes worldwide. We will also be taking a deep dive into each stone's properties, uses, and the many ways they are creatively being used.
By D.C. Bhandari
16 October 2021
ADDED BY EXPERT TEAM OF BHANDARI MARBLE WORLD…9784593721