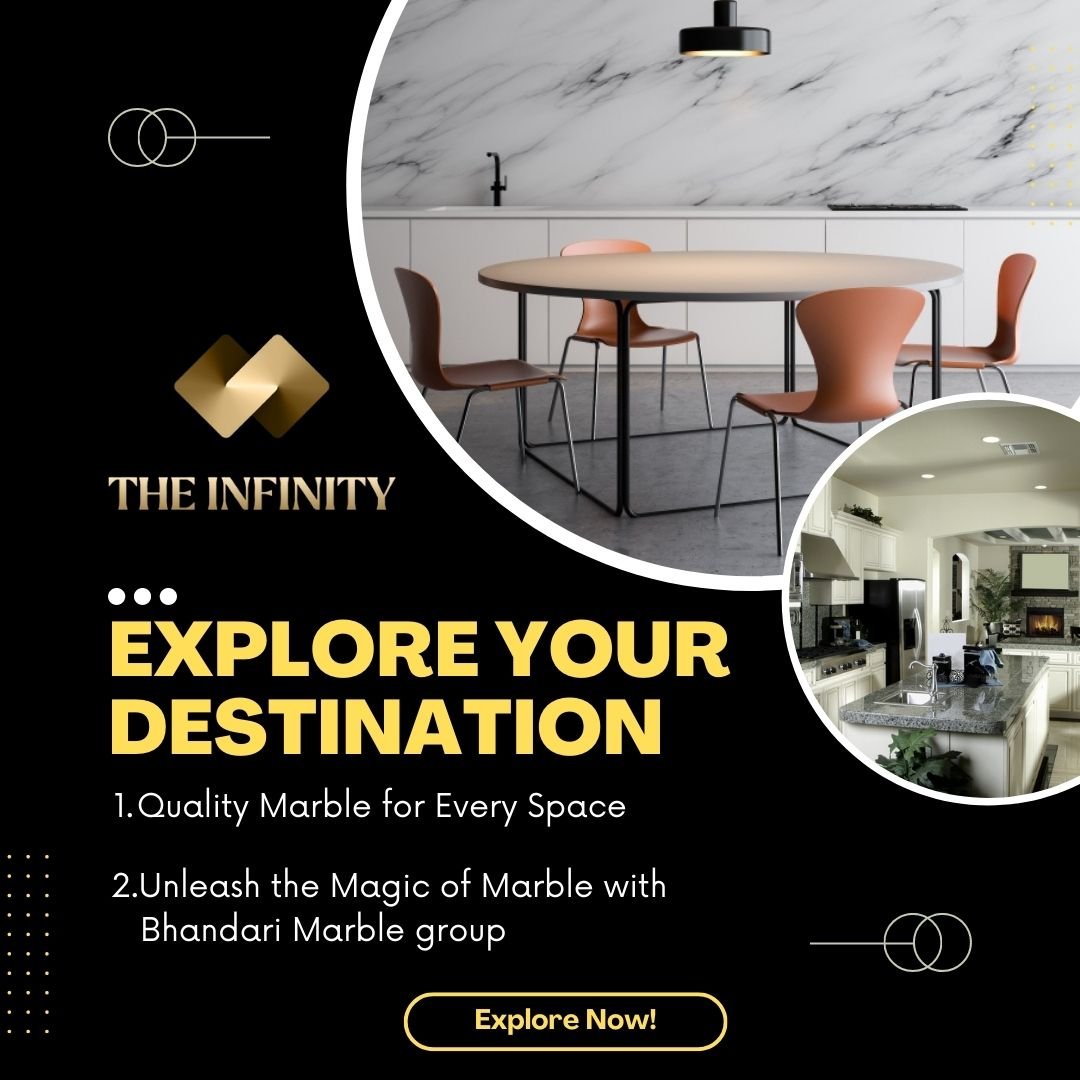 Elevate Your Home with Exquisite Italian Marble Collections
Welcome to The Infinity Luxurious Imported Marble, where we believe that your home should not only look like a high-standard residence but also feel like one. With our exclusive collection of Italian marble, we offer unique designs that will elevate your space to new levels of sophistication and elegance.
At The Infinity, we take pride in constantly updating our Italian marble collection to ensure that your home remains exclusive. Our range includes prestigious marble varieties such as Italian Statuario Marble, Carrara Marble, Calcutta Marble, Makya Vakya Marble, Pawnanzo Marble, Venetino Marble, Arbescato Marble, and White Italian Marble. Each marble type possesses its own distinct beauty, featuring intricate veining patterns and luxurious finishes.
Italian marble is renowned worldwide for its exceptional quality and timeless appeal. By incorporating Italian marble into your home, you create an atmosphere of luxury and refinement. Whether you desire a stunning marble flooring, an exquisite marble countertop, or elegant marble accents, our collection offers a diverse range of options to suit your style and preferences.
At The Infinity Luxurious Imported Marble, we understand the importance of exclusivity. That's why we continually add unique designs to our Italian marble collection. Our goal is to provide you with the opportunity to create a home that reflects your individuality and sets you apart from the rest.
At The Infinity, we are committed to providing exceptional customer service. Our knowledgeable staff is dedicated to assisting you throughout the process, from selecting the right Statuario Marble to ensuring a seamless installation. We understand the importance of delivering on our promises, which is why we strive to exceed your expectations in every aspect of our service.
Visit our showroom to witness the breathtaking beauty of Statuario Marble firsthand. Our experts will guide you through our collection, helping you choose the perfect marble that aligns with your design vision and project requirements. If you're unable to visit us, we offer virtual consultations and can provide samples to assist you in visualizing your project.
Choose The Infinity by Bhandari Marble Group as your trusted destination for Statuario Marble. Let us help you create spaces that exude timeless elegance and sophistication. Contact us today to explore our exquisite collection and embark on a journey of transforming your project with the captivating allure of Statuario Marble.
In today's world, where health and well-being have become paramount, choosing hygienic flooring options is essential. Imported marble offers a naturally smooth and non-porous surface that is easy to clean and maintain, reducing the risk of bacteria and allergen accumulation. Our imported marble flooring not only adds a touch of luxury to your space but also contributes to a healthier and cleaner environment for you and your loved ones.
At The Infinity Luxurious Imported Marble, we are committed to sustainability and environmental responsibility. Our imported marble is a natural, eco-friendly choice that minimizes the use of synthetic materials and reduces the carbon footprint associated with manufacturing processes. We prioritize working with suppliers who adhere to ethical and sustainable practices, ensuring that our imported marble is responsibly sourced.
At The Infinity Luxurious Imported Marble, we go above and beyond to ensure that every detail of our Italian marble collection is carefully curated. We understand the importance of creating a home that not only looks visually stunning but also evokes a sense of opulence and sophistication. Our commitment to excellence extends beyond the aesthetics, as we prioritize quality, durability, and sustainability in all our marble selections.