STONE MANUFACTURERS, SUPPLIERS, AND EXPORTERS- RED GRANITE, RED SANDSTONE, FANTASY BROWN MARBLE, BLACK GRANITE BY BHANDARI MARBLE GROUP INDIA
RED GRANITE
The Most Sought-after Granite Stone in India. Indian red granite stone is one of the most sought-after and saleable colors for kitchen tops, headstones, wall stones, and vanity tops. India is famous for its red granite production and quarries.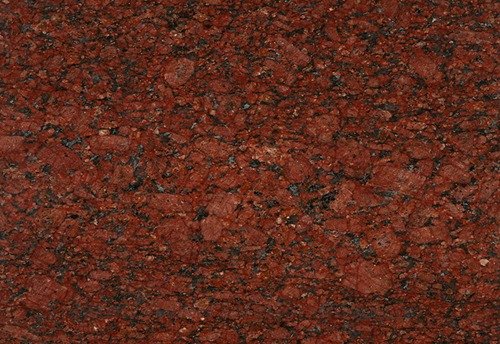 RED SANDSTONE
Red sandstones like this are found in several parts of England. They are made of small, rounded sand grains, and frequently show slanting beds (cross-bedding), like the ones in the photograph below. The wind-blown dunes in deserts like the modern Sahara have rounded grains and large-scale cross-bedding just like this.
FANTASY BROWN MARBLE
If you've been shopping around for a new stone countertop material for your kitchen or bath, you may have come across Fantasy Brown. And you've also likely encountered the raging debate over what kind of stone it is and how it should be treated. Don't worry about the Fantasy Brown debate and the mind-boggling assertions by some that it's as fussy as marble and others that it's as rugged as quartzite. Fantasy Brown falls in a unique – and rather confusing – category, but it's a durable stone that is most certainly worth the price per square foot.
COLLECTION OF FANTASY BROWN MARBLE
One of the most popular natural stone surfaces for kitchen countertops in the US, Fantasy Brown is also among the most misrepresented. It gets lumped into so many different categories that it can become frustrating to understand, especially for those who like to do their research before spending thousands of dollars on a slab of stone. To give a little perspective on the confusion around Fantasy Brown, here is a sampling of the labels we came across from different sellers after a quick Google search: quartzite, marble, serpentine, dolomite, granite, somewhere between marble and granite, dolomitic marble, soft quartzite. Confused? Now you know why.
Here's how stone durability typically stacks up. Quartzite is usually the hardest, most durable stone, followed by granite and then the elegant, but somewhat fussy marble. Quartzite is a sedimentary stone made up of mostly quartz. As it gets compressed deep beneath the surface of the earth, all the quartz particles fuse together to become extremely rugged quartzite. Marble is also sedimentary rock, formed from limestone, which when compressed by heat and pressure becomes calcite.
BLACK GRANITE STONE
Granite is an igneous stone, formed from molten rock, which is also typically quartz. Different minerals present at the time granite is formed account for the large variety of granite available around the world. In the construction industry, black rocks that share the hardness and strength of granitic rocks are known as black granite. In geological terms, black granite might be gabbro, diabase, basalt, diorite, norite, or anorthosite.
WHITE GRANITE STONE PRICE
The price of Granite stone is starting with rupees 55rs/sqft, in this price, the thickness will be regular or standard we can say 15MM+- and the above price is 250rs/sqft as per quality and quantity. The Price of the material also varied as per the thickness and quality of the material.
IMAGES OF WHITE GRANITE STONE
GRANITE STONE COLORS
Granite stone available in more than 150 colors. Like Black, White, Blue, Pink, Green, Brown and so on as per client requirements and budget material is available.
White Color Granite
Although granite comes in different colors and out of all of them white color is the major color that is used everywhere whether it is flooring, stairs, or kitchen countertops. In white color, there are hues verities available in India. Some of the good collections of white granite are P White, S White, C White, Colonial White, Kashmir White, Alaska White, Alps White, Andino White, New River White, Moon White, White Valley, and so on.
Green Color Granite
The second option of granite is green color granite. An earthy green shade granite with overtones of Gray & brown looks beautiful in the kitchen. Green granite looks amazing when it's polished and pairs well with painted cabinets as well as bronze, copper, and satin nickel hardware. Some of the good collections of green granite are Surf Green Granite, Kuppam Green Granite, Green Valley Granite, Hassan Green Granite, Nosra Green Granite, and Verde Marina Granite also there.
Brown Color Granite
Brown granite is a frequent choice among my clients for its rich tones and neutral color. Some of these granites have streaks or speckles of black minerals surrounded by a brown background, while others feature highlights of silver, white, or translucent quartz. From light tan granite to dark burgundy-brown granite, this collection includes them all. Collection of brown color is Tan Brown Marble, Antique Brown Granite, Autumn Brown Granite, Coffee Brown Granite, Baltic Brown Granite, Desert Brown Granite, and so on.
Black Color Granite
Black color the exotic collections come in granite. It is easy to indulge your home with black granite. For decades now black granite has been synonymous with luxury in both residential and commercial use
GREEN GRANITE STONE PRICES
Green Granite stone price starts from 75rs/sqft and above, in this range material available like Hassan Green, Kuppam Green and so on. Prices are varying as per the thickness and sizes of the slabs.
GRANITE EXPORTS FROM INDIA
Granite is an integral component required for construction that leads to it being traded all around the world. The export of granite from India has picked up significantly in recent years due to its superior quality and strength. Indian granite export data shows that over 145 countries in the world actively import Indian granite. Hence, it is plain to see that exporting granite from India is a viable and lucrative business option. However, there are certain rules and regulations that business owners involved in the granite export business need to keep in mind. Let us now take a deeper look at how to export granite from India the right way.
GRANITE STONE PRICE IN JAIPUR
Granite stone price in Jaipur will be around 55rs/sqft and above
BLACK GRANITE MANUFACTURER
Bhandari Marble World is the biggest manufacturer in India, we have owned a quarry of Black Granite. For more, you can contact us on 9784593721
ADDED BY EXPERT TEAM OF BHANDARI MARBLE WORLD