ALL ABOUT GRANITE
If you are looking for a complete package that contains reliability, versatility, and beauty; granite offers you a wide range of granite colors.
Specifically, granite is the most versatile natural stone that will surely meet your desire for a perfect home.
What is Granite?
Granite stone products are quarried from India. Granite is a coarse-grained dark-colored slab with a leathered finish. This natural stone has all the properties that make it worth investing in.
The stone overall gives a modern look to the kitchen as it easily blends with wooden cabinets that are usually preferred by most homeowners.
This natural stone looks perfect with gloss and leather polish. You should go for it if you want a lustrous countertop in your kitchen and bathroom vanities.
granite suppliers recommend coffee brown granite for both residential and commercial construction projects which mainly include flooring, walls, and countertops.
This indicates the versatility of this natural stone. There are some other pros of this granite along with cons that need to be acknowledged by the users in the granite buying process.
Pros and Cons of Granite
Pros
Beauty and Elegance
granite is a beautiful stone. It adds beauty to the place it is installed.
Specifically, it looks amazing in kitchen countertops and bathroom vanities. The elegance of the stone is the main element people are attracted towards it.
Versatile
This natural stone is known for its versatility. You can easily match it up with any color and design of furniture.
It beautifully pairs with large wooden frames people use as home décor items.
Durable
It is durable granite. You will happy to know that coffee brown granite is a complete package with both beauty and durability.
It is a hard rock and can withstand varying temperatures and climatic conditions in both indoor and outdoor settings.
Easy Cleaning
The cleaning of the surface is very easy. You can wipe the stains and dirt by using soft fabric and normal soapy water.
However regular cleaning is a must for long-term results.
What Does Granite Work Well With?
As you all know  granite is a versatile stone. It has this unique property of getting adjusted to any design element.
It becomes a style statement and gives a luxurious feel. Some of the ideas that work well with granite include:
Wooden Cabinets
The unique color and texture of coffee brown granite look perfect with wooden cabinets.
You will get a look of a perfect kitchen with granite countertop pair with beautiful wooden cabinets. It enhances the beauty and elegance of the space.
Fireplace Surrounds
This natural stone blends well around the fireplace area. You will feel warm and cozy while sitting there with a mug of coffee.
This would be a perfect winter evening everyone desires.
Bathroom Vanity
This shade of granite is suitable to be used in bathroom vanities where you can place an oval vessel basin with wooden underneath while having the relevant thickness of granite stone.
You can also place beautiful mirror decorations around it to create a perfect look.
About the Author
About the Author Hi, I am D.C. Bhandari, chairman of Bhandari Marble Group living in India, Rajasthan, Kishangarh. I love seeing the new and creative ways people use our Marble, Granite, and Natural Stone. Our customers are so creative. My favorite design style is a preppy traditional mix with modern especially pieces that can be found in a vintage or antique stone. I like to invent travel, search, and experiment with natural stone products. For more posts visit our website.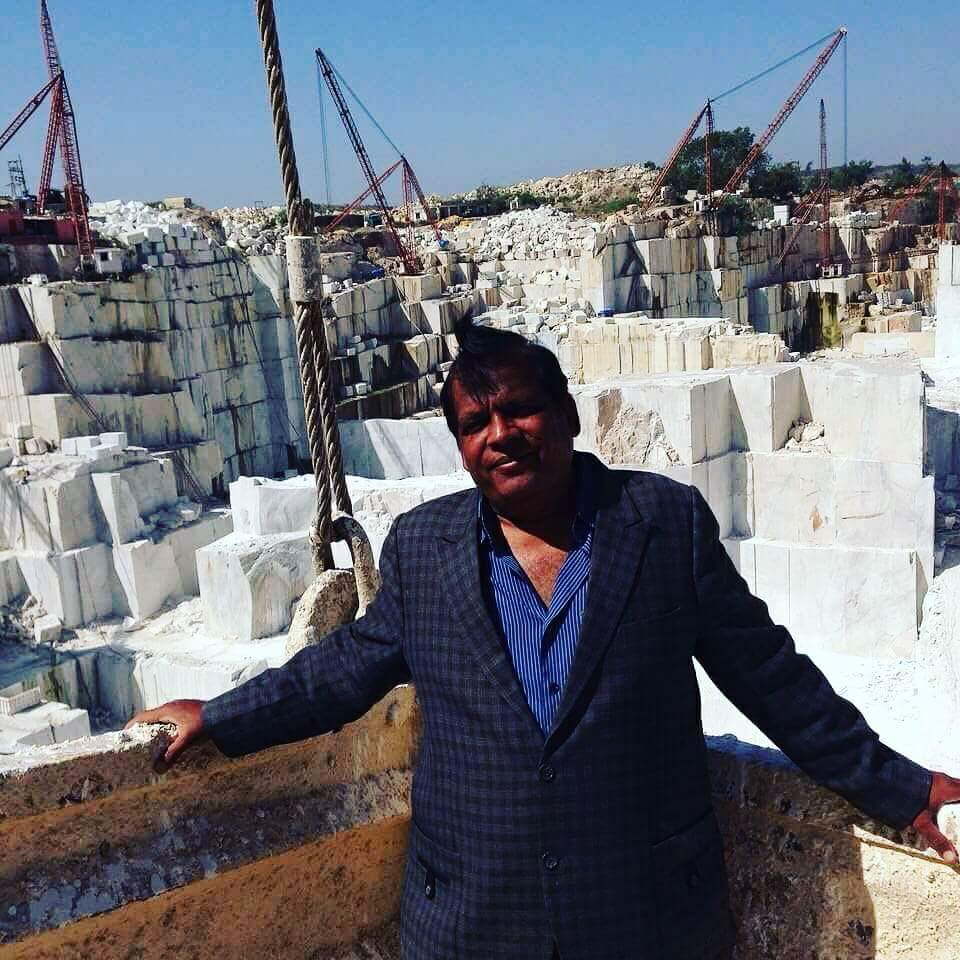 WORLD'S TOP AND INDIA'S BEST MARBLE, GRANITE, AND STONE COMPANY
ADD BY EXPERT AND EXPORT TEAM OF BHANDARI MARBLE GROUP. CONTACT US AT: +919829040013