Black Granite- The Beauty And Versatility Of This Stone
The appeal of Black Granite is universal, as it's an attractive type of granite with a uniform dark color. Its extreme durability and robustness make this stone extremely long-lasting. It is available in both lighter colors and textures, as well as pure black. Its glossiness highlights the stone's natural patterns, which are only heightened by its high resistance to abrasions or scratches.
The stone has a polished, shiny appearance with a classic look that works fantastic in outdoor settings like the yard or patio. It has a medium to high gloss level and texture which makes it excellent for interior applications like kitchens, living rooms, restrooms, hotel lobbies, and storefronts. This blog will explain different aspects of black granite and how it can be incorporated into various residential and commercial applications.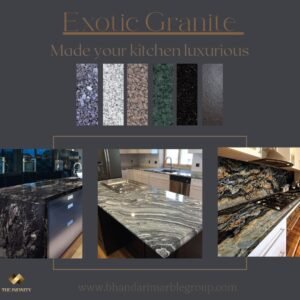 Why Is Black Granite A Great Choice For Your Interior?
It is a fantastic choice for your home decor or exterior because of its range of patterns and swirls that are not as much in other natural stones.
It is one of the most sought-after colors when it comes to using it for home décor. The main reason for its popularity is its ability to bring elegance and simplicity into any space and maintain a touch of character and style.
Top Varieties Of Black Granite Available:
Absolute Black
The stone's high density, consistent black texture, and modest design may bring a sense of refinement and elegance to any room. Absolute black granite can be widely used for different commercial and residential purposes, including flooring, wall coverings, kitchen countertops, cabinet tops, monuments, and gravestones, due to its elevated sturdiness and capacity to take an extremely fine polish.
Black Galaxy
Black galaxy granite is a high-end granite with exceptional natural beauty, grace, and sophistication. This high-quality material is highly durable and makes an ideal stone for a variety of uses, including flooring, wall tiles, and countertops. This stone has a dark-coloured background with a few golden and white flecks in it. It is extremely durable and an ideal stone for flooring, wall tiles, and countertops.
Black Pearl
With its unique appearance, the black pearl is a perfect showpiece for any home. Its unique pattern of silver metallic tiny flakes spread over its black backdrop makes it highly attractive. It has high hardness and resistance to weathering which makes it suitable for monuments and sculptures. It's perfect for interiors because of its low water uptake, exceptional hardness, and high tensile strength.
Mist Black
This granite stone is quite popular for its ability to take a fine matte finish. It has a deep black base color dark-colored and some subtle patches and speckles of green over that, which gives it an amazing look. When it comes to interior design, black is alachlor one color that will never go out of trend. With the same philosophy, we have crafted this new granite stone for you all. This Mist Black is highly demanded and can complement lighter or darker interiors. The colors are so natural and blend beautifully with any other color combinations.
Spice Black
Spice Black Granite is a popular choice of granite for interior and exterior commercial projects. It is known for its beauty, durability, and its impressive appearance. If you want to add elegance to your home or office, this stone can help you achieve that goal. Spice Black is available in a wide range of finishes that includes Honed, Polished, Tumbled, and Sandblasted.
Black Forest
Black Forest Granite is a popular granite with an appealing blend of black and white colors with irregular veining running through it. The beauty of this stone creates a natural contrast against any color it is installed in, which makes it one of the most versatile stones available today. If you are looking for the best granite for a kitchen countertop, flooring, bartop, or wall covering, look no further than Black Forest Granite.
Bengal Black
A popular choice for homeowners, Bengal Black granite is a sparkling black stone that has a slight white grain pattern and is polished to a high shine. The fine-grain texture of this natural stone makes it very easy to clean and maintain. This stone is not only perfect for the kitchen, but it can also be used as patio granite tiles, granite countertops, flooring, and a fireplace.
Get Premium Quality Of Black Granite From Bhandari Marble World
Bhandari Marble World is a one-stop destination for all your natural stone needs. We have a wide range of slabs and tiles that includes granite, marble, sandstone, slate, limestone, quartzite, and travertine. Our stones can be used in both residential and commercial applications such as flooring, wall cladding, countertops, and more. Our processing unit is one of the most modern facilities in Asia with cutting-edge technology to match international standards. We offer our customers and global markets the finest quality natural stones available in the world today.
About the Author
About the Author Hi, I am D.C. Bhandari, chairman of Bhandari Marble Group living in India, Rajasthan, Kishangarh. I love seeing the new and creative ways people use our Marble, Granite, and Natural Stone. Our customers are so creative. My favorite design style is a preppy traditional mix with modern especially pieces that can be found in a vintage or antique stone. I like to invent travel, search, and experiment with natural stone products. For more posts visit our website.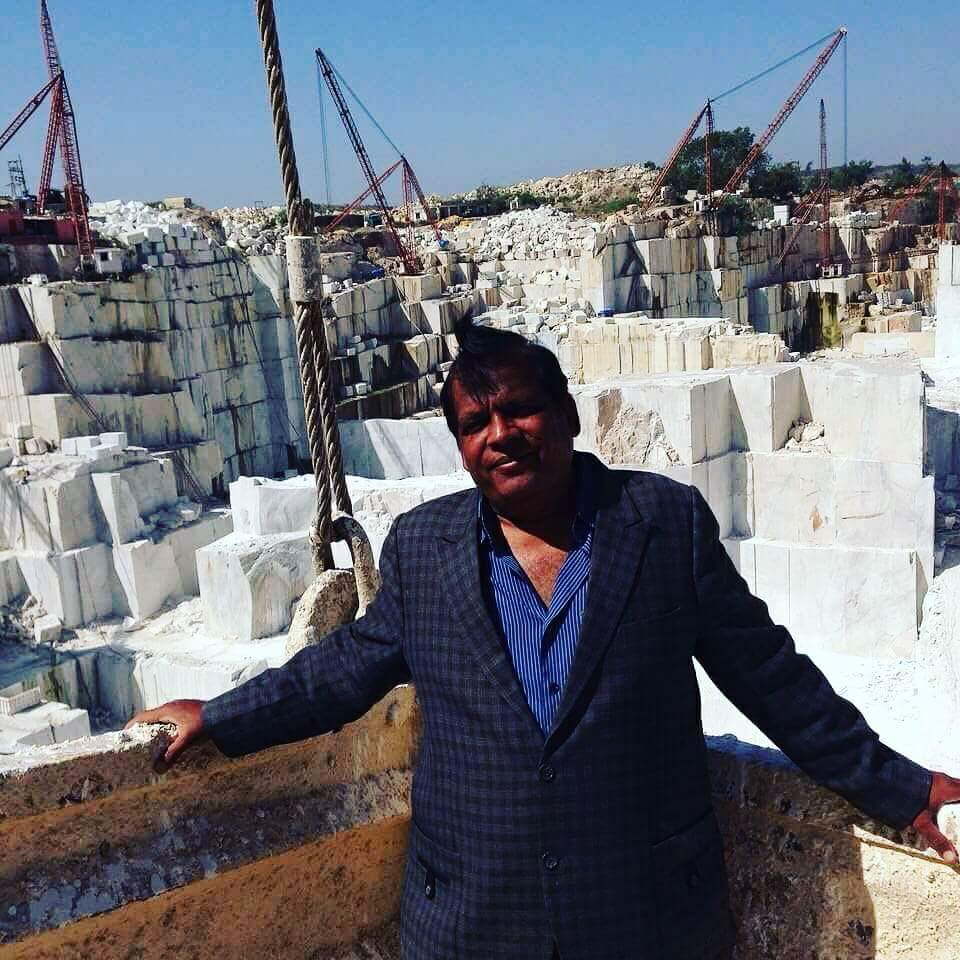 WORLD'S TOP AND INDIA'S BEST MARBLE, GRANITE, AND STONE COMPANY
ADD BY EXPERT AND EXPORT TEAM OF BHANDARI MARBLE GROUP. CONTACT US AT: +919829040013