ALL LUXURIOUS MARBLE UNDER ONE ROOF THE INFINITY LUXURIOUS IMPORTED MARBLE BY BHANDARI MARBLE GROUP INDIA 🇮🇳
The most precious and expensive marbles, granites, and natural stones in the world
Statuario, Calacatta, and Carrara white marble are the most precious and appreciated Italian marbles, above all for prestigious projects and extremely refined
Get an array of imported marble under, under-one-roof.
Get an array of imported marble under, under-one-roof. Create lavish spaces, drenched in luxury and class using our exclusive marble collection at Galaxy
Magnificent Modern Marble Interior With Accents
Marble feature walls, wood effect wall panels, and textured glass shape the luxurious decor of a modern interior. Featuring walk-in wardrobes
BEST ITALIAN WHITE MARBLE
From the best statuario marble to the best Carrara marble, you can find all of the best Italian marbles under one roof- only at the Infinity
EXOTIC MARBLE STUDIO
Over 900+ Exotic Marble under one roof. With our wide range of exotic Italian marble
Top 10 Marble Flooring Stores In India To Achieve An Elegant Aesthetic For 2023
The Infinity Luxury Imported Marble by Bhandari Marble Group India is a brand-defining luxury in the marble market.
Statuario Marble is an incredibly strong and beautiful metamorphic rock that can be sculptured into custom shapes for various applications such as flooring, elevation, decoration, Landscaping, skirtings, tabletops, treads, countertops, and more. For that reason, white Statuario marble is the most popular in modern architecture. Italian StatuaMarble'srble malleability makes it easier to work with. Apart from that, it has several other attractive properties that make White Statuario ideal for architecture and Interior design. For example, it is heat and fire-resistant making it compatible with houses located in regions with high temperatures making it long-lasting. White Statuario marble is cozy and charming yet it gives a very expensive look when used at homes villas hotels, and projects. It is that timeless beauty that never goes out of style. Marble is great for counters, floors, pillars as well as accent walls. Its application in homes is varied and diverse. In addition, the stunning design of marble makes it ideal for bathroom flooring.
White marble
The majestic and sensual white marble has been long-standing as a symbol of purity, sophistication, and luxury. Pure, pristine, and priceless, the white marble ranges from angelic to dramatic, offering an array of luxurious choices for various applications. Moreover, the abstract, elegant veins on the immaculate white marble break up the monotony and add interesting character to the interiors.
Beige Marble
Before purchasing the beige marble, you must understand that once installed, this timeless beauty is going to grace your premises for years to come. Each marble stone varies in shade and the patterns of veins. Since it is a natural stone, the color, variations and irregularities of the veining (heavy or light) may be different depending on the product you pick. The marble you select must match your tasteful interior design.
About the Author
About the Author Hi, I am D.C. Bhandari, chairman of Bhandari Marble Group living in India, Rajasthan, Kishangarh. I love seeing the new and creative ways people use our Marble, Granite, and Natural Stone. Our customers are so creative. My favorite design style is a preppy traditional mix with modern especially pieces that can be found in a vintage or antique stone. I like inventing travel, searching, and experimenting with natural stone products. For more posts visit our website.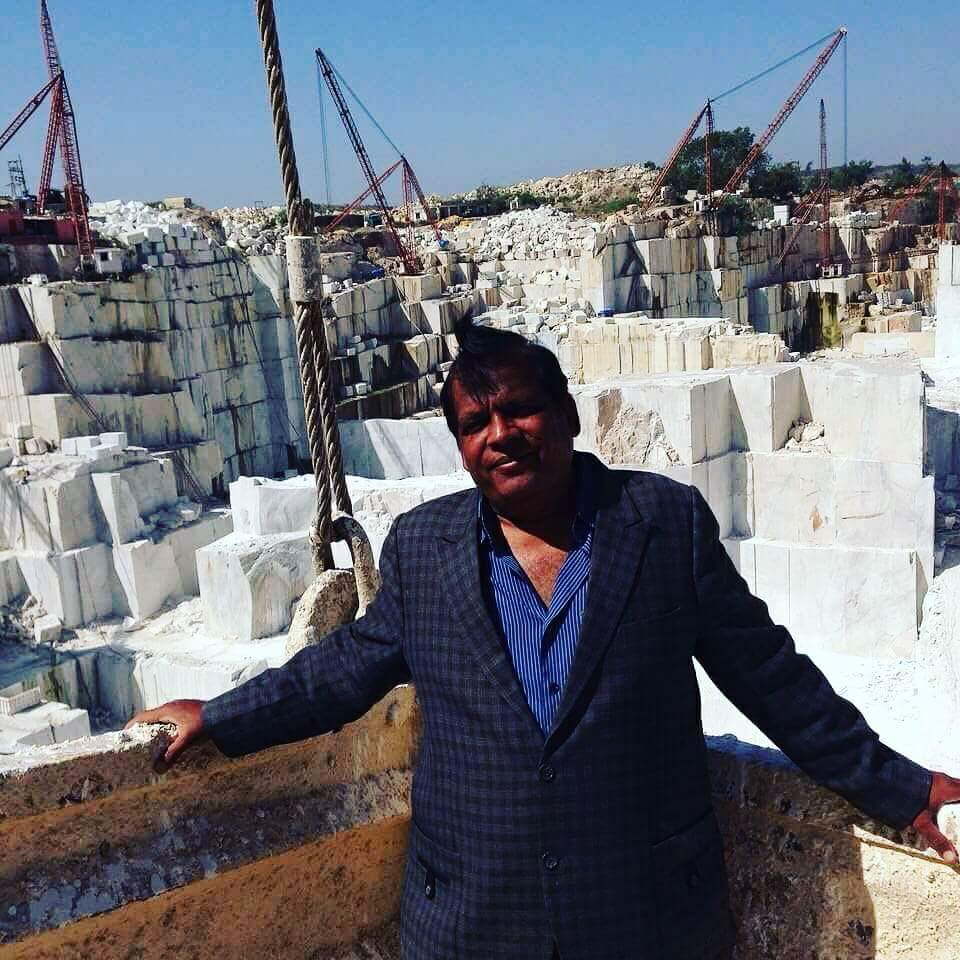 WORLD'S TOP AND INDIA'S BEST MARBLE, GRANITE, AND STONE COMPANY
ADD BY EXPERT AND EXPORT TEAM OF BHANDARI MARBLE GROUP. CONTACT US AT: +919829040013