ONLINE LUXURY ITALIAN MARBLE, BEST INDIAN MARBLE, EXPORT QUALITY GRANITE, AND NATURAL STONE AT FACTORY PRICE. SAVE TIME AND MONEY 💰 BY BHANDARI MARBLE GROUP INDIA 🇮🇳 WORLD'S TOP AND INDIA'S BEST MARBLE, GRANITE, AND NATURAL STONE COMPANY ✨️
ONLINE LUXURY ITALIAN MARBLE
Luxury Italian marble may offer a magical feel to the room with its high shine and crystal-like look. They are far more porous and delicate than their Indian cousins. They're sourced from Northern Italian regions and shipped to India in slabs Because Italian marble is a soft stone, it is utilized to add a luxurious touch to dwellings. It's usually used as an aesthetic feature in the house's interior. They avoid using it on kitchen countertops because it is more stain-prone.
BEST INDIAN MARBLE
Best Indian marble is beautiful and versatile. It has been popular for hundreds of years because it's beautiful, enduring, and high quality. This marble is popular for its beauty and elegance. This stone adds a luxurious look to any space, and its veining provides unique visual interest.
EXPORT QUALITY GRANITE
Granite is an important factor in building projects, it is traded globally. The Granite industry of India has expanded considerably in recent years due to its great quality and strength. According to Indian granite export data, around 145 nations consistently import Indian granite. In conclusion, shipping granite from India is a viable and beneficial economic choice.
NATURAL STONE AT FACTORY PRICE
Natural stone comes in a beautiful array of colors. Natural Stone can range from soft beiges and pinks, to classic blacks and whites, to rich reds, greens, and multi-colors. The varied appearance of natural stone gives it wonderful character and creates a one-of-a-kind effect anywhere it is used.
SAVE TIME AND MONEY 💰 BY BHANDARI MARBLE GROUP INDIA
MOST PREMIUM MARBLE, GRANITE AT YOUR DOOR STEPS, BOOK ONLINE AND OFFLINE LUXURIOUS MARBLE AND GRANITE AND SAVE TIME ⏲ AND MONEY 💰- THE INFINITY LUXURIOUS IMPORTED MARBLE BY BHANDARI MARBLE GROUP INDIA 🇮🇳
About the Author
About the Author Hi, I am D.C. Bhandari, chairman of Bhandari Marble Group living in India, Rajasthan, Kishangarh. I love seeing the new and creative ways people use our Marble, Granite, and Natural Stone. Our customers are so creative. My favorite design style is a preppy traditional mix with modern especially pieces that can be found in a vintage or antique stone. I like to invent travel, search, and experiment with natural stone products. For more posts visit our website.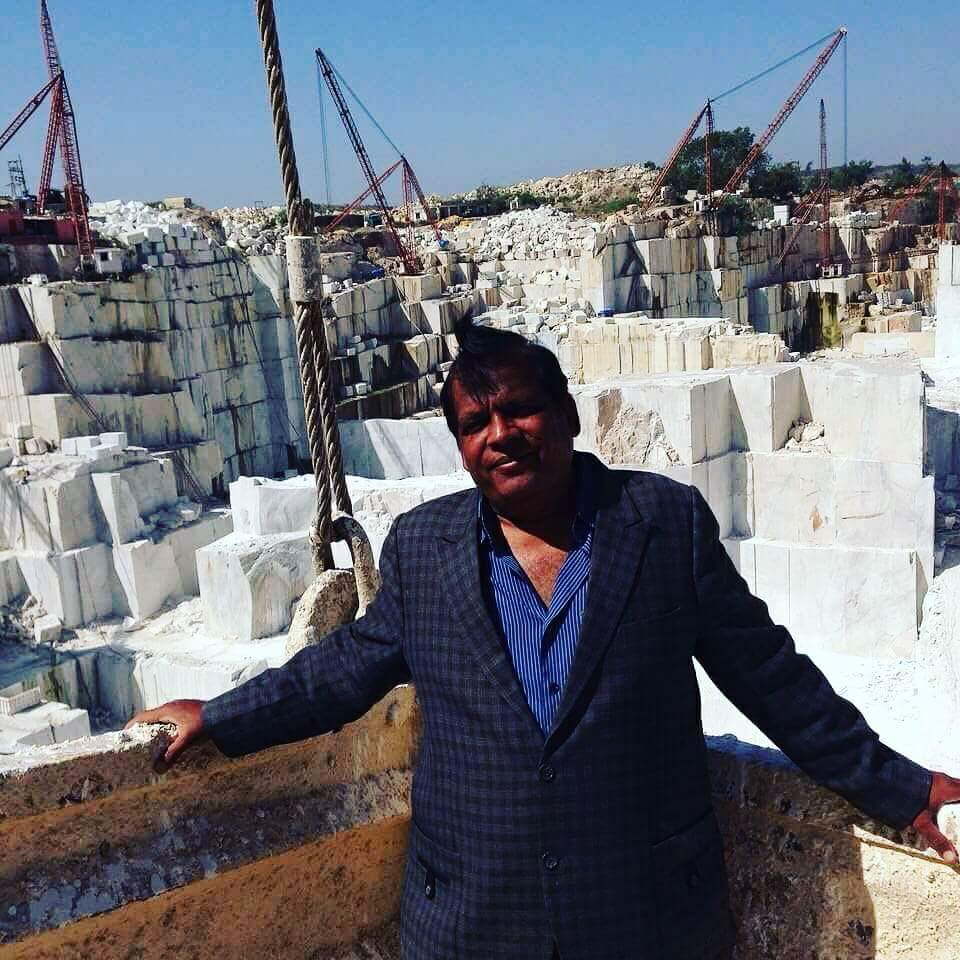 WORLD'S TOP AND INDIA'S BEST MARBLE, GRANITE, AND STONE COMPANY
ADD BY EXPERT AND EXPORT TEAM OF BHANDARI MARBLE GROUP. CONTACT US AT: +919829040013