ITALIAN STATUARIO MARBLE, CALACATTA GOLD MARBLE, CARRARA WHITE MARBLE
The most popular Italian marble varieties are Carrara, Calcutta, and statuario. To the untrained eye, these stones may all look like the same type of white marble. Confusion is also added because calacatta is quarried in Carrara, Italy.
While these three precious Italian marbles can sometimes resemble one another, there are slight differences that are important to note to be able to choose which one is right for your project.
Carrara marble is grayish-white with veins and more fine, feathery veining that often appears to be linear.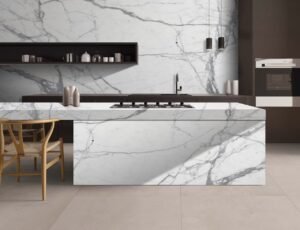 Calacatta marble is rarer than Carrara and is more white than gray with dramatic veining that results in thick, predominant patterns. It often has brown and gold undertones.
Statuario is the most precious marble variety found in Italy. It has distinctive veining that can range from gold to gray.
All three types of marble will vary from slab to slab, as no two marble formations are the same. The uniqueness of each marble slab is what can result in distinguished luxury kitchens and baths. For this reason, it is often advised that when picking out white Italian marble, one should ask the stone provider to see at least three samples to find the color variegation and patterning that speaks to you the most.
ITALIAN STATUARIO MARBLE, CALACATTA GOLD MARBLE, CARRARA WHITE MARBLE FOR UNITED STATES OF AMERICA 🇺🇸, DUBAI, SINGAPORE 🇸🇬. NEPAL 🇳🇵, UNITED KINGDOM 🇬🇧, UNITED ARAB, CANADA 🇨🇦, GULF COUNTRIES, RUSSIA 🇷🇺, INDIA 🇮🇳, MUMBAI, DELHI, BHILWARA, INDORE, CHENNAI, HYDERABAD, AHMEDABAD, AMBALA, SALT LAKE CITY, KARNAL, JAMMU, LUDHIANA, CHANDIGARH, MOHALI, MUKATSAR, PATNA, PANIPAT, SONIPAT, FARIDABAD, KANPUR, NAGPUR, NOIDA, GURGAON, JAIPUR, JALANDHAR, MERRITT, LUCKNOW, AGRA, HISAR, SURAT, RAJKOT, BARODA, KOLKATA, SILIGURI, MADINAPUR, GOHATI, BHUVNESHWAR, VIJAYAWADA, JAMSHEDPUR, GOA, UDAIPUR, DOHA, KANNUR, MADURAI, MALDIVES 🇲🇻, KISHANGARH, AJMER, MEHSANA, PUNE, ERODE, OMAN 🇴🇲, TRIVANDRUM, TRIPUR, SELAM, DHAR, HUBLI, AND ALL OVER INDIA 🇮🇳 AND ACROSS THE WORLD 🌎 BY THE INFINITY LUXURIOUS IMPORTED MARBLE BY BHANDARI MARBLE GROUP INDIA.
About the Author
About the Author Hi, I am D.C. Bhandari, chairman of Bhandari Marble Group living in India, Rajasthan, Kishangarh. I love seeing the new and creative ways people use our Marble, Granite, and Natural Stone. Our customers are so creative. My favorite design style is a preppy traditional mix with modern especially pieces that can be found in a vintage or antique stone. I like to invent travel, search, and experiment with natural stone products. For more posts visit our website.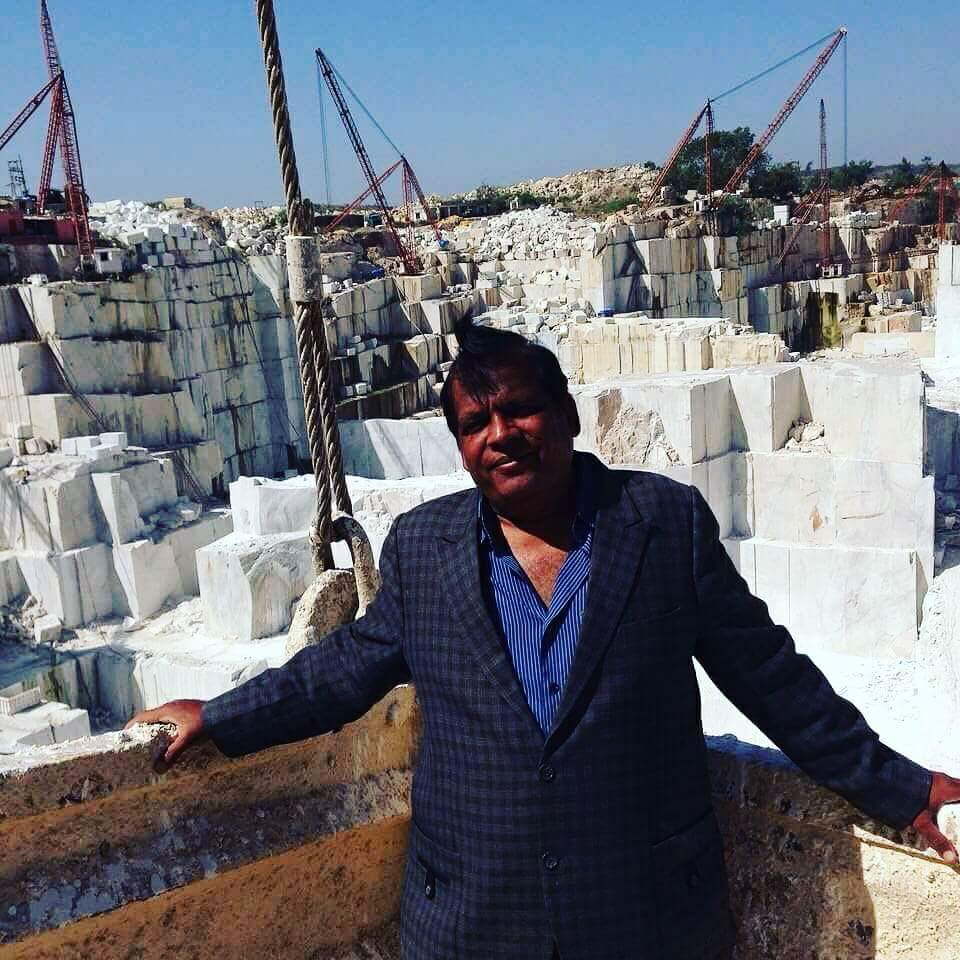 WORLD'S TOP AND INDIA'S BEST MARBLE, GRANITE, AND STONE COMPANY
ADD BY EXPERT AND EXPORT TEAM OF BHANDARI MARBLE GROUP. CONTACT US AT: +919829040013