BUDGET-FRIENDLY-MARBLE-GRANITE-ALL-UNDER-₹-100-PER-SQUERFEET-BY-BHANDARIMARBLEWORLD-INDIA
Marble and granite are both natural stones that are used for various construction purposes such as flooring, stairs walls, fireplaces, and so on. Both have their own distinct attributes and unique uses. A wide variety of marble and granite is found in various parts of India. Here we will discuss the various differences between granite and marble.
MARBLE-GRANITE
Variety- Though both granite and marble are available in various different colors and shades, Granite has the upper hand. Most of the marble is of green and white color while granite is available in various other colors such as Black, Red, Green, Blue, Yellow, and White, and so on. So, there is more choice in granite to choose from.
Location – Most of the Marble found in India are located in the northern region while granite is available in plenty in both South and North regions. North Indian granite includes Imperial red, Crystal yellow, River Black, Rosy Pink so on while South India granite includes Absolute black, black galaxy, viscon white, imperial gold, and so on.
Durability- Granite is harder than marble in general. But there is some granite that is soft such as imperial gold, Alaska White, Imperial Gold, etc. Fantasy Brown is a popular marble that is as hard as most granite. Though both granite and marble are good choices for flooring.
Cost – In general granite is more expensive than marble but there are cheap granites as well. Some of the cheap granite is rosy pink, Cheema pink, Tigerskin, etc. Again, there is an exception. Fantasy brown marble is as expensive as most granite. Plain Green marble is one of the cheapest marbles. Cost is an important consideration for any project one can pick from marble and granite accordingly.
Uses- Both granite and marble are preferred by construction experts throughout the world for Flooring, countertops, walls, step risers, and so on. Marble has additional uses such as making statues and sculptures since they are not as hard as granite and are more malleable into various shapes.
About Budget-Friendly Marble
Indian marble is widely used for construction purposes throughout the world. It is available in different colors such as white, green, brown, and black. Most of the marble found in India is of either white or green color. It does not have as much diversity as that of granite. Like granite, Indian marbles are chiefly used for flooring, walls, staircases, and countertops. It is not as hard as granite but it is strong and much cheaper than most granite from India. This attribute makes make it very popular among construction experts. We will discuss some of the popular marbles from India.
ALL UNDER 100RS/SQFT
Fantasy Brown Marble
Fantasy Brown one of the most popular marbles from India. There is brown and white pattern is observed in this stone. It is very hard. In fact, its hardness is comparable to granite. This stone is found in the Jaipur region of the state of Rajasthan. Its beautiful looks and granite-like attributes make it an ideal choice for flooring. It is more expensive than other types of marbles found in India.
Green Marble
Green marble from India. There is a light green spiderweb-like pattern that can be seen on the green background of the stone. Its main color is dark green. A soft material requires very careful processing and quality control.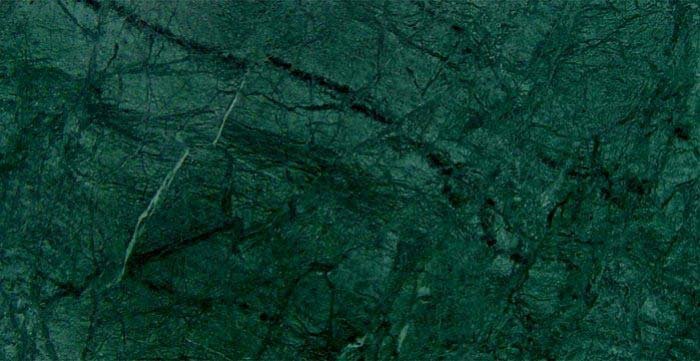 Rainforest Green
Rainforest Green Marble is found in the Jaipur region of the State of Rajasthan. Its main background is green having brown colored branches and veins patterns spreading throughout the surface. This brown vein looks like trees giving the stone appearance of a forest.
Rainforest Brown
It is brown marble found in the Jaipur region of the State of Rajasthan. Its main background color is light-medium brown containing dark brown and small white veins spreading throughout the stone's surface.
Agaria White
A common type of white marble found in the Rajsamad region of the State of Rajasthan. Light grey cross wave patterns are found on the white surface of the stone. Sometimes grey colored veins-like regions can be seen on the stone.
Jaisalmer Yellow Marble
A yellow marble is found in the Jaisalmer region of the State of Rajasthan. Its color is dark yellow and there is no particular pattern is visible on the surface of the stone.
So far, we have discussed most of the notable marbles found in India. As you can see most of them are located in the State of Rajasthan.  As marble is not as hard as granite it is often used for making statues and sculptures. White marble particularly is suited for this purpose. It is common to see marble statues in Temples, museums, and historic places.  Marble can also be paired with Indian granite to give a spectacular look.  Another Advantage of marble over granite is that its appeal and shine do not fade after a long period of time.
About Budget-Friendly Granite
Granite is an igneous rock, which means it was once molten and formed as it cooled deep within the earth.   Minerals within granite typically appear as small flecks throughout the stone, once creating a "salt and pepper" look.  Other types have veining similar to marble.  Granite is a dense-grained, hard stone.  It can be highly polished or finished in a variety of other ways.  A broad spectrum of color is available. Quarried from the mountains of Italy, the U.S., Canada, India, Brazil, China, and dozens of other countries around the world, Granite is one of the most popular natural stones in the market.
Natural stone products are becoming the preferred choice for kitchen and bathroom countertops–and granite countertops are the most popular. Granite offers a one-of-a-kind elegance found only in nature. Its durability is unsurpassed by any man-made material, and its non-porous surface makes maintenance a breeze.
Compared to other stone products (marble, soapstone, or slate) granite offers a much wider selection thanks to its natural variations. The unique beauty of granite countertops is the perfect complement to any décor. This is our collection of high-quality and highly sought-after colors that our suppliers are helping us sell for less! That means you get great Luxury quality and service, with a lower price tag!
​Granite is still the most popular choice for natural stone users, due to its durability and resistance to scratching, staining, and etching. Granite can take higher heat than other natural stones but still requires a sealant because there are varying levels of absorbency.
Overview: Granite is one of the most popular of different countertop materials.
Appearance: There are many different types of minerals in granite, some of which appear like small, shiny flecks or longer veins of varying colors. Granite itself comes in many different natural colors and can be polished or finished in many different ways.
Beneficial Features: The stone is naturally durable and water-resistant with antibacterial and stain-proof characteristics. Granite is also scratch and heat-resistant.
Granite Care: Use of a granite sealant for an additional layer of protection is recommended. Clean with a clean, damp cloth and use a small amount of soapy water for heavy residue or debris. Avoid ammonia, bleach, or any cleaning products with solvents or caustics, as this will remove the sealant.
Granite countertops will create a dramatic visual enhancement to any kitchen or bathroom. Schedule your free consultation to see if Granite is the right choice for your project.
1
Black Granites
Rs. 75 per sq. ft.
2
Red Granites
Rs. 85 per sq. ft.
3
Brown Granites
Rs. 65 per sq. ft.
4
Grey Granites
Rs. 75 per sq. ft.
5
White Granites
Rs. 55 per sq. ft.
6
Gold Granites
Rs. 95 per sq. ft.
7
Blue Granites
Rs. 70 per sq. ft.
8
Pink Granites
Rs. 60 per sq. ft.
9
Green Granites
Rs. 45 per sq. ft.
BHANDARI MARBLE WORLD
Finally, we can say there are options in granite than marble in color, pattern, and finishes. But marble is cheaper and does the same job as granite.  It all depends on what type of project you are using them. The combination of both marble and granite is also great.  In fact, they compliant each other well. For large infrastructure projects such as malls, railway stations, shopping office complexes, etc. granite is more preamble as it is more robust and maintenance cost is low. Though each had its own appeal decision can be made considering the various points that we have discussed in this article.
ADDED BY EXPERT TEAM OF BHANDARI MARBLE WORLD…9784593721