Charming Italian Marble, Imported Marble, Indian marble, and granite stone for your bungalows and villas
Italian Marble is the new defining item in the interior. It injects personality into your interior and adds a lovely backdrop to your space, also maintaining durability by being a very low-maintenance material. Italian Range gives a rich appearance to the house floor, walls, Kitchen, and rooms, as well as a bathroom with its beautiful color, special lusters, and strains. Because of its elegant visual, it is a commonly popular choice for decorative purposes in hotels, offices of multinational companies, restaurants, resorts, shopping malls schools, houses, and other industries.
The price range of Italian marble starts from Rs. 200.
Italian Range marbles are highly durable and have a long life. These marble's raw stones are imported from Italy in India and have high demand around the world. Hence, these marble stones are very good. The most famous type of this marble is Perlato, Dyna, and beige marble.
Bhandari Marble World is among the best dealer, suppliers, and manufacturers of Italian marble in India. We have various designs, colors, patterns, and sizes of this product. We deal in tiles and slabs. Italian range Marble price may vary according to its quality and color, but we promise our clients that the quality and services provided by us will be better than others.
Some of the most favorite Italian range marble are-
Bianco Beige Marble- This is in demand for its top quality and durability.
Botticino Marble- It is a popular choice because of its beautiful texture.
Italian Dyna Marble- This magnificent marble is the best choice for anyone who wants top-quality marble at a reasonable price.
Italian marble is well known for its quality all around the world. Even people who don't understand the quality of marble know very well that Italian marble is a superior class of marble.
The durability, colors, softness, and luster make it one of the finest quality marbles. Italian marble in India is what you need if you are looking for something that can provide your home with life.
Italian marble speaks for itself and is a symbol of prosperity. That is the reason Italian marble is used in reputed Mansions, Villas, Bungalows, Hotels, and many other places where people dream to go. You will love to have quality Italian marble at your place.
At Bhandari Marble World, we provide you with the best quality Italian marble in India. As Italian marble is expensive and provides a luxurious look, it can't be used just for anything. For example, Italian marble in Rajasthan is not used as a countertop in Kitchens. Some popular use of Italian marble is as follows:
Flooring:
Italian marble is a popular flooring stone and is used in very expensive Bungalows, Villas, Hotels, and Palaces.
Vanity Tops:
Another popular use of Italian marble is Vanity Tops. Vanity tops of Hotels and other expensive places are made up of Italian marble.
Bathroom:
Italian marble can make your bathroom feel luxurious too. It can be used as walls, vanity tops, bathtubs, and other decorations.
At Bhandari Marble World, we provide you with every type of Italian marble in all sizes and proportions that can be used for multiple purposes.
Being the leading supplier, exporter, and manufacturer of Indian Marble, granite, and other stones, We at Bhandari Marble World provide our customers with quality material that can withstand the effect of time with ease and lasts for eternities. If quality is your preference, we assure you that you won't be disappointed by the services of Bhandari Marble World.
By combining skills, innovations, and technology, we have made ourselves the industry leader that set a benchmark of quality for others. Customer satisfaction is what matters most to us, and quality material is what we offer and are proud of. The quality and trust that we have earned over the years have made us the first choice of Architects and Interior & Exterior Designers.
Experience, knowledge, innovations, hard work, efforts, intentions of providing quality services, and the dream of becoming one stone destination for our customers are what have made us the best in business. Try Bhandari Marble World and experience the excellence of providing services. Get in touch with us to continue with your dream project.
About the Author
About the Author Hi, I am D.C. Bhandari, chairman of Bhandari Marble Group living in India, Rajasthan, Kishangarh. I love seeing the new and creative ways people use our Marble, Granite, and Natural Stone. Our customers are so creative. My favorite design style is a preppy traditional mix with modern especially pieces that can be found in a vintage or antique stone. I like to invent travel, search, and experiment with natural stone products. For more posts visit our website.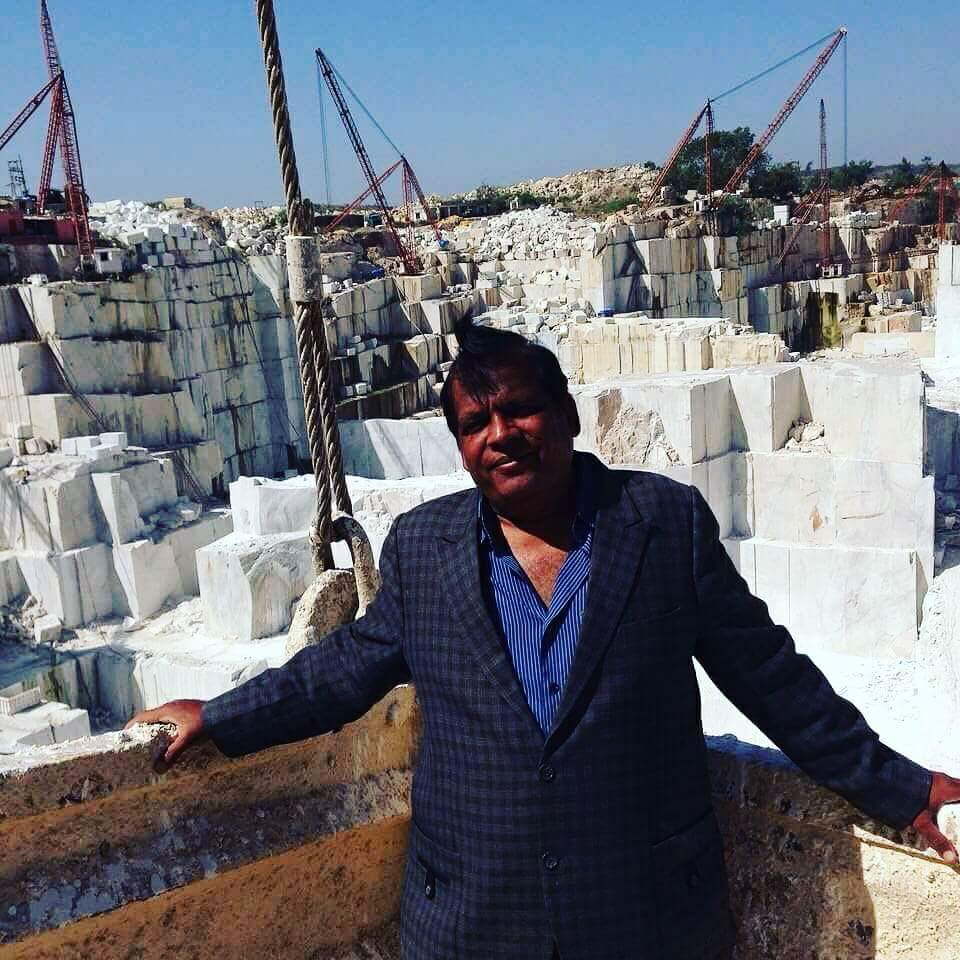 WORLD'S TOP AND INDIA'S BEST MARBLE, GRANITE, AND STONE COMPANY
ADD BY EXPERT AND EXPORT TEAM OF BHANDARI MARBLE GROUP. CONTACT US AT: +919829040013