Custom Stone Countertop Fabrication & Installation
Marble + Granite + Quartz Countertops
Elegant, Beautiful, Durable, And Always In Style.
For over a decade, we have been the premier provider of natural and engineered stone countertop fabrication and installation services. For aesthetic appeal, texture, durability, and value over a long period, stone countertops are an obvious choice.
Quality is very important to what we do.
Marble + Granite + Quartz was created and built on the quality-over-quantity factor. It reflects in the estimates we provide for the stone installation. Purchasing stone counter.
COUNTERTOP INSTALLATION
Using only the finest and most natural stonework, we are able to transform your home into a beautiful masterpiece. Our marble, granite, & quartz fabrications and installations are ideal for bathroom and kitchen remodeling, fireplace surrounds, bathroom vanities, desktops, walls, countertops, benchtops, outdoor kitchens, bar tops, & many more surfaces.
Whether you are updating your bathroom or kitchen, the addition of a beautiful stone countertop can create a stunning focal point that rejuvenates the entire decor. You can select from a wide array of colors and edgework to complete the entire look of your home renovation. Our natural stone countertops are installed with complete attention to detail & the utmost care to create a polished finish that gleams with perfection.
tops is a substantial decision to make no matter the size of the project. So, we want to make sure our clients are happy with the decisions they are making without settling. Every client becomes part of our family and we help guide them through the process of updating their project.
We wanted a company that could help educate us on the different types of materials available for our counter tops and provide excellent customer service. Nick started by meeting us at our home on a Saturday morning and then went with us to two granite warehouses explaining the composition of the slabs we were interested in. With his advice, I'm sure he kept us from making a decision that we would have regretted later.
About the Author
About the Author Hi, I am D.C. Bhandari, chairman of Bhandari Marble Group living in India, Rajasthan, Kishangarh. I love seeing the new and creative ways people use our Marble, Granite, and Natural Stone. Our customers are so creative. My favorite design style is a preppy traditional mix with modern especially pieces that can be found in a vintage or antique stone. I like to invent travel, search, and experiment with natural stone products. For more posts visit our website.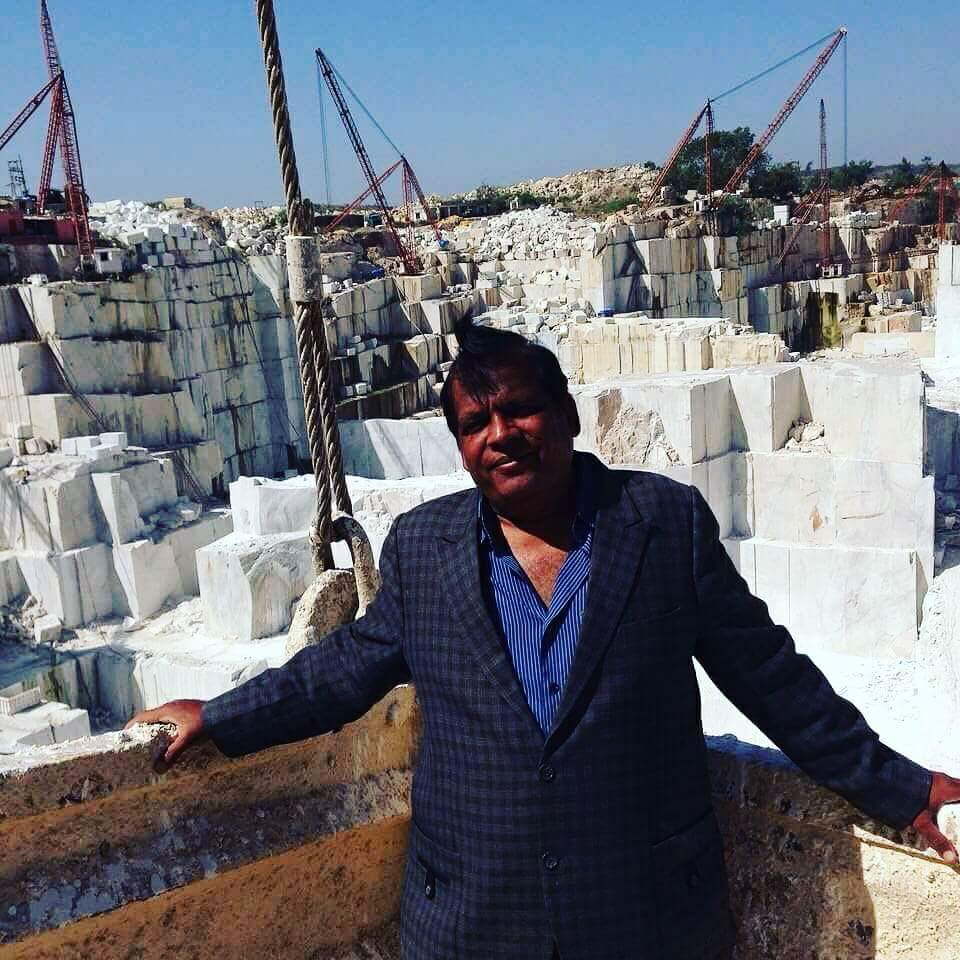 WORLD'S TOP AND INDIA'S BEST MARBLE, GRANITE, AND STONE COMPANY
ADD BY EXPERT AND EXPORT TEAM OF BHANDARI MARBLE GROUP. CONTACT US AT: +919829040013