FAQ FOR NATURAL STONE
What are natural stones used for?
Natural Stone is almost suitable for any application, residential or commercial, and is extremely durable and can last centuries if properly maintained. Natural Stone is quarried from all over the world and is categorized in three general rock or stone categories that recognizes them according to their mode of origin.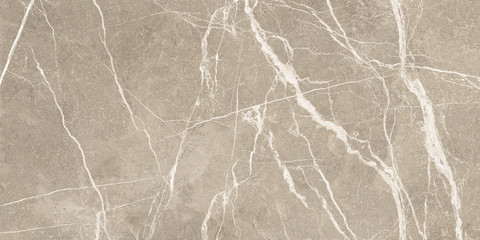 How do you maintain natural stone?
Do clean surfaces with mild detergent or stone soap. Do thoroughly rinse and dry the surface with clean, clear water after washing. Do blot up spills immediately. Do protect floor surfaces with non-slip mats or area rugs and countertop surfaces with coasters, trivets, or placemats.
What should you not use on natural stone?
Don't use vinegar, lemon juice, or other cleaners containing acids on marble, limestone, travertine, or onyx surfaces. Don't use cleaners that contain acid such as bathroom cleaners, grout cleaners, or tub & tile cleaners. Don't use abrasive cleaners such as dry cleansers or soft cleansers.
Does natural stone need to breathe?
Quite a statement, but in a way natural stone does breathe. Stone has an internal structure that is not totally solid. There are two physical properties found in stone: pores and capillary structures that are interconnected
Is natural stone hard to maintain?
The best thing about natural stone tiles is that the surfaces are very easy to clean. You won`t spend a lot of time and energy scrubbing stone tiles, compared to other tiling materials.
Can you change the color of natural stone?
Natural stone must be stained by experts who will carefully change the color and yet carefully preserve the natural appearance, and when done by our team, the results are better than replacement, since we control the color completely.
Disadvantages of Natural stone
The weight of the natural stone is heavier than artificial stone, and therefore its use in the building is time-consuming. Climate and environmental changes affect the texture of the rock and cause cracking, mildew, and dandruff on the surface.
What are the types of natural stone?
Basalts. Basalts are one of the most common rock types in the world.
Granite. Granite is an igneous rock formed from magma deep within the earth's crust.
Quartzite. Quartzite has similar, if not stronger, physical-mechanical features than granite.
Limestone
Marble.
Onyx.
Semi-precious stone
Travertine.
What are natural stone surfaces?
Natural stone surfaces are beautiful, but if not maintained properly they'll lose their luster and appearance. Surfaces can be made of granite, limestone, marble, slate, sandstone, or travertine and are used on the floors and countertops within bathrooms, kitchens, and foyers.
The full name of the marble and the approximate size of the stone after rectification, in terms of expected wastage.
The name of marble depends on the selection of client sizes will be 4feet X 5feet and above or it can be vary lot to lot
Uniformity in natural colour or artificial colour, size, thickness and straightness or possibility of the bend in the stone slab. Availability and Lot differentiation.
Natural colour or artificial colour uniformity depends on the material, all the artificial material will be first to last uniform but the natural stone can be vary lot to lot
Hardness factor of the stone and the backside wire-mesh resin thickness or number of layers.
Hardness of the material can be as per the quality if you are going with the low cost material hardness can be less but if you go with good quality material hardness will be as per
Expected patches and crack or void filling.
All the natural stone will be come with some filling in some stone percentage of filling crack & patches will higher and in some it can be less
The percentage of the grains, larger veins, deep pinholes on the surface and its depth weather those should lead to crack or fissures during the laying.
This factor depends on the quality of the material or we can it depends on the blocks we purchases or manufactured
The porosity of the marble stone.
Natural marble come with both some with porosity and some are without porosity
It is possible to get one coat of pre-polished stone slabs and its best price, if we get pre-polished stone slabs it will be easier to match the grains or bookmark while laying?
Yes, we can provide you all slabs as per your requirement but yes most of time we suggest are client to take unpolished material and do polishing after laying
It is possible to get water absorption, chemical resistant, breaking strength etc. test reports in terms of quality and guarantee assurance.?
Natural Stone don't have guaranteed but yes Bhandari Marble World we give 100% assurance of their material.
By 
D.C. Bhandari
Updated on 31 January 2022
Written By MD Mr. D C Bhandari
WORLD'S BEST & INDIA'S TOP MARBLE GRANITE & NATURAL STONE COMPANY
For More: +91-98290-40013/97845-93721