There's something about marble that makes it a class apart! Untouched elegance and calming serenity, combined with innate grace, make marble a classic choice for your interiors. And these very qualities are what make marble a top choice when designing a pooja room. Whether you want to clad your entire mandir with marble or focus on the top, here are nine exquisite marble room design ideas for your Indian house.
9 Marble Pooja Room Designs
1. Complete Unit of Marble Mandir – Indian-style pooja room design
When you understand the value of a material, you would likely want to use it in its entirety. And marble is no exception. Building a complete unit of marble mandir can add charm to your pooja room. This unit can include intricate carvings, motifs, and pillars made of marble. The best part about incorporating an entire marble unit is that you can play with colors motifs and carvings.
2. Marble and Granite with Lighting
This is a unique approach to an exquisite marble pooja room design for an Indian house! Combining a luxe material like marble with another widely used stone in Indian households, granite, can give you a posh look. You can even utilise the background and the small drawers in the mandir by installing LED lights.
3. Decorative Lit Wall Panel
A decorative lit wall panel is a perfect addition if you are willing to add a twist to your earlier traditional-looking marble pooja mandir. Not only is it appealing to the eyes, but also a unique idea to incorporate for highlighting your mandir. The light shining behind your marble pooja room design will accentuate the pure white marble and add a blissful charm to the area!
4. Marble Top with Contemporary Drawers
If the idea of overhauling the entire pooja room with marble sounds too dramatic for your style, consider adding a touch of this luxe material to your mandir by getting a marble top. This makes your pooja room easier to maintain yet appealing to look at. Another great addition is contemporary drawers for a more stylish yet simple look.
The marble mandir design can match your flooring, creating a chic white room with a heavenly feel. You can even use Italian marble flooring to enhance the beauty of your marble mandir!
6. Jaali Marble Pooja Mandir Design
The jaali marble pooja room design in your house creates the illusion of uniformity and becomes an amazing backdrop for placing the idols. Moreover, this net-like marble design in your mandir holds intricate carvings with a mandala-like appearance for an artistic celestial vibe.
7. Blend the Marble Pooja Mandir Design with the Flooring
If you have marble flooring in your home, why not keep the material constant with a marble pooja room design? Moreover, to create uniformity and tie in the entire look of your mandir, consider marble ledges on the wall and a marble platform that completely blends in with your marble floor.
8. Simple Wooden Mandir with Marble Inlay
A simplicity lover is definitely going to love having a mandir that can get as simple as possible. Consider this marble mandir design if you don't want to go overboard with the material. A wooden pooja mandir unit with a backlit marble inlay enhances the look of your pooja room.
9. Wall-mounted Marble Pooja Mandir
The perfect marble mandir design solution for compact pooja rooms – a wall-mounted pooja unit! White marble with grey veining ensures your area's lustre and luminosity are not compromised. Moreover, you can customise this wall-mounted marble pooja mandir into any size you desire.
How can we Help You with Your Marble Selection for Mandir?
Bhandari Marble World focuses on committing to integrity and building a remarkable culture. We stand firm on our promise to offer you the finest stones that are strongest and of high quality! Our pursuit to offer excellence at every step makes our procured natural marble more valuable.
We have a range of marble stone collections for you to explore, so you can never fall short on options – because we have one marble for every taste. Our strong habit of elevating our project standard, nurturing innovation, and fostering care, transparency, and consciousness makes us achieve greater heights of success.
Whether you are looking for a marble to enhance your pooja room or floorings to adorn your living space, we have a range of collections to appeal to your eyes and heart.
About the Author
About the Author Hi, I am D.C. Bhandari, chairman of Bhandari Marble Group living in India, Rajasthan, Kishangarh. I love seeing the new and creative ways people use our Marble, Granite, and Natural Stone. Our customers are so creative. My favorite design style is a preppy traditional mix with modern especially pieces that can be found in a vintage or antique stone. I like to invent travel, search, and experiment with natural stone products. For more posts visit our website.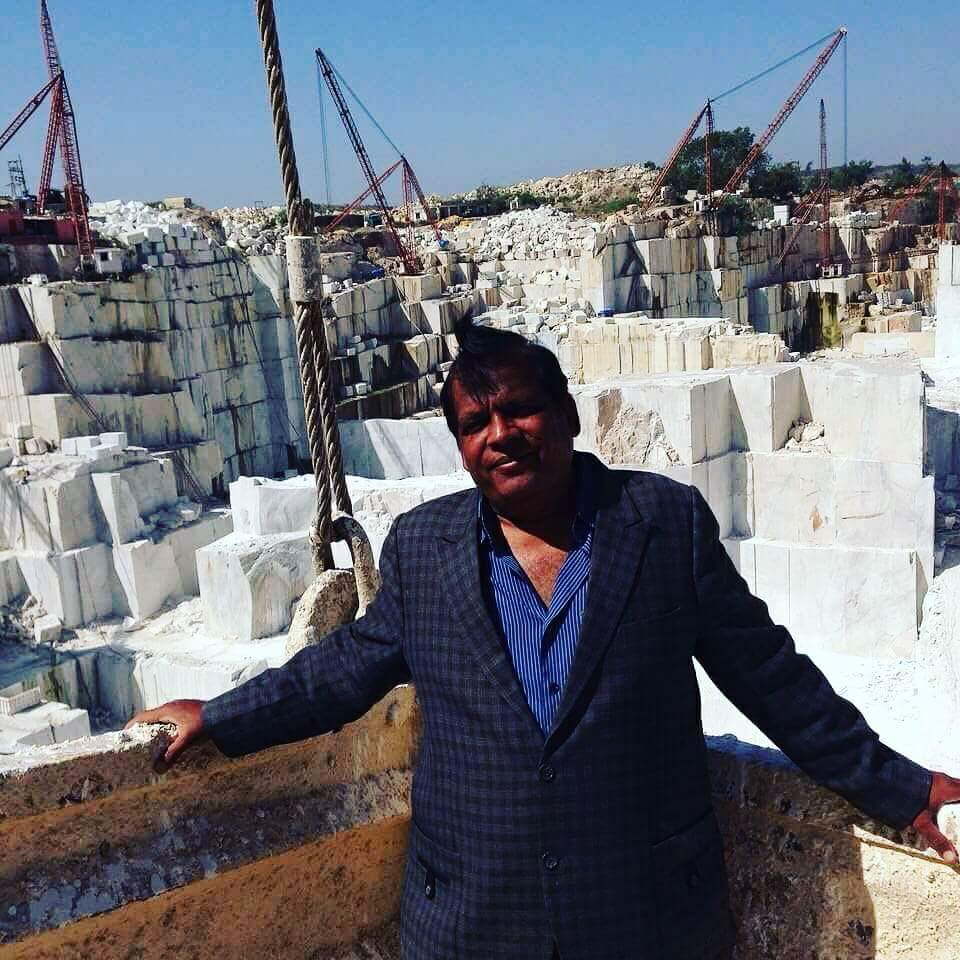 WORLD'S TOP AND INDIA'S BEST MARBLE, GRANITE, AND STONE COMPANY
ADD BY EXPERT AND EXPORT TEAM OF BHANDARI MARBLE GROUP. CONTACT US AT: +919829040013