Why Our Marble Quality and Prices Are Best?
When it comes to adding that touch of elegance to home interiors, there's nothing quite like marble.  There are three grades for natural stone: commercial, standard, and first choice. Commercial quality stone has a lot of defects in color and slab integrity. Marble quality is determined by a number of factors. These factors include color, texture, and lack of defects. Since marble is a natural rock, it's nearly impossible for any two slabs to be identical.
This is why the marble industry works with marble slabs, rather than marble boulders. Limestone is the most common type of natural marble. Limestone is made up of certain elements, primarily calcite and aragonite. Since this is a natural rock, different locations have different types of limestone. This is why different locations around the world have different types of marble.
The Infinity luxurious Imported Marble by Bhandari Marble Group India
Indian marble is quarried extensively in north India, is a cost-effective choice and available in a wide variety of colours and textures. Indian marble has medium lustre and is a relatively harder stone. In terms of sustainability, it is the best marble for flooring in India.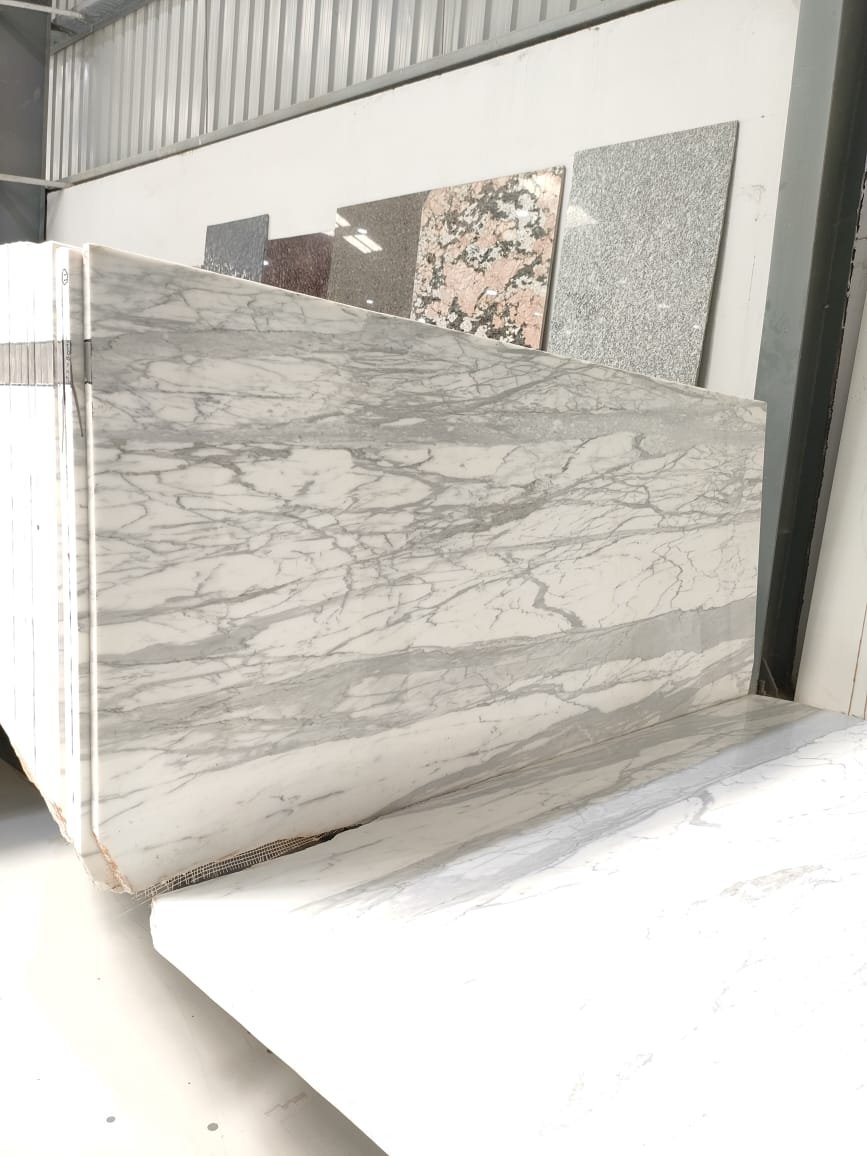 Italian marble varieties are widely appreciated for their high lustre and the ability to impart visual appeal to the area where they are used. They are quarried in Italy and are now easily available in India as well. These marbles are usually available in slabs. Indian marble is primarily used for flooring, countertops in the kitchen and bathroom and tables around the house. Like we said before, it makes for the best marble for flooring in India.
COST
Italian marble prices in India start from ₹250 per sq. ft. and go up to ₹10,000 per sq. ft., sometimes even higher. Marble prices are usually higher than the prices of granite or vitrified tiles. You can always consider these other options if the marble prices don't suit your budget.
LAYING COST
The cost of laying is only a part of the total Indian or Italian marble flooring cost per sq. ft in India. And it is almost the same for both — ₹100 to 300 per sq. ft. Laying marble involves creating a base of cement and river sand before placing the marble slabs and is therefore a labour-intensive task.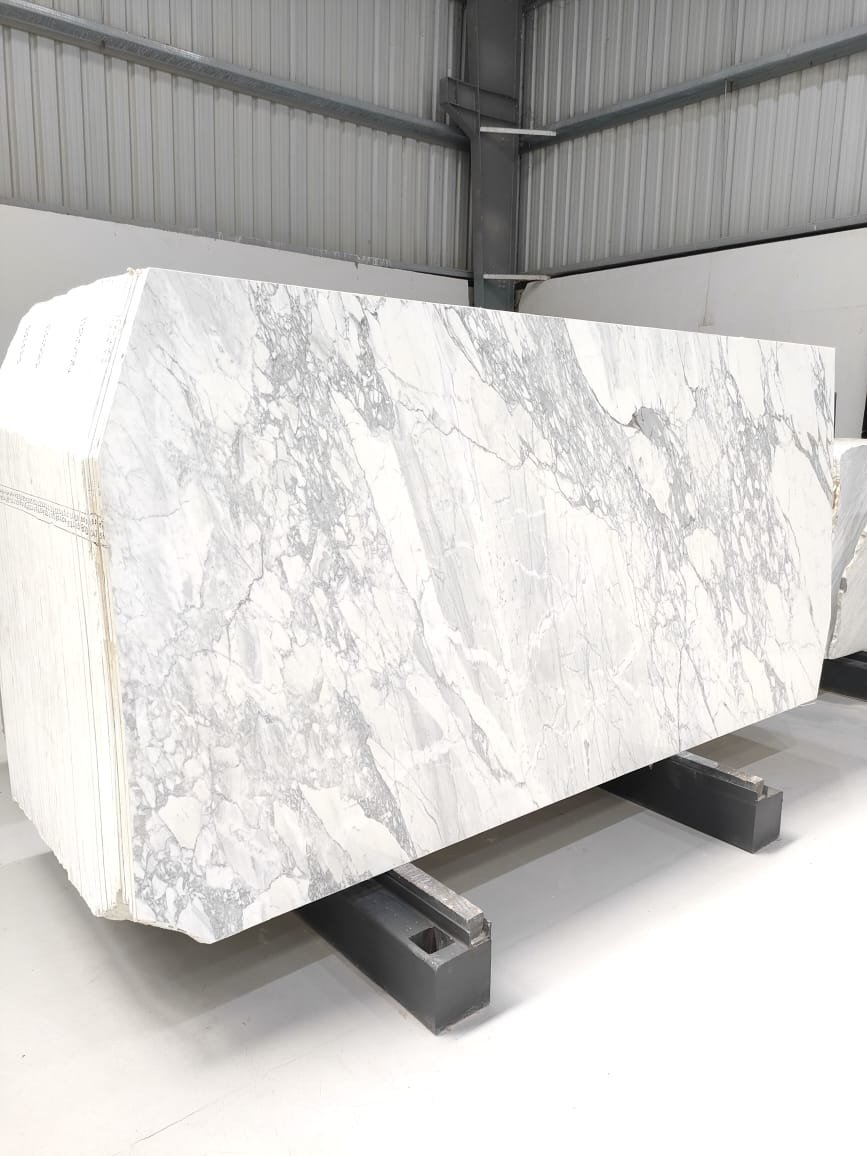 MAINTENANCE OF INDIAN & ITALIAN MARBLE
Sweep regularly to keep away dust and grit
Clean with a mild detergent solution or a specially formulated marble-cleaning liquid
Rub or mop the floors gently; never scrub
Apply a marble sealer to create a protective barrier to prevent staining
Do not drag heavy objects over it
Marble is considered of good quality if the veins are in harmony and if the pattern is such that it catches and reflects light in a very shining way. The last factor that is considered is the marble polish. The polish of the marble is considered to be of good quality if the veins are properly polished so that the veins are not visible. Marble forms due to the metamorphism of limestone with additional presence (smaller quantities) of iron oxides and graphite.
As Metamorphism progresses, the crystals grow larger and become easily recognizable as interlocking crystals of calcite. The varying colors are resultant of amount of impurity concentration and the duration of metamorphosis.
Written By Mr. DC Bhandari
CEO
+91-9829040013
Added By Bhandari Marble Group