THE BEAUTY OF MARBLE IN INTERIOR AND FACADES
Timeless, enduring, and stately, marble has been used since ancient Greece and Rome for the most important buildings of civilized society, from temples to bathhouses to markets. The expense of quarrying and transporting the stone often constituted the bulk of construction costs, along with the workmanship of shaping and securing the heavy blocks.
As the cost of labour increased, the use of marble came to be reserved for the most socially significant buildings, such as courthouses and city halls. With technological advances in the last half-century, marble became available not only as traditional dimension stone but as thin panel cladding.
When we approach the history of architecture and sculpture, it is inevitable that we speak of marble. Originating from a chemical reaction in limestone when exposed to high pressures and temperatures for thousands of years.
From the monumental ruins of antiquity to the lavish master baths of today, marble has had a rich and tumultuous history. Once the premier material in the architect's palette, the difficulties of building with this luxurious stone and the development of cheaper alternatives have led to a steady decline in its use as a facade treatment.
WHITE MARBLE AND FANTASY BROWN MARBLE
WHITE MARBLE
Marble has a magical ability to make any room in your home feel like it has been coated with luxury, and for some home owners and designers, there is simply no substitute for majestic marble.
There are many different kinds of marble you can use in your home, with white marble being a classic selection. All marble types have their own beautiful intricacies and various purposes depending on where and how they'll be used in a space.
Carrara Marble
This popular white marble has a clean look with its subtle Gray hues. You can spot Carrara marble by looking at the type of veining contrasted against the white/light Gray background, as it's typically thin, linear and feathery versus dark, sharp and bold. Some of the best uses for this white marble include countertops, backsplashes, fireplaces, shower walls, and tile flooring.
Calacatta Marble
his classic Italian marble comes from a quarry in Carrara, Italy, making it one of the more valuable and favoured white marble stones. More dramatic-looking than Carrara, this marble takes on a warm white tone and contains a mixture of beige/gold and grey veins that vary in size.
Statuario Marble
Statuario marble contains the subtle Gray hues found in Carrara with similar Gray veining that you'll find in Calacatta slabs. This stone is a very bright white in color, also making it incredibly valuable. While Statuario is haled in Italy for being the perfect marble for carving statues, it is also a highly sought-after material for residential and commercial projects.
MORE TO KNOW ABOUT FANTASY BROWN MARBLW
If you've been shopping around for a new stone countertop material for your kitchen or bath, you may have come across Fantasy Brown. And you've also likely encountered the raging debate over what kind of stone it is and how it should be treated.
Don't worry about the Fantasy Brown debate and the mind-boggling assertions by some that it's as fussy as marble and others that it's as rugged as quartzite. Fantasy Brown falls in a unique – and rather confusing – category, but it's a durable stone that is most certainly worth the price per square foot.
TYPE OF FANTASY BROWN MARBLE
One of the most popular natural stone surfaces for kitchen countertops in the US, Fantasy Brown is also among the most misrepresented. It gets lumped into so many different categories that it can become frustrating to understand, especially for those who like to do their research before spending thousands of dollars on a slab of stone.
To give a little perspective on the confusion around Fantasy Brown, here is a sampling of the labels we came across from different sellers after a quick Google search: quartzite, marble, serpentine, dolomite, granite, somewhere between marble and granite, dolomitic marble, soft quartzite.
DISCOVER THE DIFFERENCE BETWEEN WHITE MARBLE V/S COLOUR MARBLE
Marble has a timelessly elegant charm, be it used for the living rooms, kitchen countertops, or bathrooms. It has always been among the most popular natural stones for home decor, and Italian and Indian marble are the most widely used varieties. In North India, Indian marble is extensively mined, making it a cost-effective option available in a wide range of colours and textures. It has a medium lustre and is a stone that is comparatively stronger.
The high lustre and the potential to impart visual appeal to the place where it is used are highly admired in Italian marble. We bring you the lowdown on Italian marble vs. Indian marble in this article so that you can make an educated choice for your home.
Aesthetics
Indian marbles come in a range of beautiful colours, such as white, pink, green, yellow, grey, and black. Compared to Indian marble, Italian marble doesn't always come in a range of colours. Black, White, Grey, and Rose are the popular Italian variants. Italian marble, while Indian marble has a medium lustre, has very high-quality lustre, pearly and luminescent. Most Indian marbles have a more solid look and feel than the delicate, fragile look of Italian marbles.
Installation
The cost of laying is almost the same in Indian marble and Italian marble, ranging from Rs.100 to 300 per Sq. Ft. Italian marble is fragile and requires highly skilled workmen and good supervision during installation, while a lower level of skills is required for Indian marble. During installation, Italian marble slabs should be perfectly levelled, otherwise deep cracks over a period of time can develop.
Durability
The durability of structures such as the Parthenon, the Tower of Pisa, and the Statue of David demonstrates the resilience of Italian marble. These monuments were made from standard Italian marble, and for centuries they have been able to resist corrosion. Italian marbles, however, are now cut into thin slabs to illuminate the atmosphere of luxury. The marble is rendered brittle by these thinner cuts. Consequently, pronominal hair cracks form over a period of time in the marble. So to give it extra protection, a thin nylon net is glued to the back of the slab.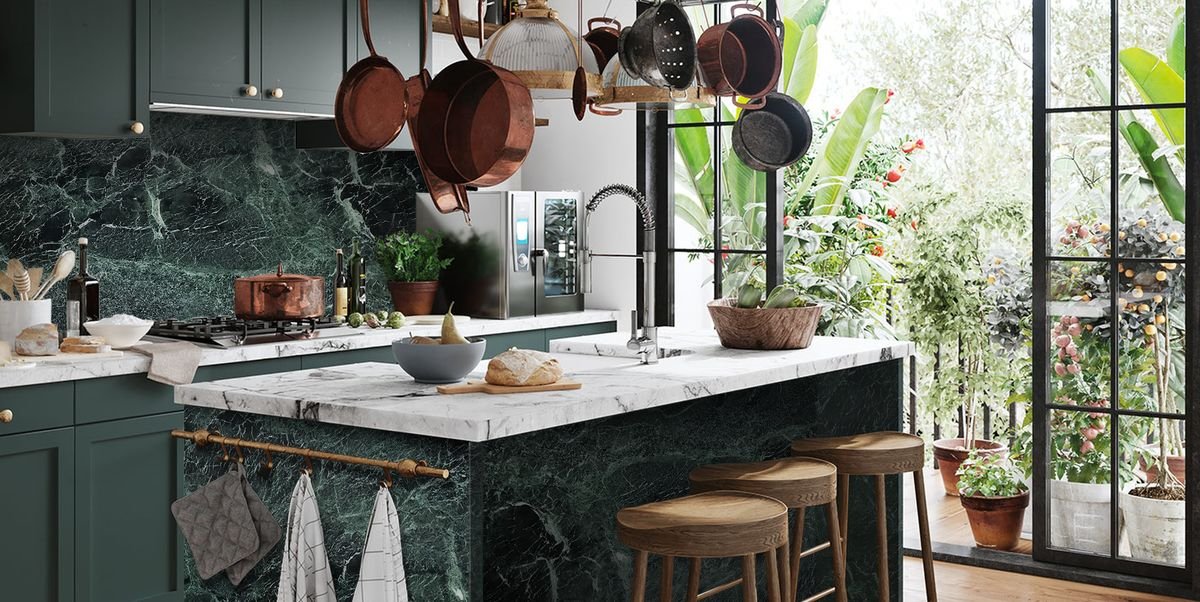 Applications
Their highly lustrous existence, however, causes Italian stones, despite their inflating price tags, to sell out like hotcakes. Indian marble pricing starts from as low as Rs. 50 per sq. ft and grows to Rs.250 per sq. ft thanks to Rajasthan, Gujarat, Andhra, and Madhya Pradesh quarries. Italian marble comes in a range of texture and colour, but with a small range that includes white Statuario marble, golden Bottochino marble, and light grey Carrera marble.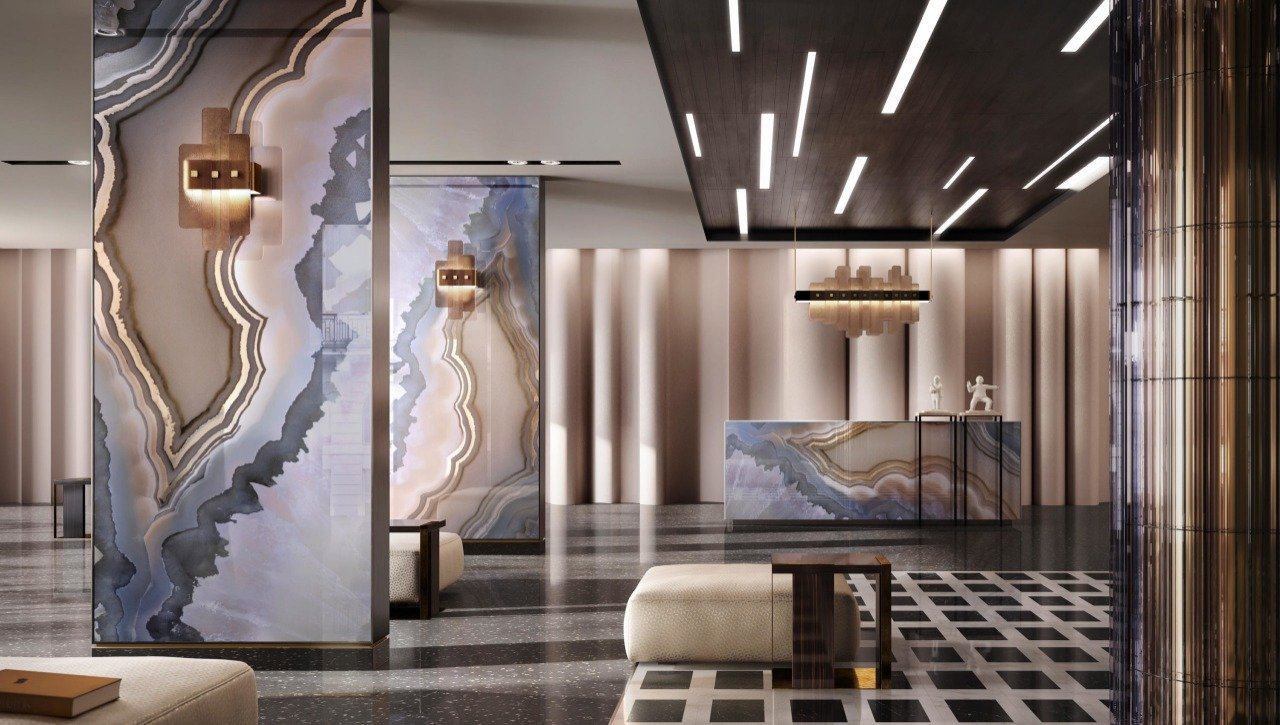 THE SELECTION OF PROJECTS AND PRODUCTS THAT USE MARBLE IN ARCHITECTURE WITH IT'S DIFFERENT VEINCE, TEXTURE, COLOURS, BRIGHTNESS, AND PATTERNS BY BHANDARI MARBLE WORLD INDIA
Whatever marble you pick, you need to take good care of them. Always remember to use a mild floor cleaner based on detergent or one that is specially made for marbles. Over time, marbles can also lose their shine. So, at regular intervals, to create a protective shield against staining and scratching, marbles need to be regularly polished and sealed. If you choose marble, your home is sure to have a majestic and elegant feel, whatever your decision might be. The ambiance and longevity of your home will be largely determined by your choice of marble. Both marbles have high resilience, but they differ largely depending on material, appearance, and colour. Both of them have pros and cons of their own. Keep them in mind before choosing the best one for your home.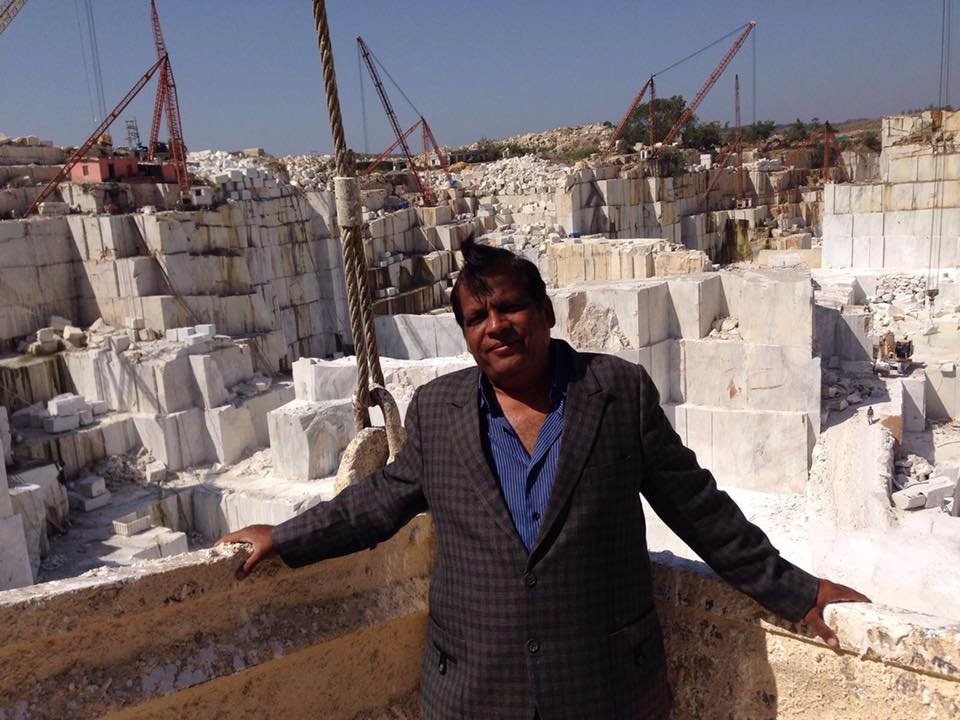 ADDED BY EXPERT TEAM OF BHANDARI MARBLE WORLD…9784593721