A TIMELESS PANORAMA OF NATURAL BEAUTY. PLACED WONDERFULLY IN YOUR HOME, VILLA, AND HOTEL PROJECTS.
*BHANDARI MARBLE GROUP – MARBLE GRANITE AND NATURAL STONE *
EASY SELECTION OF PRODUCTS
Knowing which marble to choose and how to choose it, is a tedious task for those who don't quite know what to look for. Re-modelling projects catered by individuals sometimes go extremely haywire in the absence of correct information about the application of the marble so chosen. Architects and interior designers are, hence, on a constant hunt for best products to specify their clients.
COLORFUL MARBLE, COLORFUL GRANITE, COLORFUL STONE:
The principle advantage of marble and other natural stone in a bathroom is that it makes a bold statement of elegance and style. In centuries past, stone was chosen as a building material because of its strength and durability, but in today's construction, there are other building materials offer better strength and nearly equal durability—as well as lower cost. What hasn't changed—and probably never will, since marble and other natural stone exist in limited supplies—is that natural stone symbolizes exclusivity and style.
OUR BEST-SELLING PRODUCTS
*Quartzite*
Quartzite is one of the hardest natural stones and is known as a cleaved stone and offers a rustic type characteristic to the stone. It has a similar look and durability to marble, but is different in many ways. One of quartzite's greatest qualities is the sparkle that it illuminates at its surface. It's unique in its look and extremely durable so that you can count on it being as beautiful and in as great condition years down the road, as it was when it was first constructed.
*Travertine*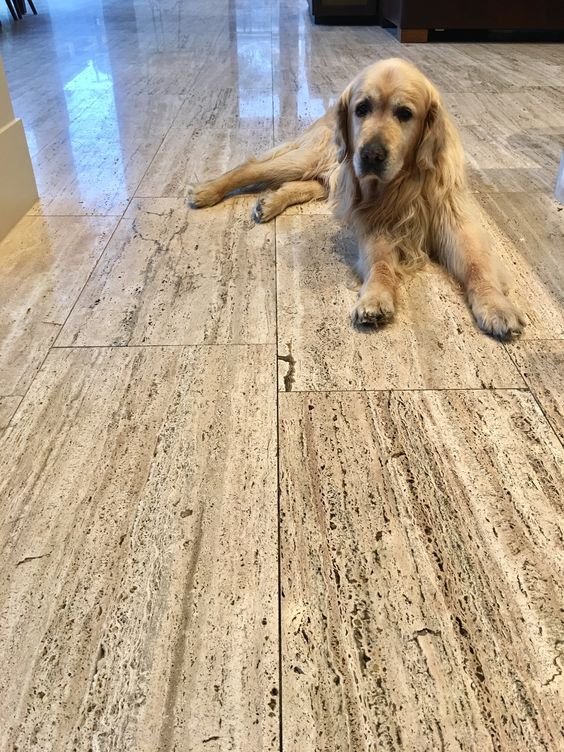 Travertine is known for its small cavities that form naturally, and it is these cavities that help to create this stone's natural cream-colored tones with little flower-type patterns throughout. When travertine is used for construction purposes, such as on the exterior of homes, builders will often fill these little cavities with grout to help increase the stone's durability, however, the cavities do make the stone susceptible to stains which may be a concern for some homeowners. Even so, travertine is one of the most beautiful stones used in home construction, not only on the outside exterior and walkways, but on the inside of homes as well. You'll often see travertine tiled floors, counters, and more on the inside of homes. One reason travertine is favored for homes is the options it offers in colors. Travertine comes in a variety of hues, such as pink, orange, and gray.
*Limestone*
Limestone is a great natural stone for using as an exterior stone for your home for many reasons. Limestone is a stone that will weather naturally over the years to give your home a beautifully unique look. Builders like using limestone for the exterior of homes due to its even texture and its ability to sculpt and tailor it easily to fit the look they want it to. As far as durability, Limestone will maintain its integrity for years and years. Despite its durability for the exterior of your home, one place you may want to avoid using it is in your kitchen. Limestone is not a stone to use where it will be put to use in a functional situation, like a kitchen counter. It is a porous stone, meaning it can scratch and stain easily.
*Granite*
Granite is one of the hardest natural stones ever found. The only stones known to be harder and more durable are diamonds and sapphires. Granite has the unmistakable flecked mineral colors with a swirled and spattered grainy appearance. It is often used on the exterior of buildings and homes due to its durability and ability to withstand time and age. It is about 20% quartz and can be made into large or small slabs, and can be left in its natural state or polished to a perfect, sleek look. For the exterior of a home, granite can be a smart natural stone to choose if you love the look of a speckled, natural looking stone. The most popular colors of granite include, brown, pink and black.
*Marble*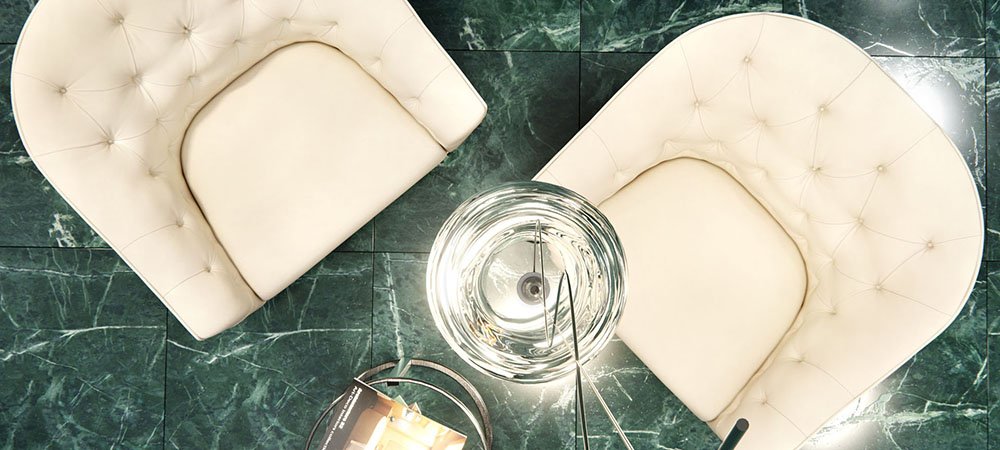 Marble is one of the most luxurious and most beautiful natural stones known to man. It is also one of the most popular stones used in construction, for both the inside and outside of homes. Marble is commonly seen in homes as flooring, in the kitchen as counter tops, and it is also used on the exterior portion of homes as well. When used on the outside of a home, you instantly think of a classy and expensive home. Marble's smooth and polished texture requires special care when being laid for the exterior of a home, but the beauty and durability that it provides is unsurpassed. Marble is available in a wide array of colors and patterns, from brown to pink, purple, gray, brown, and it's even found in marbled patterns of mixed hues.
*Sandstone*
Sandstone is a rock that develops from sand turning to a stone material hard enough to be used as a building material. The natural rock is a pleasure for builders to work with because of its ease to chisel and cut into just about any shape or size desirable. It's often used when a type of pattern in the exterior surface is desired. One of the most popular traits of this type of stone is it's reflective nature. As the sun moves, it causes the surface of the stone to change colors which can create a beautiful look to your home's exterior. Whatever color you're looking for for your home's exterior, you are sure to find it when you choose sandstone as your home's exterior. Choose from white, pink, orange, yellow, and even purple hues.
*Contact Us:*
BHANDARI MARBLE GROUP
Since 1631
+91-9672941111/9116341111