GRANITE IN INDIA
Bhandari Marble World is the biggest leading manufacturer, supplier, exporter, and wholesaler in India. If you're planning your "dream home," chances are that either granite is on your wish list — or you're trying to decide between both options. Granite has a reputation for upscale luxury and timeless beauty, and can even raise your home's resale value.
Appearance
Granite has a slightly similar appearance; however, upon close examination, you can detect specific differences. The natural color variations that appear in granite. Granite color variations generally appear as flecking throughout the stone.
Durability
When it comes to durability and hardness, there is no competition granite wins the prize! It is comparatively stronger and more durable than marble which makes it more resistant to scratching and chipping.
Also, both materials are fairly resistant to heat, but that doesn't mean you should put your hot pans directly on the surface for an extended amount of time. Always use potholders and never place anything hot directly on the surface because heat damage can occur.
Stain Resistance
The metamorphic attributes of marble results in a more porous material. The porosity of marble will result in the absorption of some materials upon contact. For example, some foods or liquids (such as tomato sauce), wine, juice, lemons, and vinegar will absorb into marble and cause permanent staining.
The extreme density of granite makes it capable of resisting virtually all stains from foods and liquids. Even acidic liquids like vinegar will not permeate granite as long as you maintain an effective sealant barrier on the granite.
Safe Cleaning
Clean sealed granite counters regularly with plain soapy water to keep the surfaces clean and beautiful. Rinse away the soap completely. Granite surfaces require more careful cleaning to avoid damaging the porous stone. Use a cleaning product with neutral pH to avoid discoloring the granite. Do not use an abrasive cleanser on marble, because you could dull the finish.
More Expensive price?
When it comes to cost, The actual price however depends on the complexity of the job, the number of joints and corners, and the style of sink you select.
Conclusion:
So by now, Granite has unique properties and qualities. In the end, it all depends on the aesthetics and where you're going to use this stone. If you are willing to devote some of your time to maintenance, then go for granite. But if you want a natural stone with more durability, scratch-resistant properties, and less maintenance, then granite is the best option for you.
About the Author
About the Author Hi, I am D.C. Bhandari, chairman of Bhandari Marble Group living in India, Rajasthan, Kishangarh. I love seeing the new and creative ways people use our Marble, Granite, and Natural Stone. Our customers are so creative. My favorite design style is a preppy traditional mix with modern especially pieces that can be found in a vintage or antique stone. I like to invent travel, search, and experiment with natural stone products. For more posts visit our website.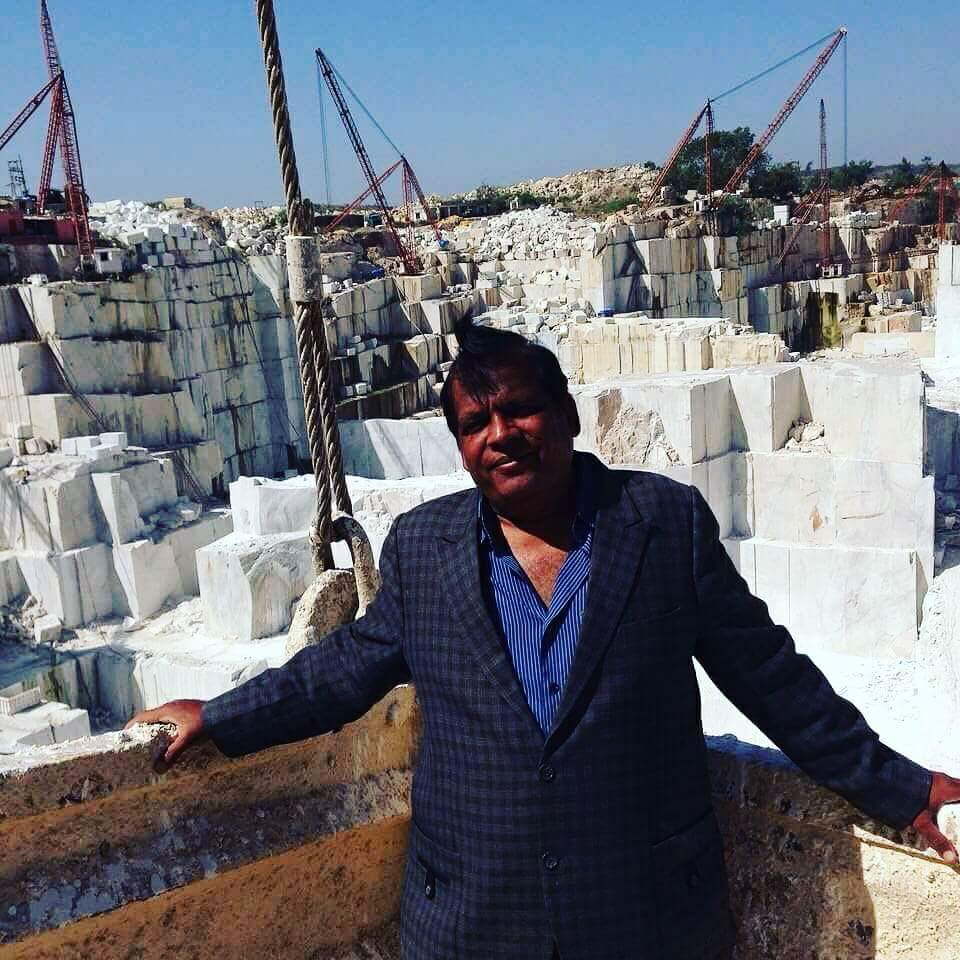 WORLD'S TOP AND INDIA'S BEST MARBLE, GRANITE AND STONE COMPANY
ADD BY EXPERT AND EXPORT TEAM OF BHANDARI MARBLE GROUP. CONTACT US AT: +919829040013