MARBLE EXPORTER IN KISHANGARH
Bhandari Marble World is the top marble exporter in Kishangarh, Rajasthan, India. Bhandari Marble World is the best marble exporter and supplier in India which provides Italian Marble, and other marble slabs with assertive quality, and the best price. Marble is one of the most surcharge types of marble flooring. It offers a rich and beautiful look. The demand for this marble is all around the globe. People love to have floorings and kitchen tops made up of this beautiful marble for a stunning look and smooth finish of the interiors.

Italian Marble Exporter – White Shining Marble 
Italian marbles are highly durable and have a long life and are usually called White Shining Marble. A reason that Italian marble is thought to be superior comes simply from the rich stoneworking heritage of Italy. They were the first to streamline and perfect quarrying methods still used today. Italian Marble has many varieties such as Carrara, Calacatta, and Statuario, and every stone has a different identity with unique degrees of veining. Italian marble is considered to be superior by many due to its purity, durability, and beautiful white color. The uniform design, proper coloring, appropriate veining, stain-free, and cracks-free designs are some of the most prominent measures when buying Italian Marble. The collection is unique in its way as it's not too bold or too subtle. It's just perfectly elegant for one's needs & tastes.   We at, Bhandari Marble World believe that our customers are the true identity of our company. We respect our customer's hard-earned money and they trust us while choosing us. Hence we ensure they get almost minimum wastage and maximum recovery from our marble. We always aim to be a globally respected company and to remain one of the leading stone companies in the country. We aspire to be the market leader in the Marble and Granite industry through our commitment, quality, integrity, and superior customer value.
Marble Export – Essence of Nature 
Every Italian Marble has its sound. The sound should be a perfectly ringing sound while making struck to the marble. Italian Marble gives a lavish appearance to the house floor, walls, Kitchen, rooms, and bathroom with its beautiful color, special lusters, and strains. Because of its ingenious visual, it is commonly used for decorative purposes in hotels, offices of multinational companies, restaurants, resorts, shopping malls schools, houses, and other industries. Italian marble's raw stones are imported from Italy in India and have huge demand around the world. These marble stones are very good. The most famous type of Italian marble is Perlato, Dyna, and beige marble. Each slab that is manufactured by us passes through an in-depth quality check. The collection is unique in its way as it's not too bold or too subtle. It's just perfectly stylish and elegant for one's needs & tastes.
Have you ever thought for a moment, while walking on the marble floor in your home and wonder about the miraculous journey of this "white, shining stone", before it adorned your living room?  Historically speaking, marble was mined by the ancient Greeks and has also been used to make some of the most impressive and beautiful monuments across the world, including the Parthenon and the Taj Mahal. It is not only known for its innate beauty, but also for its ability to bear immense weight and be molded into any shape.
About the Author
About the Author Hi, I am D.C. Bhandari, chairman of Bhandari Marble Group living in India, Rajasthan, Kishangarh. I love seeing the new and creative ways people use our Marble, Granite, and Natural Stone. Our customers are so creative. My favorite design style is a preppy traditional mix with modern especially pieces that can be found in a vintage or antique stone. I like to invent travel, search, and experiment with natural stone products. For more posts visit our website.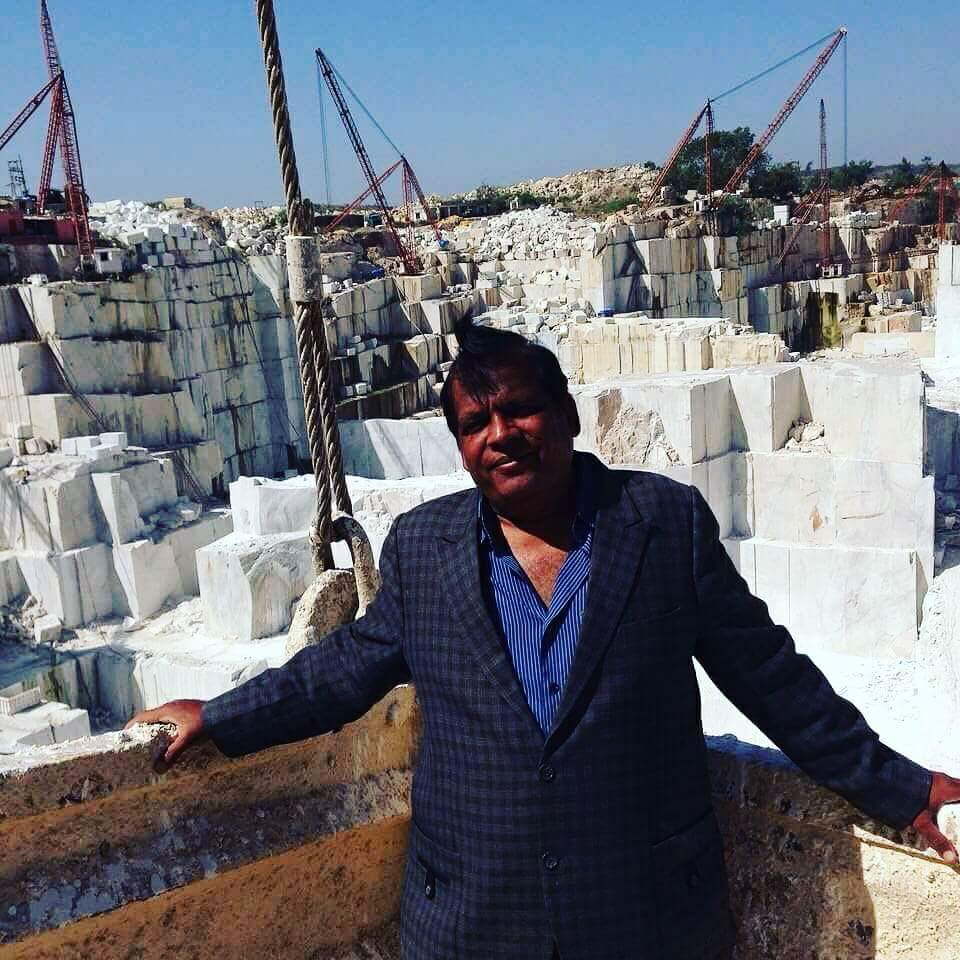 WORLD'S TOP AND INDIA'S BEST MARBLE, GRANITE A,ND STONE COMPANY
ADD BY EXPERT AND EXPORT TEAM OF BHANDARI MARBLE GROUP. CONTACT US AT: +919829040013