The Infinity exclusive Italian marble
Marble with the purity of nature
Statuario marble, Calacatta marble, and Carrara marble
STATUARIO MARBLE
Statuario Marble is a classic stone material that will instantly elevate your home's decor. For those who like their space to look expensive, marble is an absolute must-have to get the aesthetics. Marble is, in fact, very accomplished and easy to match with any interior design scheme you have in mind. Additionally, its smooth and shiny surface can make your home appear larger than it actually is. This is an especially useful tip for homeowners working with a smaller space. Depending on your preference, you can choose what finish to apply to the marble slab. Made by Mother Earth herself, each marble piece is unique with its own distinctive patterns. Each slab is a masterpiece as no two marble slabs will ever be identical. This is probably what makes marble tiles so enticing to homeowners. If you are planning to sell your home in the near future, marble will definitely increase the value of your home with its intricate design. Did you know that any heat can dissipate through marble? Even in Singapore's hot and humid climate, marble flooring will not let you down as it will still feel comfortable and cool to the touch. It is ultimately a cooling flooring material which will feel welcoming to any guests whenever you have family or friend gatherings.
CALACATTA GOLD MARBLE
Calacatta Marble is distinctive with its thick, bold veining. Rather than the plentiful soft veins of a marble like Carrara, Calacatta's hallmark is fewer but more dramatic and unstructured veins. Overall the color has a global appeal with designers and architects due to its soothing white background, veining, and color tone. (The whiter the background, the more expensive and desirable these marbles get.) The economy of Calacatta Marble's veining is also suited to bookmatched installations which is less effective with other marbles that may have so many fine veins that there is no distinctive pattern to manipulate into a design. "High-end" is a term that goes hand in hand with "rare", as limited availability and high demand often translates to a greater expense. Calacatta Marble is exceptional in appearance and also exceptional in that it is only available from one quarry in the world, located in Carrara, Italy. (This fact is often perplexing to consumers, who confuse Calacatta Marble, which also comes from and shares its name with this region.) Calacatta Marble's production is limited and well-controlled from this quarry. Seasonal factors also affect production as quarrying becomes very challenging in the peak winter months on the mountain top in Carrara. Both of these factors lend to the rarity, and expense, of this natural stone.
CARRARA WHITE MARBLE
Carrara Marble is the most demanded stone all over the globe. White Carrara Marble an elegant and pristine marble with soft grey or black veins throughout. This sophisticated classic White Carrara Marble is perfect for low traffic areas like master bedrooms and hallways. The amazing veins of the marble stone help to highlight the unique white background. It will go great where the lightings are ideal. This marble is in use for a very long time. White Carrara Marble is popular for flooring and interior decoration due to its stunning color and unique design. It is a type of high-quality Indian stone used in building construction, decoration, and sculpture.
Ind White Carrara Marble is used globally for floorings and countertops due to its outstanding looks and polishing. The color of White Marble is so satisfactory.
In addition to the incredible appearance of the stone, Carrara Marble can enhance the beauty of your home. Installing it in your house may just end up being one of the greatest decisions that you ever make for your house. There is no doubt that White Carrara Marble is a good investment for any home. Because of its long-lasting shine and low water absorption capacity, it is in demand all over the world.
White Carrara Marble is very durable and has a long-lasting stone. The minimum life of White Carrara Marble is 10 years. Its installation and maintenance are very easy.
About the Author
About the Author Hi, I am D.C. Bhandari, chairman of Bhandari Marble Group living in India, Rajasthan, Kishangarh. I love seeing the new and creative ways people use our Marble, Granite, and Natural Stone. Our customers are so creative. My favorite design style is a preppy traditional mix with modern especially pieces that can be found in a vintage or antique stone. I like to invent travel, search, and experiment with natural stone products. For more posts visit our website.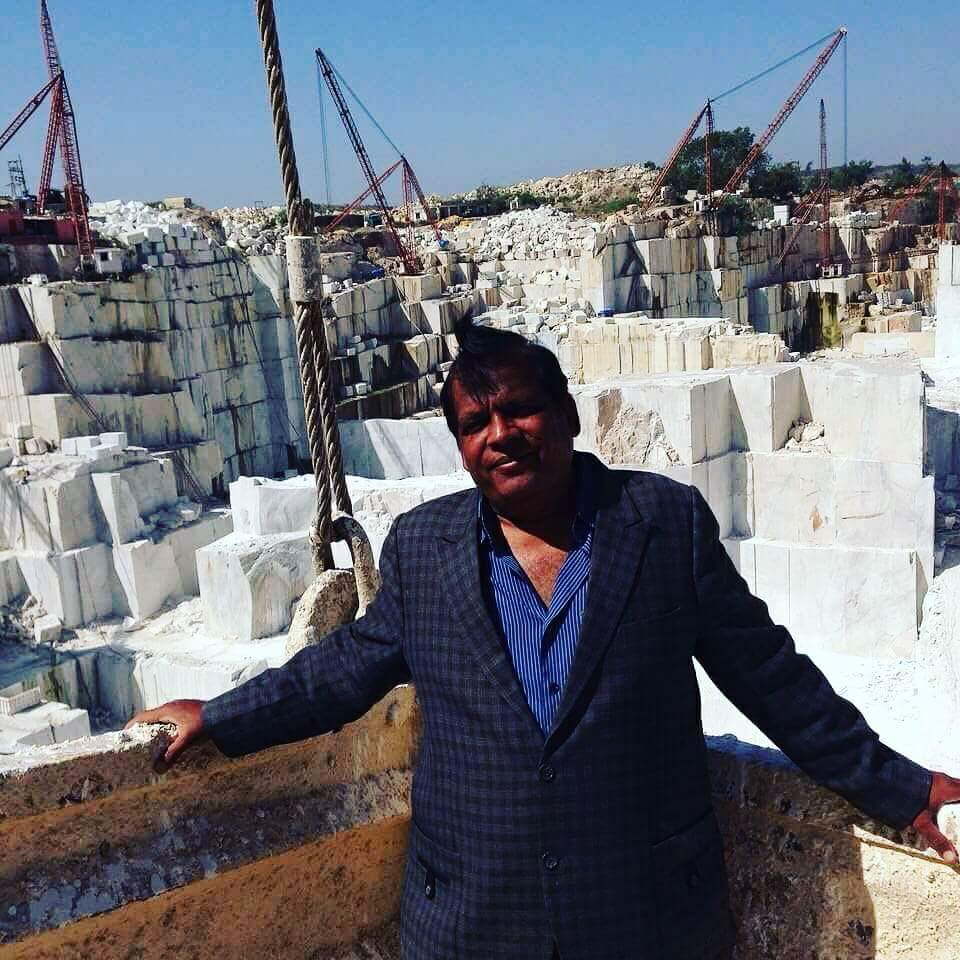 WORLD'S TOP AND INDIA'S BEST MARBLE, GRANITE AND STONE COMPANY
ADD BY EXPERT AND EXPORT TEAM OF BHANDARI MARBLE GROUP. CONTACT US AT: +919829040013