Which is popular marble in India, and what is used?
Indian Marble- Makrana Marble is one of India's oldest and finest Indian marble. The stone is quarried town of Rajasthan, makrana, India. It was used in some of the world's most famous buildings and sculptures, including the Taj Mahal and the Victoria Memorial.
Italian Marble- Statuario White Marble from Italy is the finest and oldest marble.
Everybody knows about the beauty and quality of marble. Whatever the color marble has it always shows the best results. Generally, marble is perfect in interiors for flooring, countertops, and wall cladding.
From white, green, beige, brown, pink, red, and black there are numerous Indian marble shades available in the market. It is a metamorphic rock, which shines after polishing. Marble slabs are derived from
hard, intense, and homogeneous marble stone blocks. If you are planning to bring home this resilient stone, you can check below the top 5 best Indian white marble for your home.
White Marble is durable and becomes shinier with time and usage. It originates and is produced in Rajasthan, India. The Taj Mahal, Birla Temples, and many other historical monuments are of White marble.
White Marble is widely popular for flooring due to its outstanding white look. It has a smooth and shiny finish. It can be also used for wall cladding. White Marbles are long-lasting and highly durable. These marbles require no chemical treatment as they are pure. white marble is a kind of marble that is quarried in some parts of India. This white marble has a consistent structure and the slab sizes are big. Because this is very pure calcite it is backlit like onyx.
Statuario White Marble has an elegant, clean look that lends itself to the modern contemporary kitchen. Although white marble can scratch, scrape or stain, because it is a softer appearance than manufactured goods, if you are willing to keep it sealed and understand the recommended maintenance, it will be a beautiful addition to your home. As a natural stone product, it is suggested that it is sealed to extend its longevity. This stone looks so beautiful because of its perfect pure white color. White Sangemarmar Marble has a quality pure white color and heat resistance in nature.
About the Author
About the Author Hi, I am D.C. Bhandari, chairman of Bhandari Marble Group living in India, Rajasthan, Kishangarh. I love seeing the new and creative ways people use our Marble, Granite, and Natural Stone. Our customers are so creative. My favorite design style is a preppy traditional mix with modern especially pieces that can be found in a vintage or antique stone. I like to invent travel, search, and experiment with natural stone products. For more posts visit our website.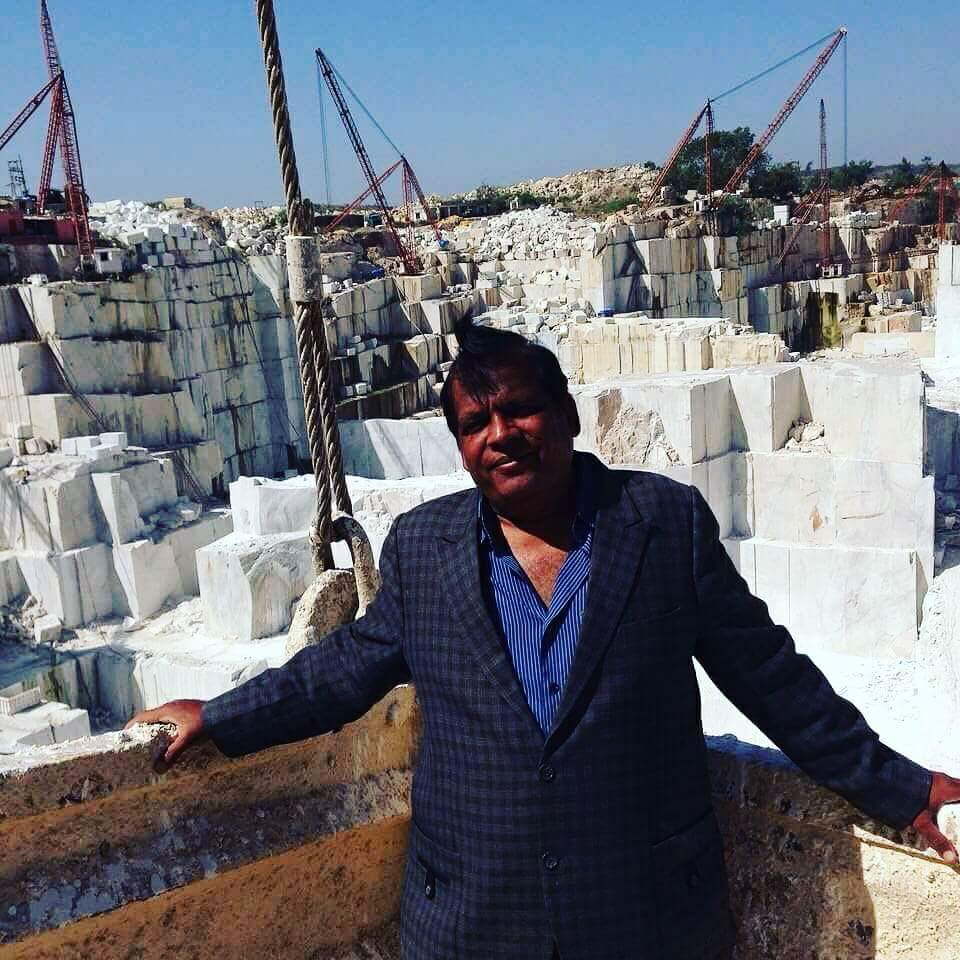 WORLD'S TOP AND INDIA'S BEST MARBLE, GRANITE AND STONE COMPANY
ADD BY EXPERT AND EXPORT TEAM OF BHANDARI MARBLE GROUP. CONTACT US AT: +919829040013